This week the guys start off talking bout nerdy Comic Fest and then break into some argumentative NBA playoff discussion.
Is Mike D'Antoni a good coach? Then the boys finish off by explaining Netflix documentaries to Kevin.
kofiwidget2.init('Support the FERN!', '#46b798', 'U7U36I7E');kofiwidget2.draw();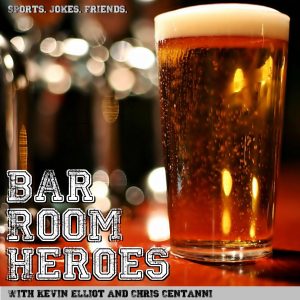 Bar Room Heroes is a comedy/sports podcast hosted by comedians Kevin Elliot and Chris Centanni. Each week the guys discuss the wide world of sports from a comedic point of view.