Hello, and welcome to Life is Shit, the Podcast! Join Steve-o and his best friend Pat as they talk about them growing up in Ahwatukee, AZ. LIS is a podcast that talks about Life, Relationships, Music, Games, and much more!
Episode 92 "I don't understand you're Grandma."
Patrick and Steve-o are back with an all new episode of LIS, we catch up on the week, drop some phat beats, Scan BC, missed connections, and king fu and beer.
kofiwidget2.init('Support the FERN', '#46b798', 'U7U36I7E');kofiwidget2.draw();
For more great shows and podcasts, check out http://foureyedradio.com
Support the Four Eyed Radio Network by checking out our sponsors! RevengeLover, for illustration and design that fit YOUR personality! For samples and inquiries, go to http://revengelover.com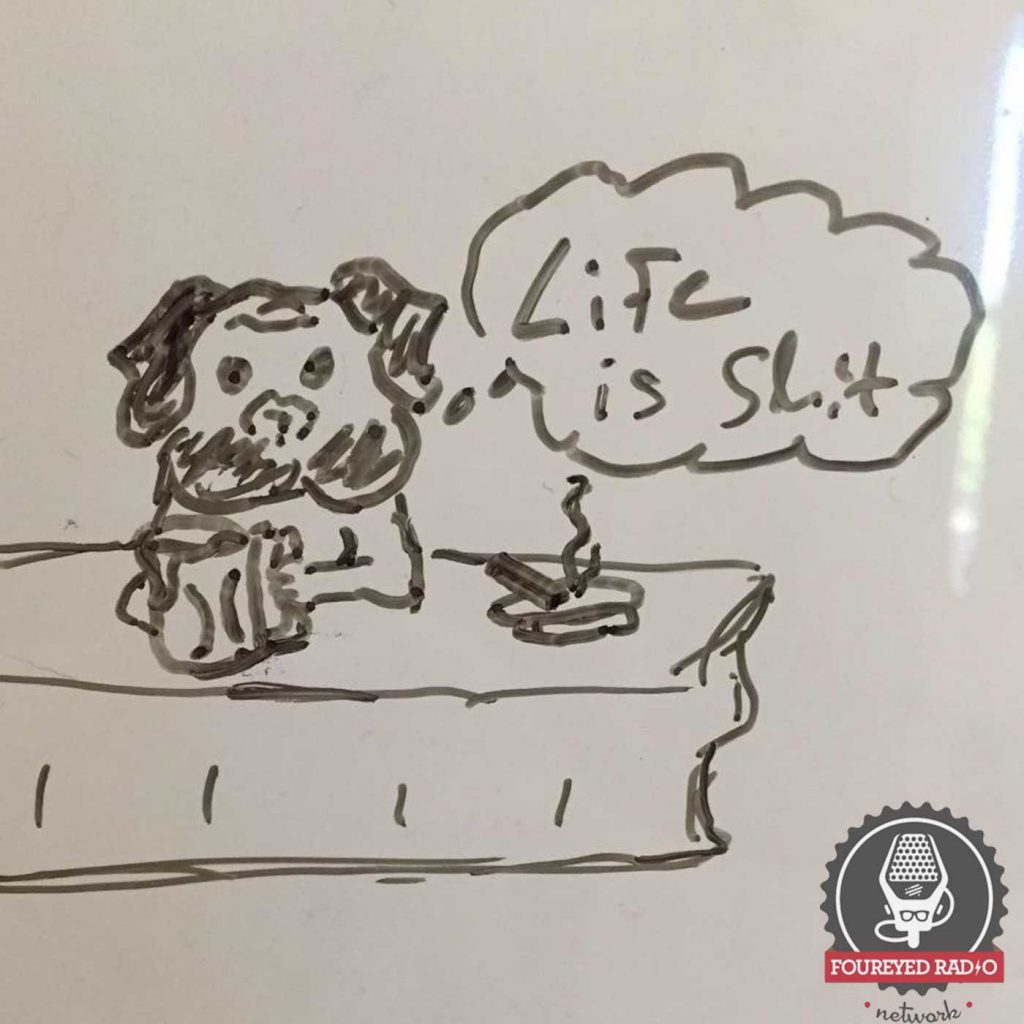 P