We're absolutely losing our minds in the most bonkers back-to-back episodes of Spider-Man and His Amazing Friends!
First, Kraven brings dinosaurs (?!?!) to New York along with his usual Kraven-y sexual tension in "The Crime of All Centuries."
But if you thought that was a narrative swerve, strap in for the infamous "The Fantastic Crimes of Mr. Frump" — a kafkaesque, Lovecraftian nightmare of an episode that will haunt us all for years to come!
Contact us: @WallopingWebPod on Twitter, Facebook, and Instagram
Email: wallopingwebsnapperspodcast@gmail.com
Patreon: patreon.com/wallopingwebsnappers
Logo by: Eric Berry (@trekkieb47)
Theme song features: "Resonance (Cyan & Ladybot Remix)" by HOME
Source: https://youtu.be/MN0kUfWETb8 | License (CC BY 3.0): https://bit.ly/1b8Hyff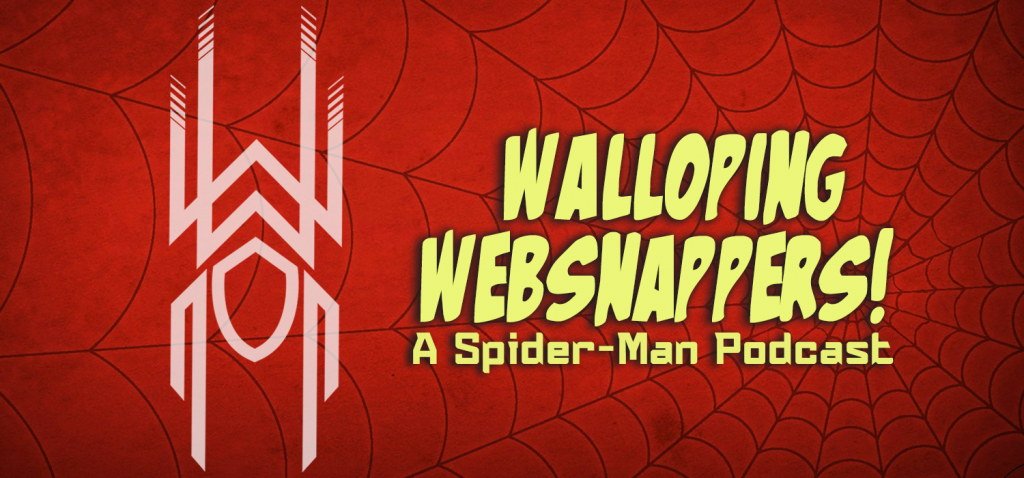 Walloping Websnappers! is a bi-weekly podcast in which Spidey-Fans Doug and Derek dive into every Spider-Man cartoon ever made! From the swingin' 60s through the rockin' 90s to Spectacular, Ultimate, and beyond, we'll explore everything weird and wonderful about our favorite Webhead, alongside occasional detours into the games, movies, and (of course) comics that shape our favorite webslinger's multimedia landscape. Is your spider-sense tingling?

Find us on the OTHER kind of web: @WallopingWebPod on Twitter, Facebook, and Instagram or email us at wallopingwebsnapperspodcast@gmail.com.

Consider supporting us on Patreon for some amazing perks: patreon.com/wallopingwebsnappers
For more great shows and podcasts, check out http://foureyedradio.com
Support the Four Eyed Radio Network by checking out our sponsors! RevengeLover, for illustration and design that fit YOUR personality! For samples and inquiries, go to http://revengelover.com