Ranger Command Power Hour – Episode 141 – Ranger Retrospective: Ninja Steel with Mostly Speakin' Sentai + nWay: Battle for the Grid Update
It's time to Ranger Up with @trekkieb47 @secretrangerfan & @ZachLaVoy as they talk all things Power Rangers on the Four Eyed Radio Network with RANGER COMMAND POWER HOUR!
WE ARE BACK! No more hiatus as we kick off the summer with a new episode! Eric is joined by James and Nicole from the podcast Mostly Speakin' Sentai (@MSSPod) to review Power Rangers Ninja Steel and Super Ninja Steel.
It's a new Rangers Retrospective as we look at this fandom-polarizing season. James and Nicole provide a unique perspective, plus we find out their favorite characters and episodes of Ninja Steel. Eric has a unique perspective because he binged Super Ninja Steel in a week! We also read listener comments to find out what they thought of the series as a whole.
We also catch up on all of the Power Rangers news that came out during our hiatus, including: Make-A-Wish Beast Morphers Orange Ranger, Lightning Collection Exclusives from SDCC and Walgreens, Green Ranger scooters, Power Morphicon 2020, Beast Morphers upcoming episode titles and more!
Finally, we welcome back nWay Games to the podcast with a brand new Battle for the Grid segment to discuss version 1.3 update – including Zeo Gold Ranger and Time Force Pink. We talk with Daniel Maniago, Combat Designer for nWay. He was on Episode 128 where we interviewed him and talked about the Dragonzord. He is joined by Rose, the new Community Development Manager! They give us the scoop on what makes update 1.3 shine, as well as answer listener questions. (This segment begins at 2:13:04 in the episode.)
We promise… there's no can of beans.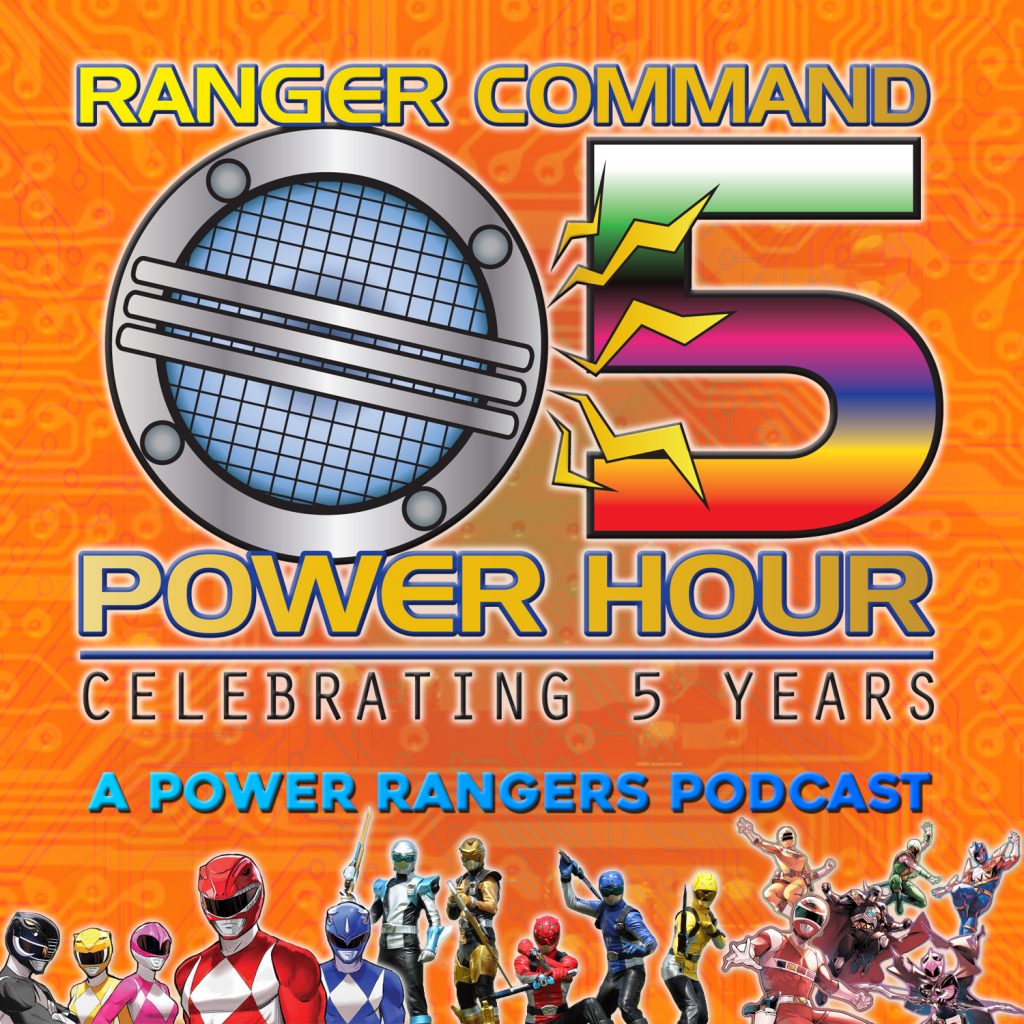 For more great shows and podcasts, check out http://foureyedradio.com
Support the Four Eyed Radio Network by checking out our amazing sponsor, Raven! Give her a follow at http://instagram.com/RevengeLover