Kill My Coquette Put Me in Your Movie Quentin Tarantino 2:25
Tearaways SWEET SOUNDS 3:46
Healthy Junkies James Dean Silver Screen 3:13
THE LET'S GO's Can't sit still Anymore 1:54
The Out-Islanders Ebb Tide 2:15
Kate Clover 08 Tearjerker 2:31
Suttoko Dot Koi Nikui Mura 2:42
THE NEATBEATS 黒いジャンパー 2:47
Nervous Eaters Where's Johnny 2:55
Alvino Rey & His Orchestra Blues In The Night 3:05
The Gold Needles I'm Gonna Try 2:34
Lady Flash Across My Eyes [Across My Eyes] 1:58
Anderson Council Our Worlds Collide 2:20
The Sorels School Girl Blues 3:30
Thunderroads Do you love RocknRoll_ 1:32
Sheepy Leaf of Mischief 2:18
The Power Not On My Page 3:12
The 50 Kaitenz TEENAGE SHOCK 3:31
Yura Yura Teikoku wakatte hoshii 2:39
Shonen Knife Dizzy 3:45
Velveteen Rabbit I'll Be A Boy For You 4:19
Cruel Summer Prima Donna 3:33
Good Riddance Requisite Catastrophes 3:11
theVERTIGOS Messy 2:18
Dinah Washington What a Difference a Day Made 2:34
???????????
Goggles TWITT AND CHATT (ツイットアンドチャット) 2:54
The Havenot's Happy birthday to you!! 2:19
Kristin Hersh Loud Mouth 3:33
Gyasi 09_Kiss Kiss 2:35
Bobby's Bar Weird Jungle 2:50
Brothers Steve We Got The Hits 3:39
Ummagma Caravan 3:34
Jon Cells Wild Dreams radio mix 2:59
The Stephanies 08 SHAKE! SHAKE! SHAKE!! 2:41
The Hots Nice Boys 2:39
Rochelle Vincente Von K Outlaws 3:51
Kyle Falconer Love The Way You Lie 4:26
Marc Platt Lost a Good Friend Today 2:02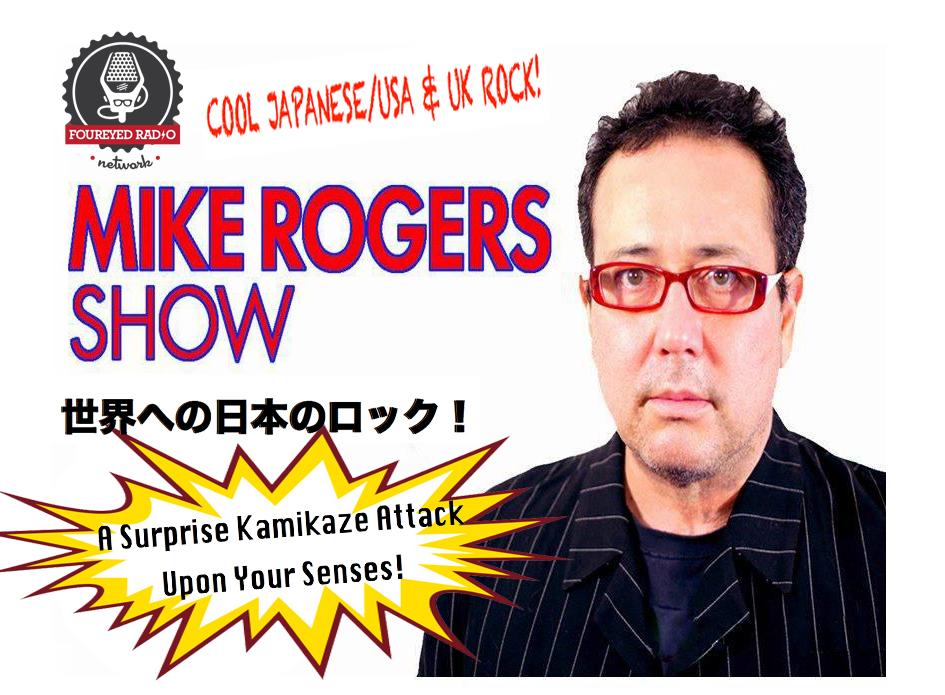 For more great shows and podcasts, check out http://foureyedradio.com
Support the Four Eyed Radio Network by checking out our amazing sponsor, Raven! Give her a follow at http://instagram.com/RevengeLover
Find all the amazing shows from Four Eyed Radio on your favorite Podcast app! We're available on Spotify, Apple Podcasts, Google Podcasts, and more!