It's almost Halloween, which means we have to talk about…G-G-G-GHOSTS?! Don't worry, it's not as scary as it sounds — we're talking about the Marvel HQ YouTube series Marvel Rising! In the first and third specials, "Initiation" and "Chasing Ghosts", Gwen Stacy/Ghost-Spider is framed for murder and teams up with the wonderfully diverse Secret Warriors. We discuss characters like Squirrel Girl, Kamala Khan/Ms. Marvel, America Chavez, and…uh…"Kevin", and uncover why this lesser-known franchise is making great strides for young viewers today. Plus, lots of gushing over Squirrel Girl's dad. Oh, webs!

EW's Marvel Rising interviews: http://bit.ly/2OQgagz

Contact us: @WallopingWebPod on Twitter, Facebook, and Instagram
Email: wallopingwebsnapperspodcast@gmail.com
Patreon: patreon.com/wallopingwebsnappers

Logo by: Eric Berry (@trekkieb47)
Theme song features: "Resonance (Cyan & Ladybot Remix)" by HOME
Source: https://youtu.be/MN0kUfWETb8 | License (CC BY 3.0): https://bit.ly/1b8Hyff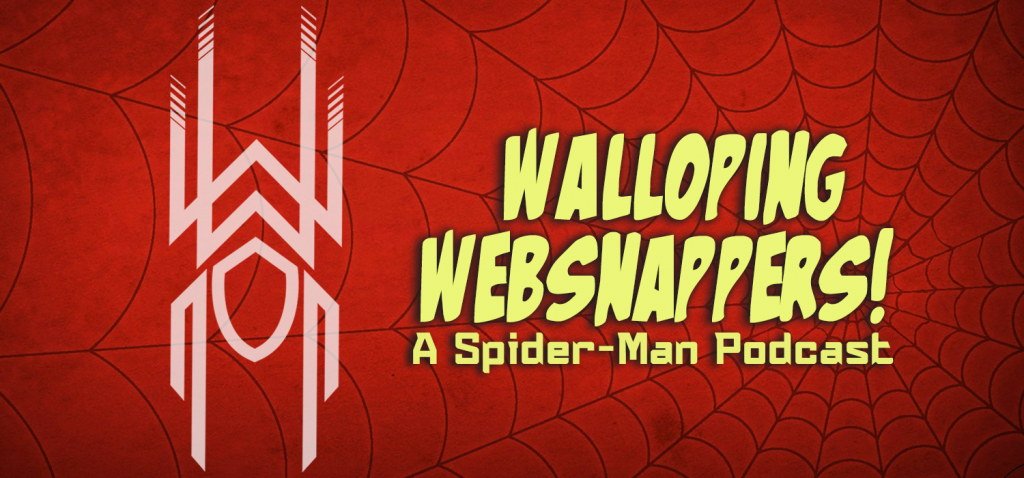 Walloping Websnappers! is a bi-weekly podcast in which Spidey-Fans Doug and Derek dive into every Spider-Man cartoon ever made! From the swingin' 60s through the rockin' 90s to Spectacular, Ultimate, and beyond, we'll explore everything weird and wonderful about our favorite Webhead, alongside occasional detours into the games, movies, and (of course) comics that shape our favorite webslinger's multimedia landscape. Is your spider-sense tingling?

Find us on the OTHER kind of web: @WallopingWebPod on Twitter, Facebook, and Instagram or email us at wallopingwebsnapperspodcast@gmail.com.

Consider supporting us on Patreon for some amazing perks: patreon.com/wallopingwebsnappers
For more great shows and podcasts, check out http://foureyedradio.com
Support the Four Eyed Radio Network by checking out our sponsors! RevengeLover, for illustration and design that fit YOUR personality! For samples and inquiries, go to http://revengelover.com
Find all the amazing shows from Four Eyed Radio on Podcoin! The Podcast app that pays! Get it free on Android and Apple! http://www.podcoin.com