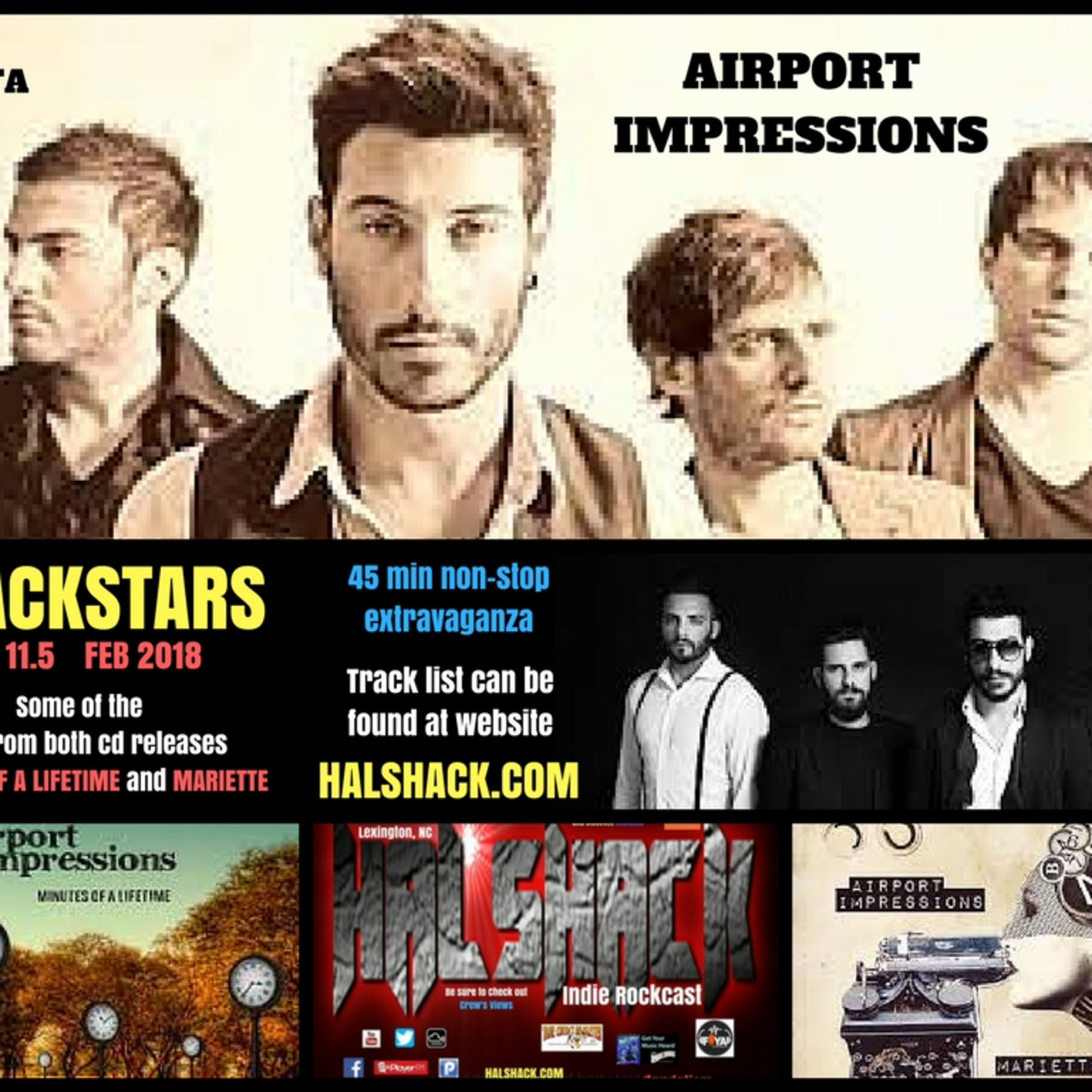 This is a re-release from Feb 2018. I had to drop it from Podomatic to make room but these awesome guys at PODOMATIC just doubled my storage space!! Thanks fellas!
Sooooo....they are back. The eclectic boys from Malta. Airport Impressions has to be one of the most diverse, most original bands Ive ever heard. Errol Sammet, lead singer, can reach wondrous heights and breathtaking lows as he and his band of cronies take you on a journey of sights and sounds while they whisk you way to the busy streets of Berlin or the sunny skies of Ballymena. They are one awesome band and I for one stand behind them all the way...
I was included in the EPK to help this band get noticed by SONY!!! Very cool. Glad I could help.
SONY has recently partnered with these fellas on (Orchard) distribution deal with their new song "Faith" which we will hear SOOOOONNNN..lol on a new episode of the HALSHACK coming in August...(thinking its gonna be in a SPOTIFY exclusive)
Find all 25+ (posted) episodes of the HALSHACK here at Podomatic or on the interwebs..lol...GO find and listen, discover the magic!!
4 SPOTIFY (exclusives) shows you can only get there. Get your HALSHACK on Spotify today!!