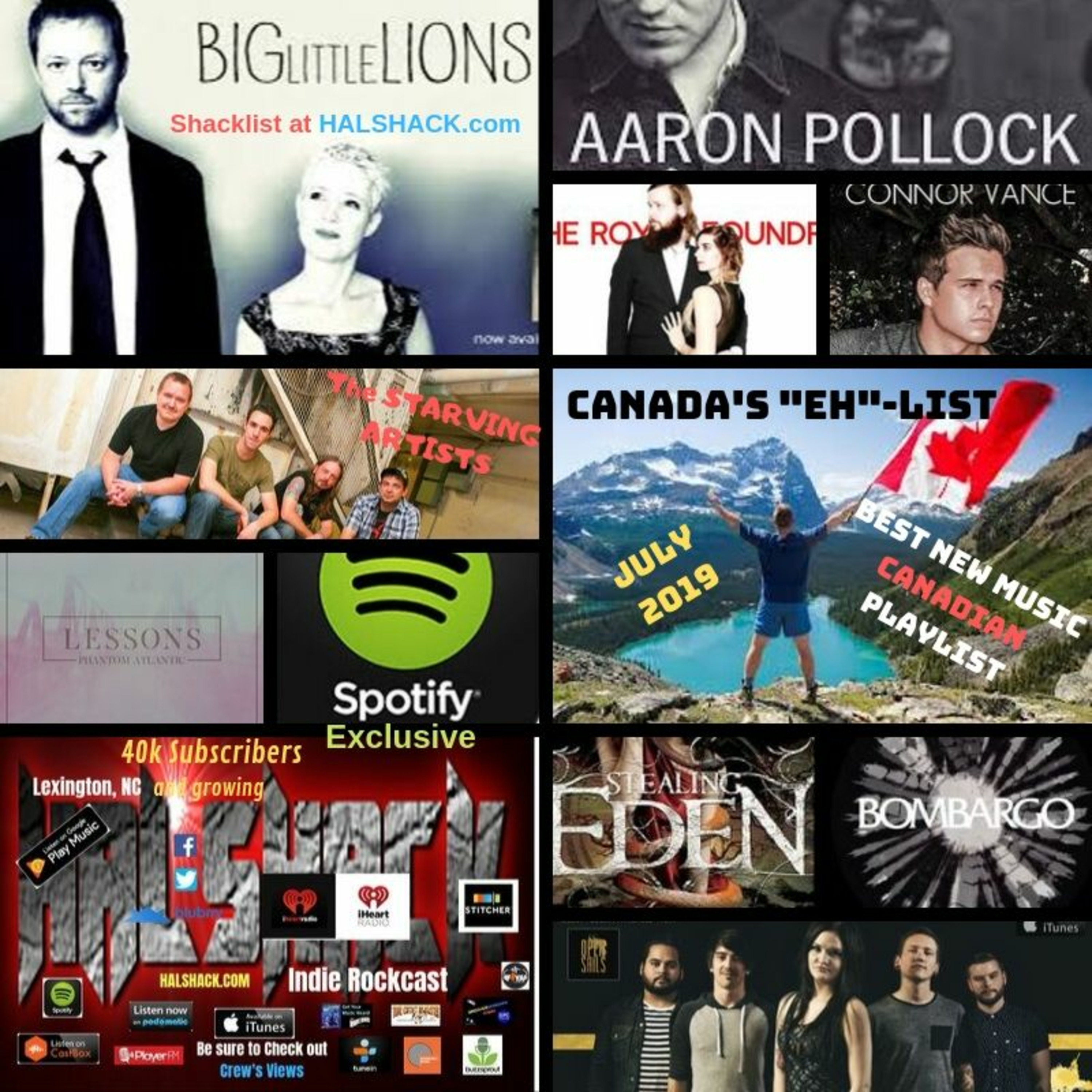 What up Canada and the world? Get your Canadian grooves on for a limited time! Part of the geo-location series. It was a Spotify exclusive back in July. Since im still working on finishing up the world bands and the Globalshack or Global Grooves or Global Vibes show (I havnt decided on a name yet) get your fix of some of the best Canadian talent I have found to date.
If it has my name on it then its guaranteed to be some of the most eclectic bands and engaging music you have heard in years. These Canadian bands are no exception. Technically brilliant bands and artists with soaring vocals and harmonies to boot just like the beautiful mountains and spacious skies of the GREAT WHITE NORTH!
Over 50k subscribers and growing!! Broadcasted and heard in over 70 major met USA markets and 70 countries around this giant rock we call mother Earth!!
Find me on every major music service including IHEART, ITUNES, STITCHER, and many more!! Just search Halshack or hit up my website!! Easy-peasy Weezy!!
Thank you so much for all the love and support.
Keep rockin' CANADA!!