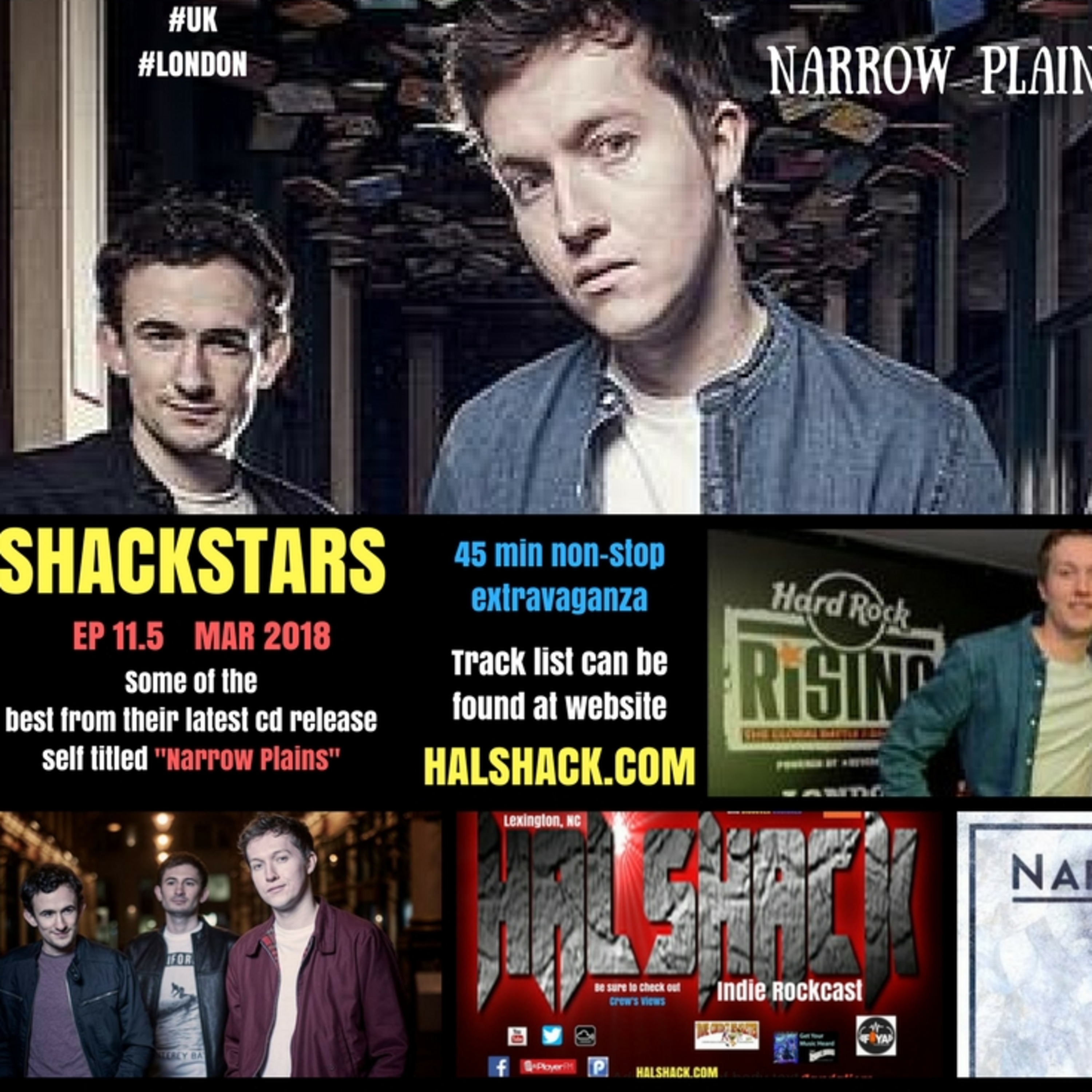 This is a re-release from Mar 2018. I had to drop it from Podomatic to make room but these awesome guys at PODOMATIC just doubled my storage space!! Thanks fellas! Sooooo....they are back.
NARROW PLAINS, what an outstanding acoustic trio from London, UK. They won a contest to come to America to North Carolina and worked with famed producer John Davenport and even had an interview with me and I got to see them play out a show at the Blind Tiger in Greensboro, NC.
These chaps have had their music featured on BBC radio all over the UK and are steadily growing their base at about 70k strong! I'm proud to know these good gents and look forward to more quality tunes from these wooden wind pipes of England.
Find everything HALSHACK at my website , find all other 25+ shows at PODOMATIC or my Rockcasts page.
Find 4 exclusives at SPOTIFY!!