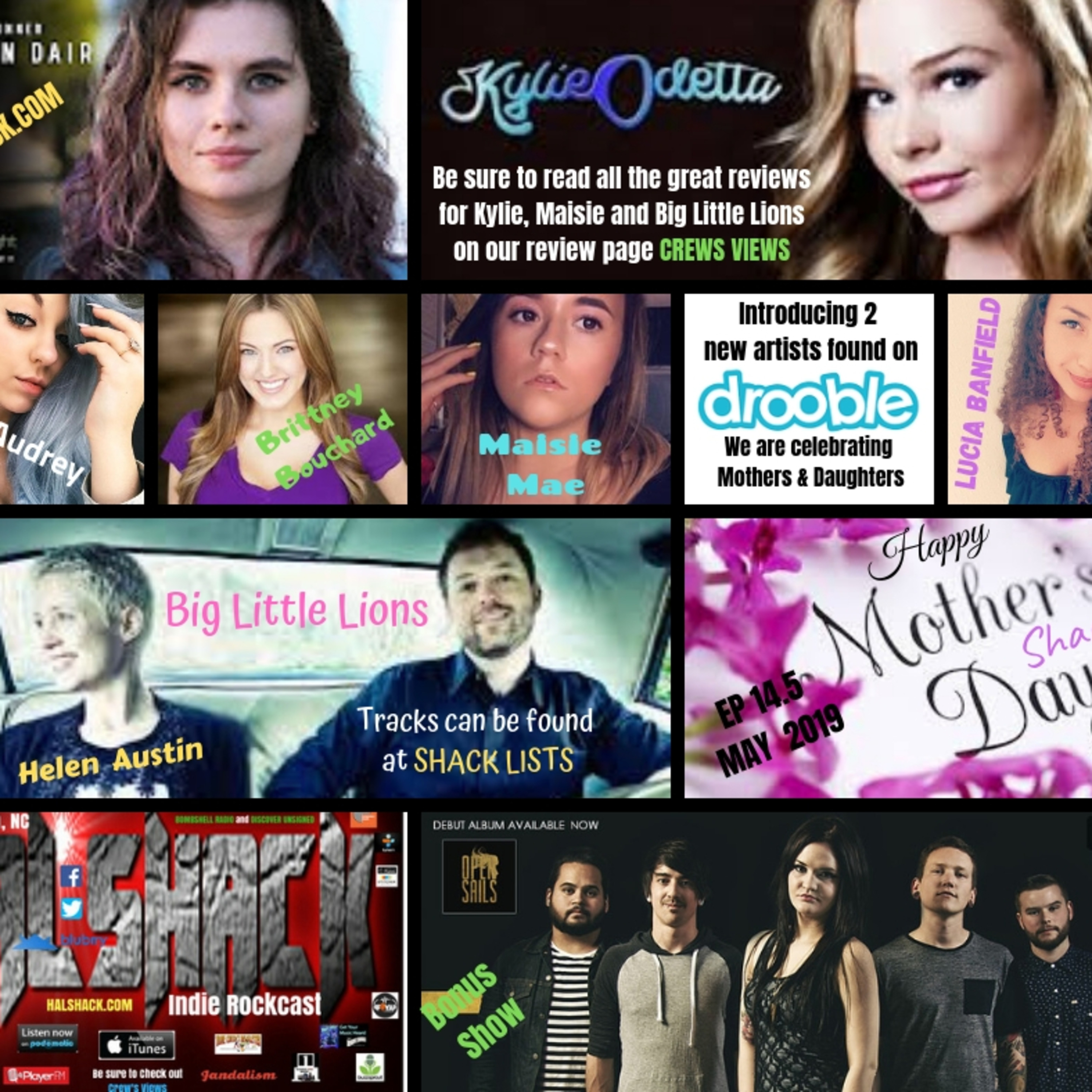 Happy Mother's Day to all you Moms out there. We're celebrating women around the Halshack. There seems to be a stigma and true statistics that back up the claim that there are far fewer women at the forefront of the music industry. You find alot more men and male bands with that the extra talent needed to push forward. Well you girls and ladies and Moms are just as awesome and you seem to always have to work harder to gain the attention of your peers and THAT'S UNFAIR!!
Women are just as fantastic and can be super talented just as much as the guys!! (if not better) There's just far fewer to choose from with ace level talent, songwriting skills, captivation ability, "x" factor appeal. Even diggin' in the trenches of the internet audio sphere, I have not come across many that, are not signed or famous already, who have the whole enchilada..lol
Welcome to the future of the music industry folks. I'm sure there are ALOT (probably hundreds or thousands at least or more from all over the world) more than these 8. But that's what I've "discovered" so far. I don't know they are out there until I find them and that's a daunting task. I do have a few more ladies waiting in the wings. You super talented gals are a rare breed indeed. I have 77 acts now with only these 8 having prominent female leads so HATS OFF to you ladies gettin' in here and stickin' it to the MAN...lol
So MOM's everywhere, rejoice that you are amazing at anything you do and don't ever let a man belittle you or treat you badly. Please "don't love a Monster like Lauren Dair". Cant help who you love but you can get help out of that relationship. Any man who treats a woman this way has no concept of love or the value of life and can never make you happy! Please, tell a family member, the police, a friend. Call the battered woman's abuse centers, they will get you help before its too late and you cant call anyone!
We love our MOMs and all the women everywhere. Please respect them and they will respect you back. After all it takes 2 to love and make a happy life and love for Mom and the children (whether kids or adults).
Allright, Moms of these artists, I hope i made you proud this mothers day and I hope all women enjoyed this "very special" edition of the Halshack!
MUST ADD
Been on this great music site recently called DROOBLE. Great community for amateur and professional musicians. Lots of good people, listen to music, leave reviews, and engage in a thoughtful and rewarding music community. So i found 2 artists on Drooble that made the grade. Both females too, I was so pleased to find them and I had this idea swirlin around in my head for a girlshack so it was perfect timing to put this out and add brand new artists from DROOBLE. (Maisie Mae Wardley) and (Lucia Banfield). Well done young ladies for grabbing my attention.
We did a review for Maisie Mae already and posted at my website, written by music blogger/band pr manager/and writer of books and poetry Andrea Baskin. Thanks Andrea for the nifty little piece on Maisie. She sure is talented and so are all these brilliant performers.
reviews at
www.halshack.com/crews-views
Ep 15 (new talk and music show with a theme loosely based around time (SPRINGTIME SUBLIME) and to support the show, companion bonus show (TIMESTICHERS) be out soon. Im hoping around the end of the month.
Find us on Itunes, podomatic, PLAYERFM, Castbox, and my website. You can stream the show or download and take it with you..ENJOY!!
Spotify (new episodes land on the 15th of every month if I have one)
Thanks for rockin' and sharin' the Halshack!!