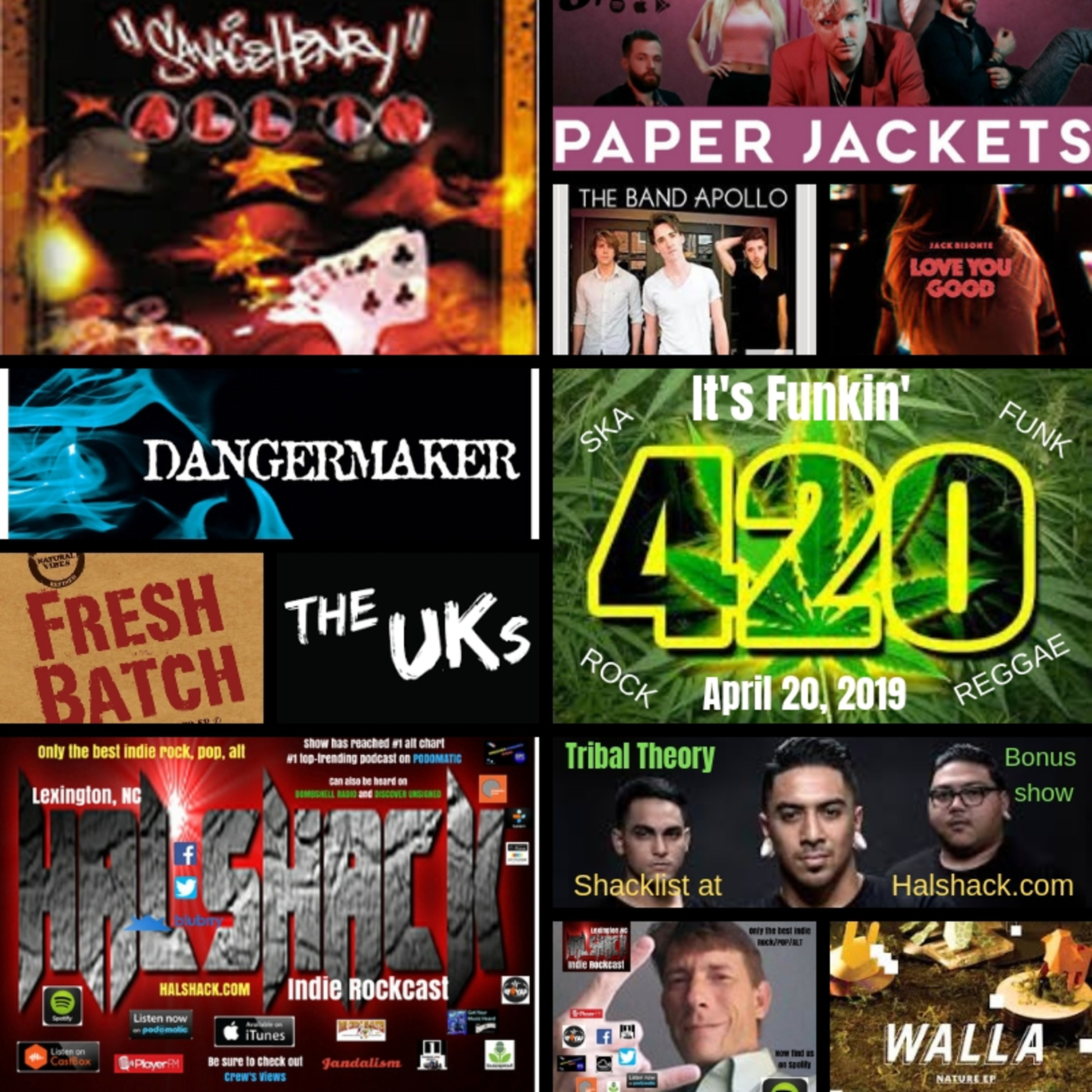 SURPRISE!! It's Funkin' 420 folks! Sure you didnt expect another show already. Why the hell not? Most everyone's partying today and enjoying some good ole' reggae and ska. Why not we join in on the fun too?
You know if Halshack is gonna serve you up some tunes on 420, it's gonna be the best of these high times...lol
So enjoy my spur of the moment show, I had no idea I was going to do this. It wasn't planned or very thought out. About 3 this morning, I looked at the date, started laughing and thought to myself "I got this"!!
Well have a fun party on the house from yours truly. As its time I set my sights on Ep 15 (new artists and me on the mic) with all these good times were celebrating, its time to grow my label and shoot for the stars with the new time-spaced based episodes for May/June.
Hope everyone has a happy safe "holiday", be sure to burn as much time wasting away your 420 listening to good music and bands from the Halshack. There's plenty to NOT do on a day like today....lol..so HAVE FUN doing nothing but as always be responsible.
Find more great HALSHACK shows and episodes on Spotify, Podomatic, Itunes, Castbox, and PlayerFM! and of course at the home website!
Just enjoy it folks! 3 songs in and your hooked for life. Any episode from 11 forward. Just hit the play button!! And as always have fun!