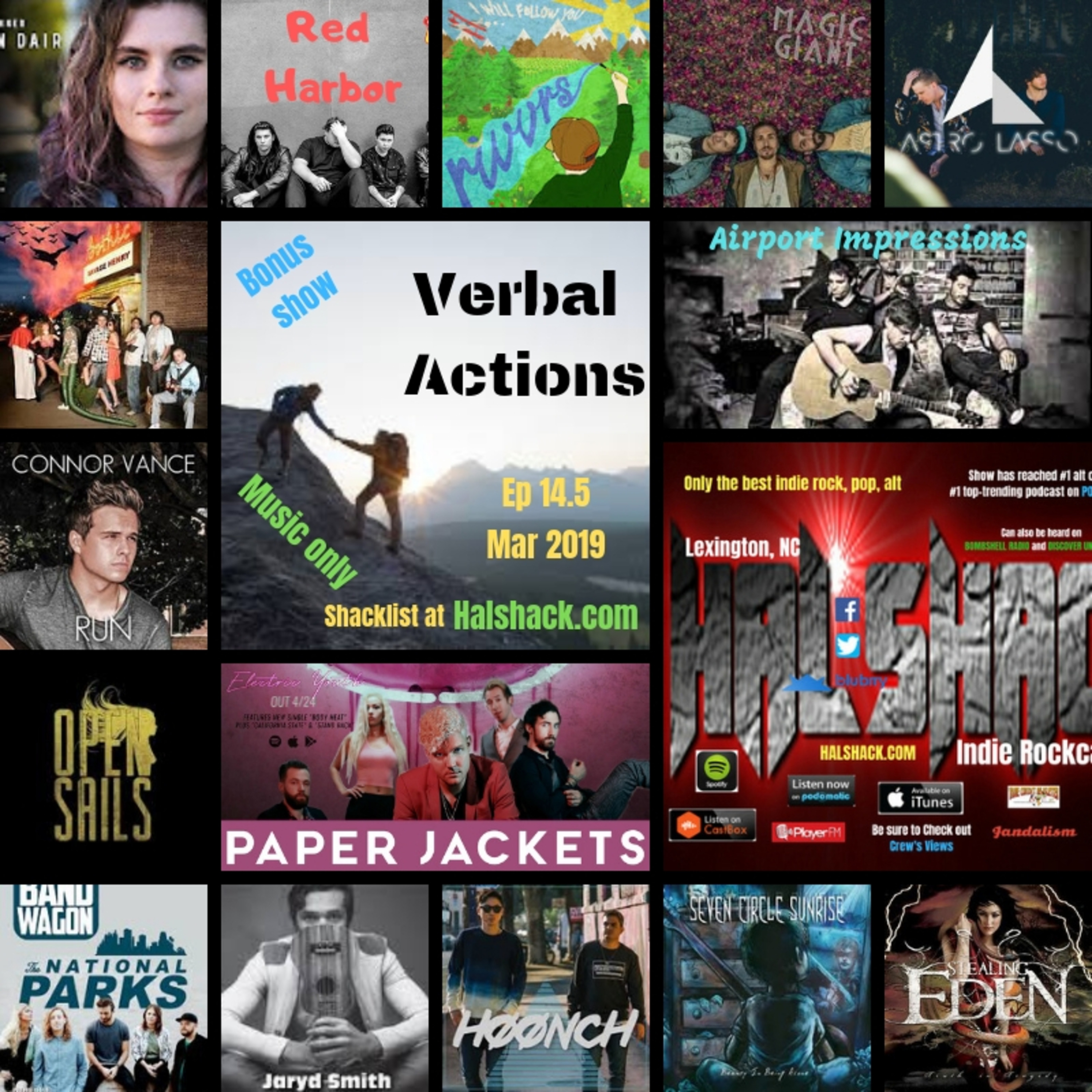 Ep 14.5 VERBAL ACTIONS (3-3-2019)
New bonus show music-only
Spring is in the air peeps!! March madness is here and life may be just a little hectic for everyone right now. Spring is a time of action and changing life patterns. You may be starting a new job/career or following a desired passion. You may be thinking of new potential love or where the next verbal action will take you in life whether it be spoken word or move your spirit through physical activity or pleasure.
The universe sends us opportunities now and then to better our lives for the purpose of a common goal and to find true love and happiness along the way. Life's journeys can take us from the mundane to pure fulfillment with a small step and leap of faith. I hope your journey brings you closer to that important goal and person of interest in your life.
Life changes and evolves for everyone on the planet for good, bad, or worse. We never know why the universe treats humanity this way. Is it a cruel game or all by grand design or fate? Not sure which but one day we will all know why in the end choices had to be made to grow and prosper as people.
New roads ahead for the Halshack. 20 years in the making and its time for this diamond in the rough to shine as well. I have found my calling in life through music and my soul purpose in life is too find that special team of dedicated music professionals and label heads that wants to build a record label with me and make the world a happier place one song and one memory at a time for billions of music lovers across the world!!
So whether you're running, climbing, throwing, holding, praying or talking or any other verbal type action, this show fits all. I hope everyone enjoys HALSHACK bands... verbal actions.
Halshack.com