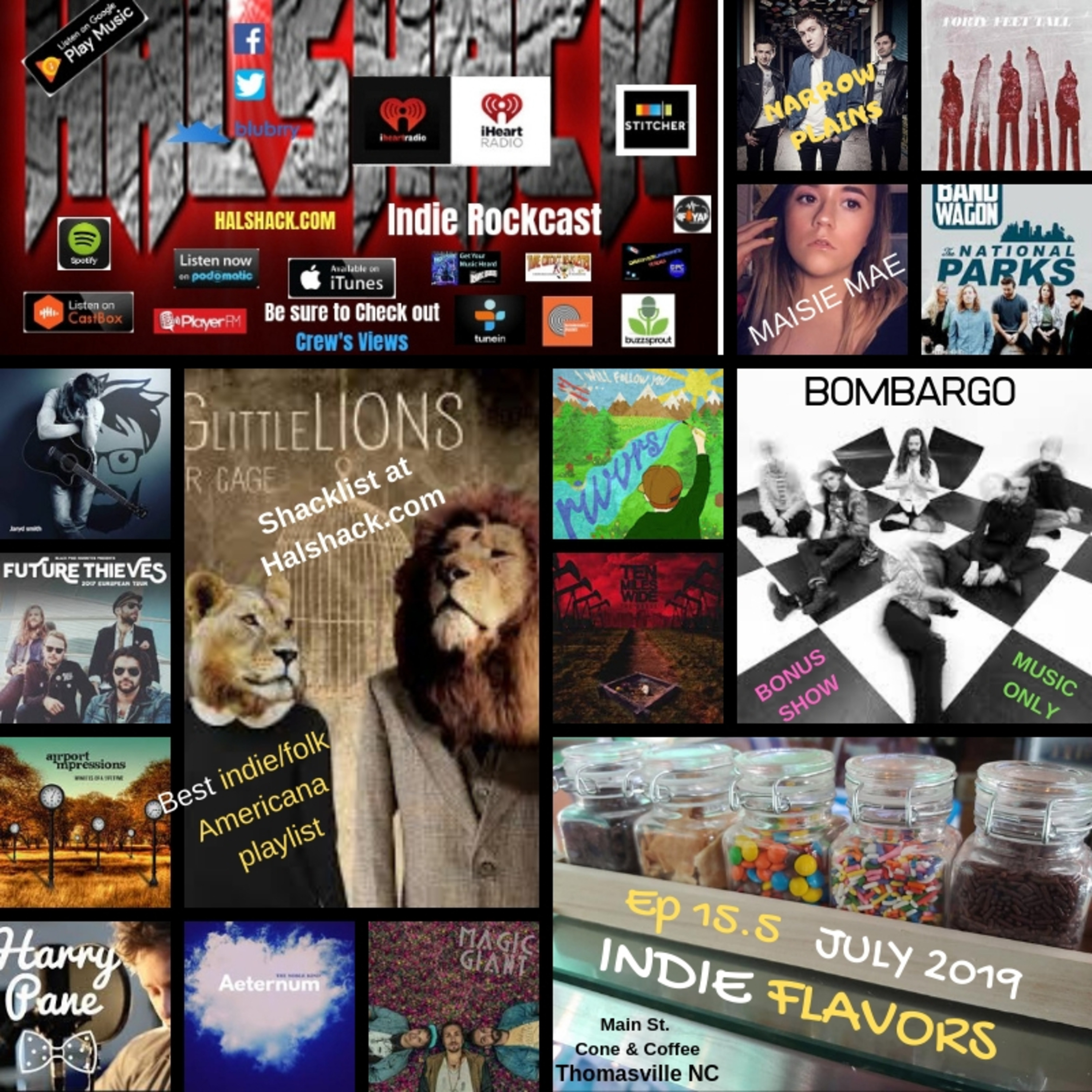 July is a great time to travel to the mountains or the beach. This is an awesome playlist to take for the car ride or chillin' and relaxin' under the sun!
I have been listening to a fair amount of well-known indie playlists that were "good" or just OK, but not "GREAT" I look for STANDOUTS and I was left feeling less than inspired by these BIG lists with hundreds of thousands of subscribers or millions of plays on You Tube and Spotify.
They just dont have access to or the knowledge of the music I have. Exclusive bands and little no names artists that could rock the music world whether it be pickin' a banjo or throwin' down in a club or jamming on an axe laden guitar. Halshack can spin up any genre at the top of the game!
You're sure to get your fix of excellent Americana folk/indie acts here from all over the world! The best indie/unsigned talent there is, its even better than BIG radio music!
Be sure to "Say Hello" to "Mariette" as we sit around the campfire and enjoy the "Burn Pile" one last time and catch this little indie show while you bask up the summer sun. There will be some hot heat coming from the Carolinas as we heat things up later this summer with our very own "on fire" quality artists from right here at home. Ep 16 "Carolina Footstompin" and Ep 16.5 "Southern Roots" bonus show to include regional artists.
New reviews coming for some of these acts, new music, new festival starting this fall, maybe NOV or DEC (CAROLINA SHACKFEST)...hopefully (still TBA on this event)
Battleshack 2 (ep 17) coming this fall (Be sure to vote for your fave 3 at Halshack.com)Voting open until Labor Day 2019 (Sept 2nd)
Find us on every major music service under the sun! IHEART, SPOTIFY, ITUNES, PODOMATIC, PLAYER FM, GOOGLE PLAY, CASTBOX, STITCHER, etc.... Were growing folks!
Over 40k subscribers, played in over 70 major US markets and over 70 countries worldwide!!
THANKS SO MUCH FOR ALL THE LOVE!! COULDN'T GOT HERE WITHOUT YOU!!
KEEP SPREADING THE WORD!!