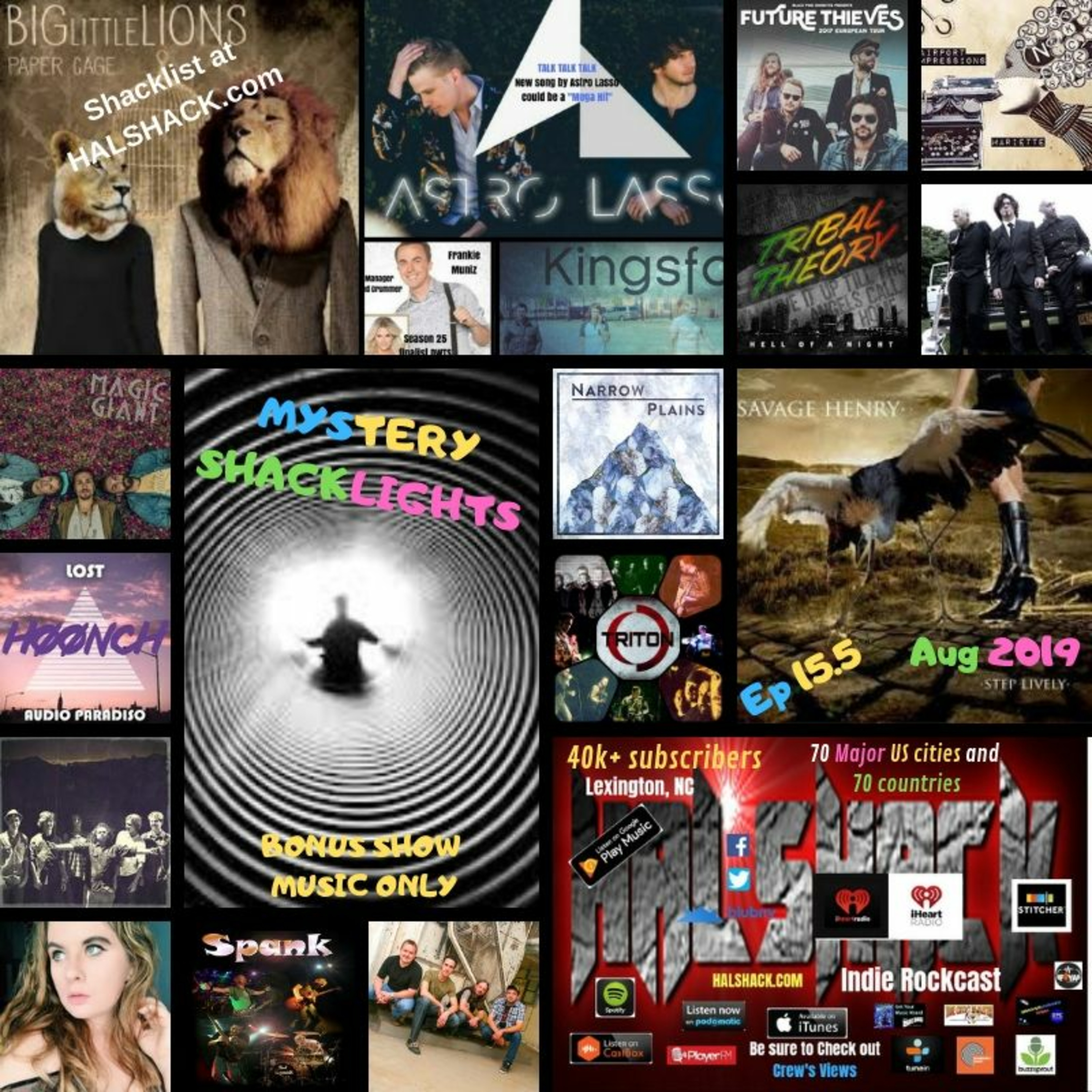 Ok Im in a giving mood!! Surprise!! Its a mystery show for our mystery spotlights. Its a mystery because I didnt plan this it just fell in my lap as I am planning the Carolina shows (TBA) Ive learned there's too much fate wrapped around my show and a huge story I will share with all my fans and friends sometime. Im learning Im not in control of my show. It gives me cues when and where to do stuff..lol..I just listen and say yes sir were gonna do that...LOLOLOL..(seriously)
So while I'm simmering the Carolina heat and our southeast neighbors for 16 and 16.5 get a taste of a couple Carolina acts Spank and Triton who made the spotlights so special early on in the show and get acquainted with some eccentric eclectic groups from all walks of life. Its a mystery show for our mystery elite acts from ep 1-15!
Find the shacklist at my website, Find the show on every major music service including Spotify, Iheart, and Itunes as well as Stitcher and plenty more...thanks for letting me take me up space on your phones. Please download and take me with you or stream as well. Your choice!!