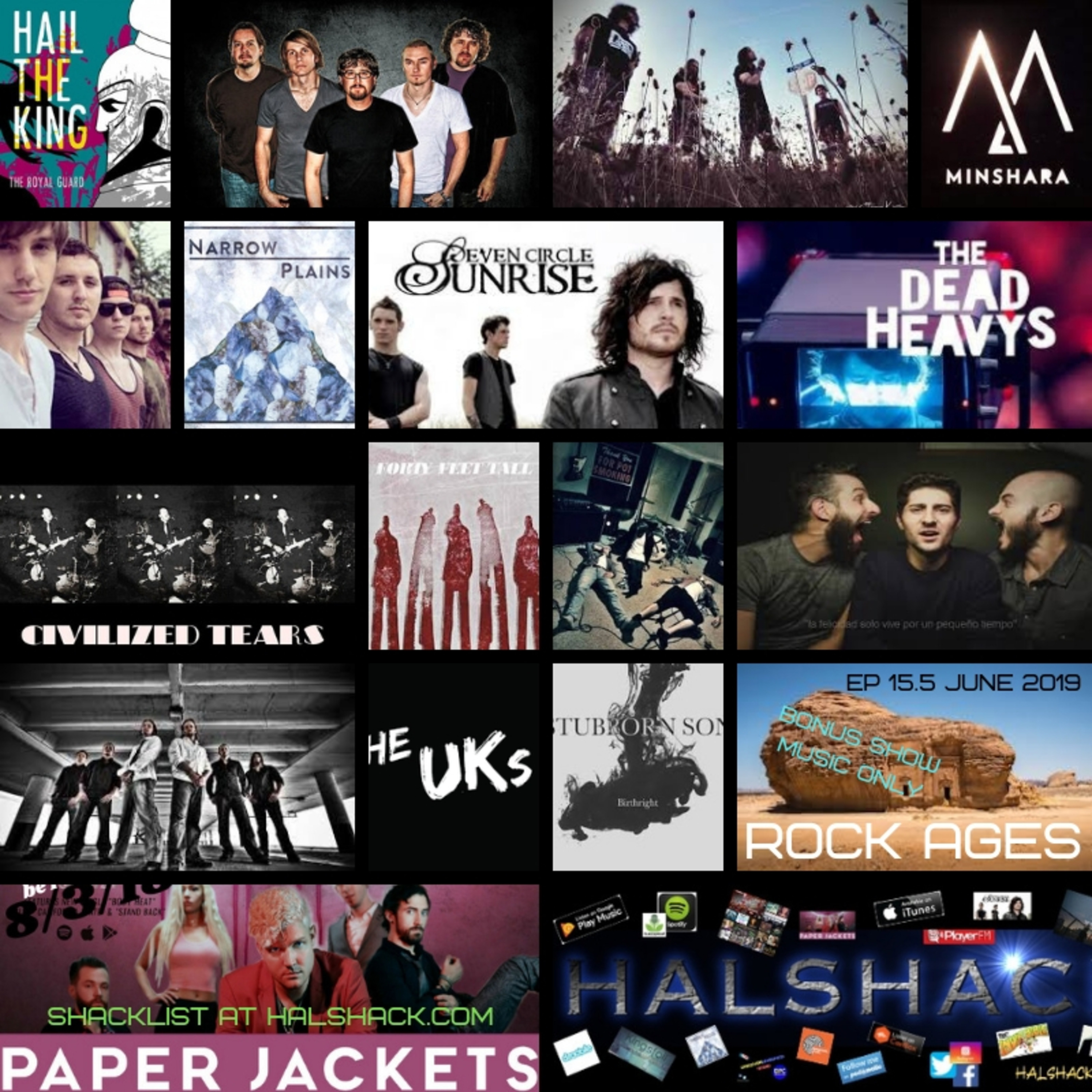 A year ago today I began work on the clandestine Ep 12 (Stevie Nicks special), it was also my older brothers birthday as today is as well. Heath Jester, I love you so much brother. Happy birthday man!!
Well so much has changed and transpired in the last year. Its been quite amazing to see all the growth that the show has made. Over 30k subscribers added, multiple music platforms to be heard on (over 20 and growing). Over 70 major USA cities and 70 countries from around the world are all figuring out that the Halshack is where its at and my quality of bands is above all others.
I bring my own acts to seize the day and show people real bands still exist today. Its taken me 5 years to put together this list of fine rock bands from all corners of the globe. I have more, I cant possibly cover all the songs and bands in one hour so there will be more Rock Ages following down the road but for now enjoy my playlist of the BEST rock songs and rock bands playing today.
They say rock is dying and that is correct. In the big market all were left with is old has-beens and limited selection of styles of rock. Im here to show rock music fans that its not dead its alive and well and ready to rock the ages!!
Lets do this. Have fun. You know I had to upstart and upstage any playlister on the planet. You will NOT outfox, out create, or surpass my musical talents and abilities of my golden ear. If its better, I havn't heard it yet!! Thats my reputation and I'm stickin' to it.
HALSHACK RECORDS will become a reality with the help of all my listeners and supporters to keep spreading the news and we will land a BIG FISH to invest or partner up. Its only a matter of time. So in the meanwhile have some "ROCK for your AGES"
Find us across all major music services and platforms!!
Shacklist at Halshack.com
Read Crews Views as well.
New Rockcasts page (at Halshack) for all posted shows to stream or download!
Thanks for rockin' out to our show and bands!!