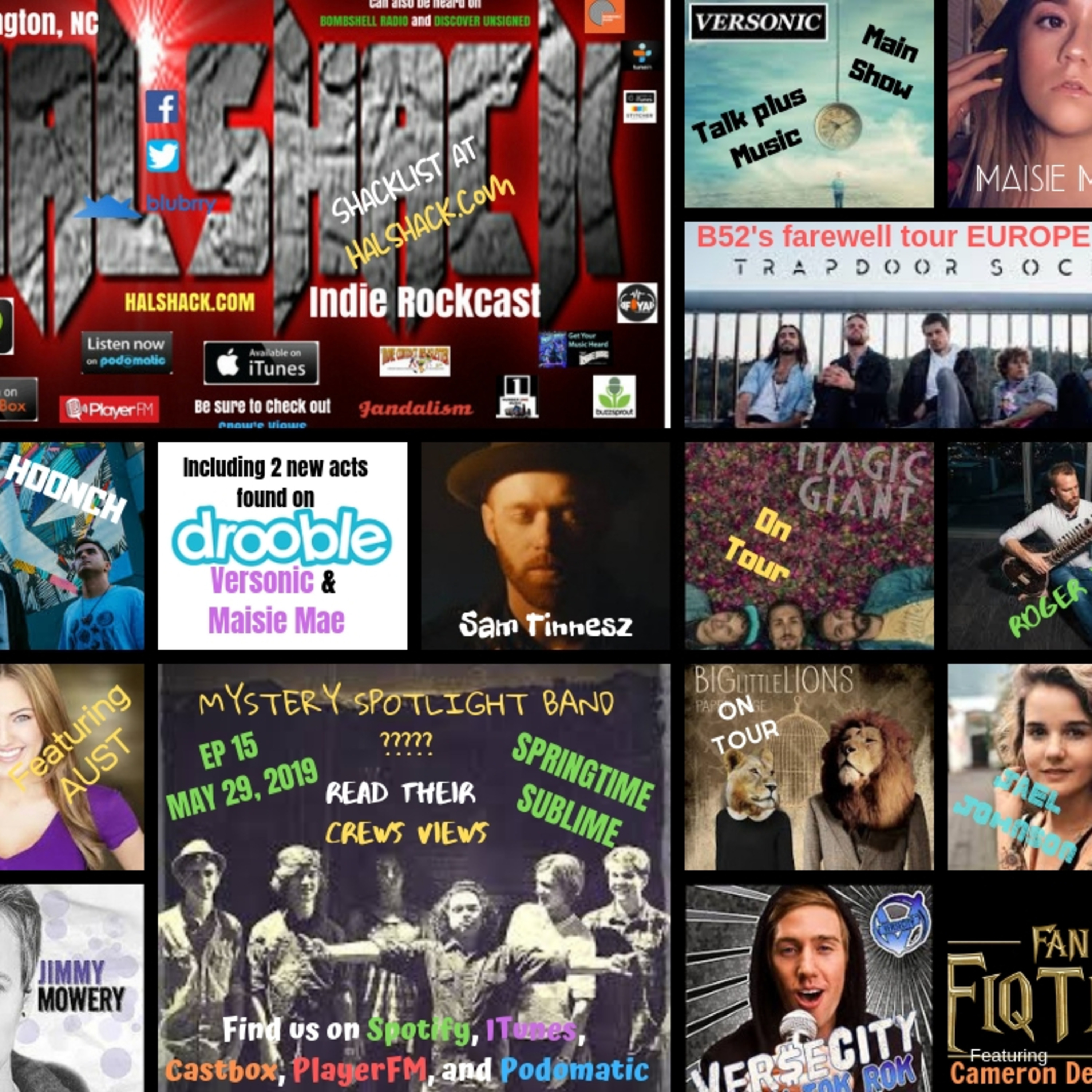 Time for Spring. Time to grow the Halshack. Its Ep 15. We got awesome new talent to spring into action in your eardrums. We got an authorized "unauthorized" cover (lol..ill explain) of a popular hit song from a known female artist turned into a male rock/alt song.
Trapdoor Social scored a BIG ticket win and are touring with the B52's this summer in Europe.
Battleshack 2 is coming so MAGIC Giant is coming around to start again with their great awesome folk music. Plenty more good folky americana tunes in this show as we are featuring more from new acts FAN FIQTION (collaboration group), and past greats ROGER JAEGER and BIG LITTLE LIONS.
Pop Stop is sure to please with 2 newcomers Jael Johnson and local homegrown artist from SC Jimmy Mowrey.
Mystery Spotlight is rockin' it out this episode to ??????..wait and see???
Ive got a surprise new segment comin' this episode featuring another collaboration project, this time from across the world.
DROOBLE has been an important part of my life lately. An awesome music sharing and social community for all musicians alike. I have found 3 artists so far on there to promote and 2 will be in this show cause were having a "BRITISH INVASION" and also a new local guy from Nashville to round out the show!
Gonna be a blast!! TIME FOR HALSHACK RECORDS TO TAKE FORM AND TAKE FLIGHT!!
THANK YOU EVERYONE FOR HELPING US TO BE THE BEST INDIE SHOW ON THE PLANET!!
Find us on Castbox, PlayerFM, ITunes and Podomatic now!!
Main show will hit Spotify on June 15th!!