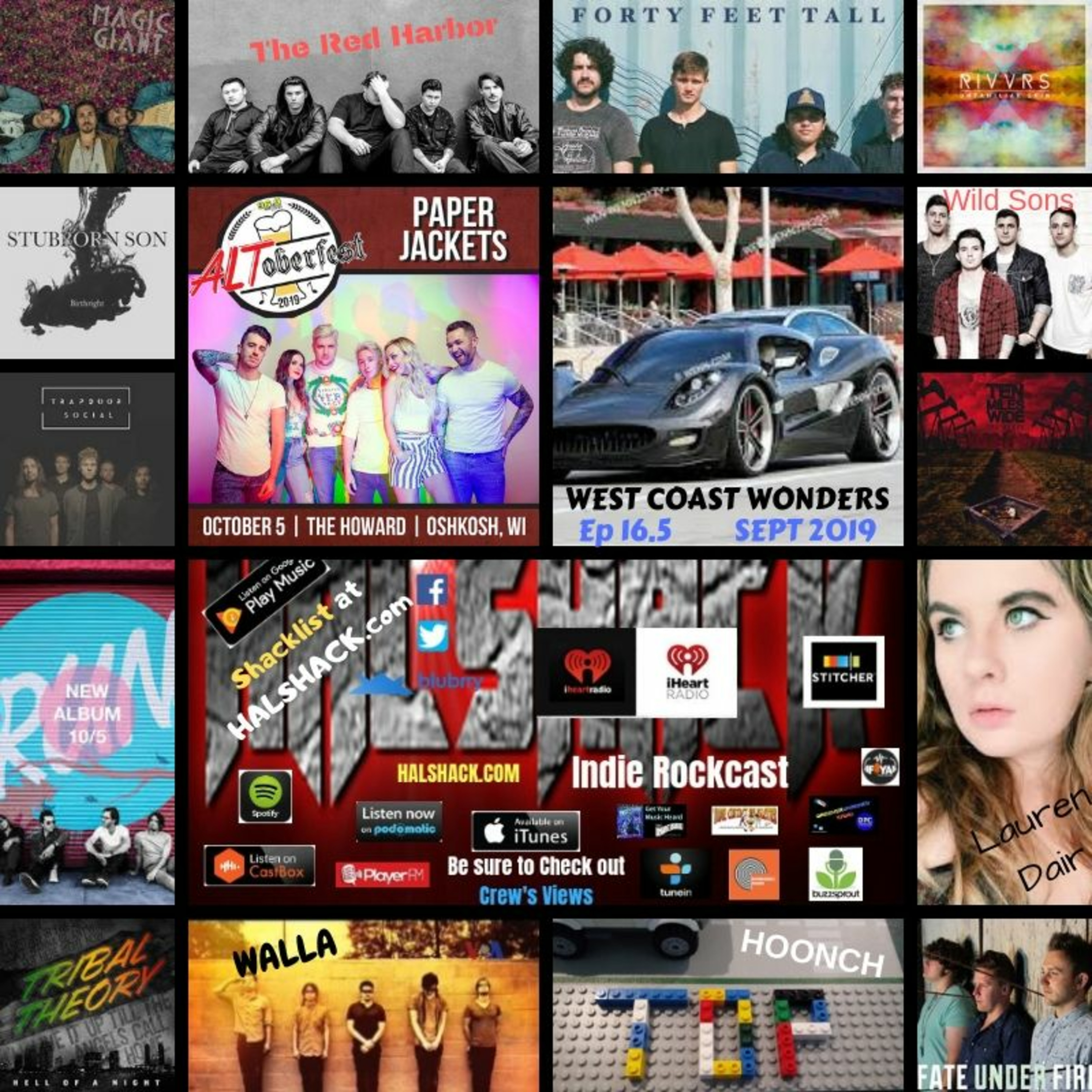 !!!!BRAND NEW MUSIC ALERT!!!! Most of the music in this show is NEW!!
Sticking with the location theme were gonna trek across the grand ole' USA to our west coast neighbors and serve up some Cali to Washington gold and of course we cant forget those great environmental leaders of Oregon stuck in middle.
I recently made a cool Lego video with my son Tyler, featuring (TOP by HOONCH), in order to support the show with new avenues to promote the HALSHACK.
The west coast of the USA is a busy place with many fantastic sights and sounds to enjoy while you soak up those California rays. There are many avenues of styles of music to traverse off the Gold Coast. You cant go too far without running into a famous star or band in SoCal and one day these great Halshack acts will be sharing that musical high life as well with the golden state song warriors.
The Pacific northwest has become a hub of techno jargon and silicon landscaping but Seattle rock still exists and going strong in Wash and Oregon among all the Yahoos and Micronauts running around!...lol
Who said anything about traveling all those roads and highways of the west coast to hear a bunch of great outstanding bands and artists. Look no further but the Halsahck. Ive done all the leg work for you! Ive just about not heard any better indie/unsigned acts hailing from the tri-state area! Were you guys hit with the "musicanator"? (any one who watches Phineas and Pherb cartoon will get that joke..lol)
Long live Perry the Platypus...lol and long live the Halshack so these bands will have their chance at a bright sunny future living and loving life under the sunny rays of the west coast USA!!
Shacklists can be found at my website
Halshack.com
Shows can be found across most major music services.
Be sure to vote in the BATTLESHACK 2 contest on my website. Alot of these acts are in the contest to be voted for a top 10 show. Ep 17 will be the Battleshack 2 results show. Get your votes in now. Vote for your fave 3. Voting closes soon!! NO kidding!! Go vote now before its too late!!
Thanks so much everyone for your undying support!!
HALSHACK has 40k subscribers and heard and played in over 70 major US cities and 70 countries around the world!