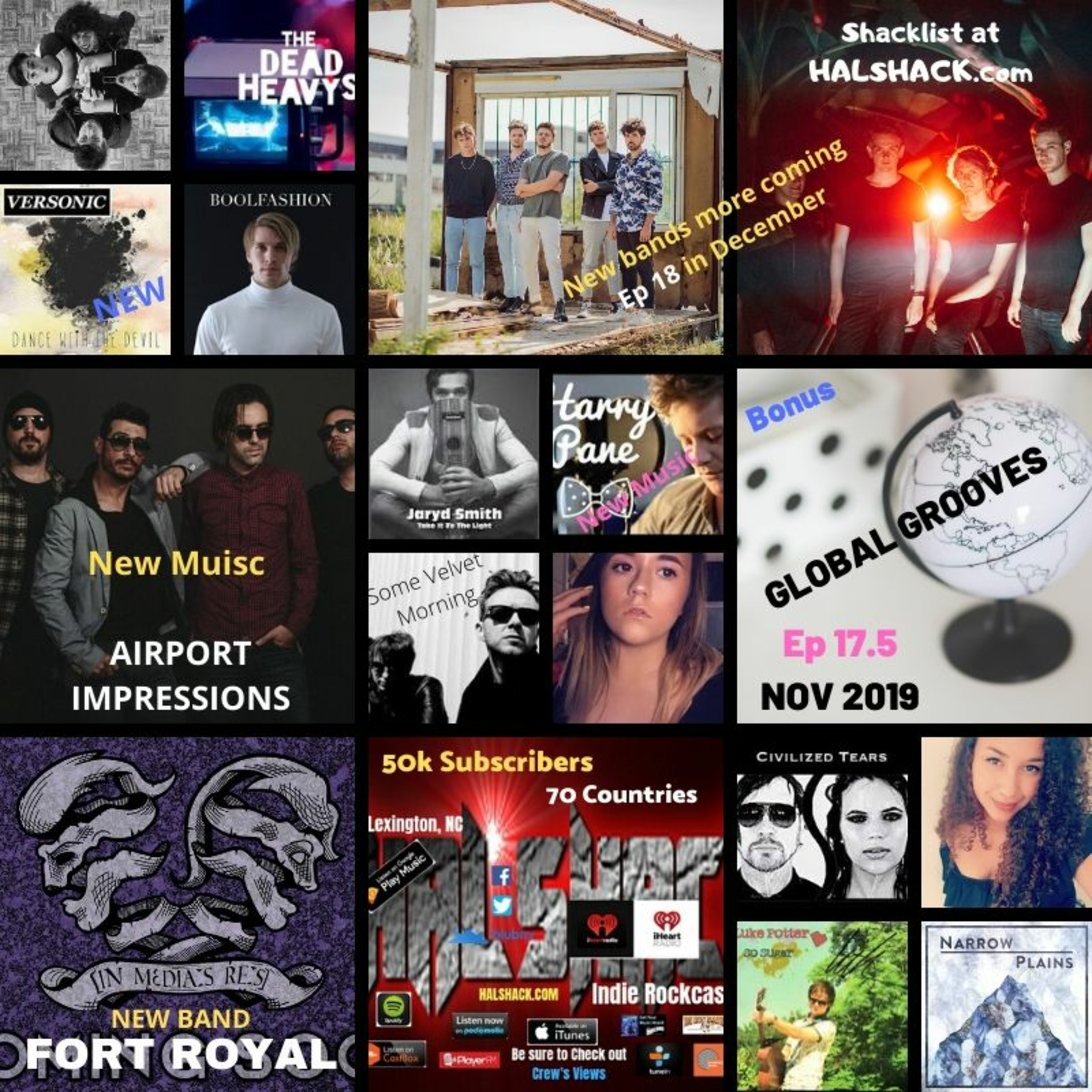 NEW BANDS!! NEW SONGS!! ALERT!!
This time around, I bring you GLOBAL GROOVES! Rounding out the last of the location series we leave the grand ole' USA and Canada for the wild blue yonder..lol
Covering the rest of Halshack's acts from across the world! As I usually boast, this is some of the best talent out there folks!
Keep your ears ready for the new Season 3 Ep 18 reboot coming in December! "LIGHT MY FIRE TOO" featuring a whole slew of new bands/artists and new songs to cozy up to a fire to or feel the fire passion burning inside like a bright light of sunshine!
DISCLAIMER-- The 2 new bands at the top will be featured in a prominant way with new music from them as well in EP 18. I will not be releasing the names of the bands or the songs from these 2 acts until after the release of 18.
Ep 18.5 (Burning Bright) will be the bonus show!!
Find the Halshack on most major music services!!
Thanks for being a fan and supporting all these great indie acts. It really means alot. I appreciate it and so do the artists!