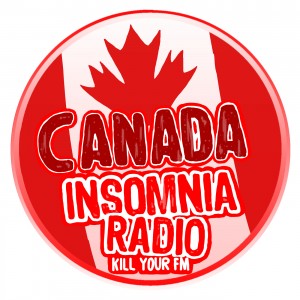 Subscribe
Thanks for tuning in. This is your last call to get in track for show 75, which my hope is to have a listener favorites show! Tracks we've played in the past, selected by you the listener and a little talk about why you chose that song! So far at the time of recording I think I have one submission! I had wanted to get show 75 out in September for our 5th anniversary, but life happens and we didn't make it. It's been hard to podcast with a lack of free time or a schedule for releases. Job hunting was a priority, and even with a temp job that keeps getting extended the hour long drive and the long days are wearing me out. So I hope you enjoy show 74, and get your favourite tracks in for show 75 which I hope to have recorded and up soon. Also I'm placing a links here, for those who would like updates on how things are going with John's cancer treatment or would like to make donations to us as we try to survive off one minimum wage job.

1. Basement Bound – Baby – From: London ON / Strathroy ON
2. Poor Nameless Boy – Catch up and Slow Down – Estevan, SK
3. Colour Film – Open Road – From: Hamilton ON
4. SK Wellington – Moments Bliss – Calgary AB
5. Grizzly Coast – ZuZu's Petals – From: Toronto ON
6. Johnny Payne – Never Stop Learning to Love – Vancouver BC
7. BroomFiller – – From Toronto ON
8. Twnrva – Bad Decisions – From: Toronto ON





Bad Decisions Music Video If you let it keep rolling you can check out more of TWNRVA's music!
Basement Bound on CTV news HERE
Colour Film's music video for Open Road
Grizzly Coast music video for ZuZu's Petals
Johnny Pain music video for Never Stop Learning to Love
ZuZu's Petals video
Other Podcast's mentioned in this show:
Dave's Napodpomo
Other Important Links