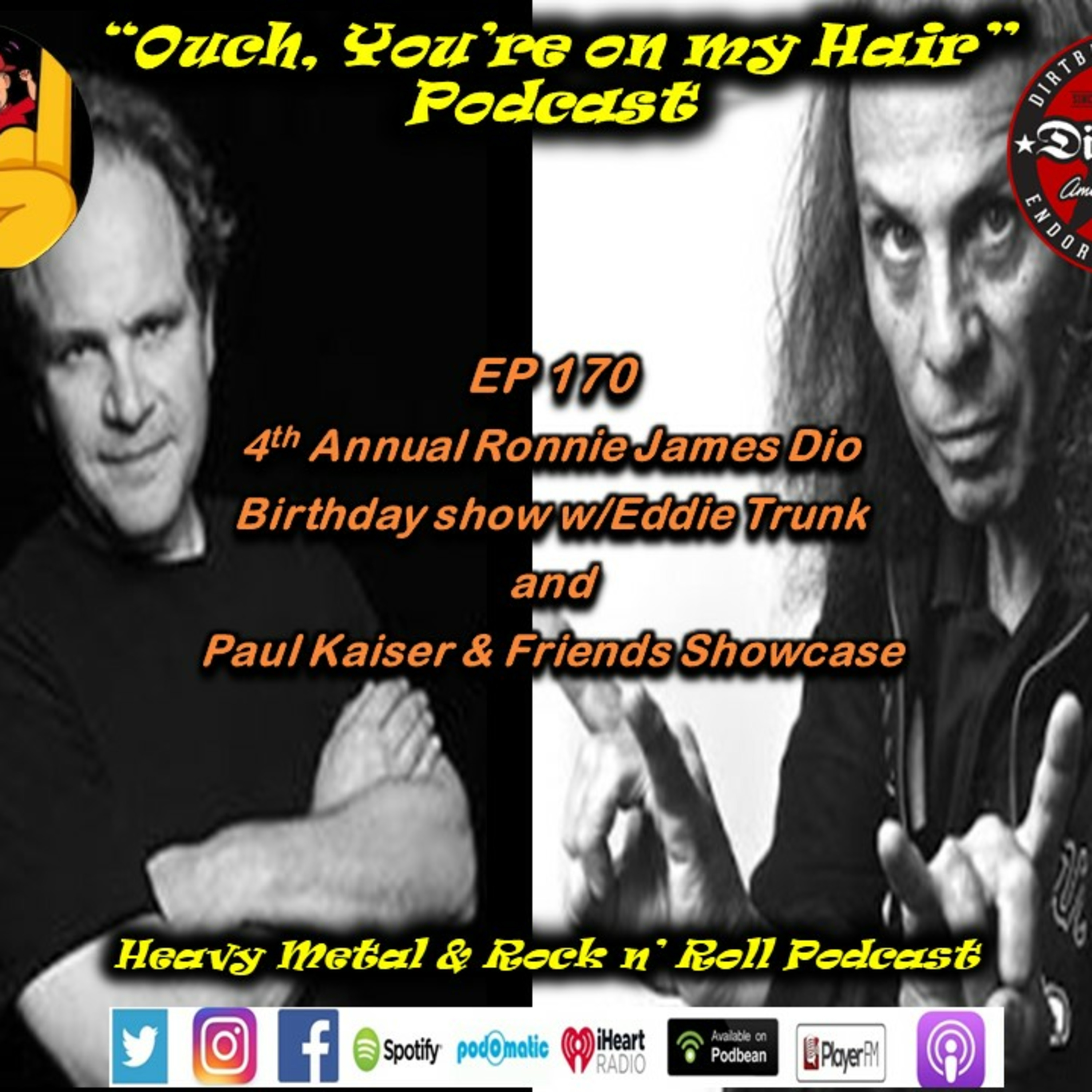 For the 4th year in a row, we dedicate one entire episode to celebrate the birthday of Ronnie James Dio. This year we are honored to welcome, the one and only Eddie Trunk. Listen in as Eddie spends some time remembering his friend, the late great, Ronnie James Dio and telling a couple awesome stories.

From Australia, the heavy metal musician Paul Kaiser brings us two awesome Rainbow covers for this special show. You will love his versions of Man on the Silver Mountain and Kill the King.

Join Randy and Troy, for this and every episode of Ouch You're on my Hair, and subscribe to the show on ApplePodcasts, Spotify, iHeartRadio, Podomatic, Podbean, Google Play, Stitcher, or Player FM. You can find them on Instagram, Twitter and Facebook. Ouch, You're on my Hair is brought to you by Dirt Bag Clothing.