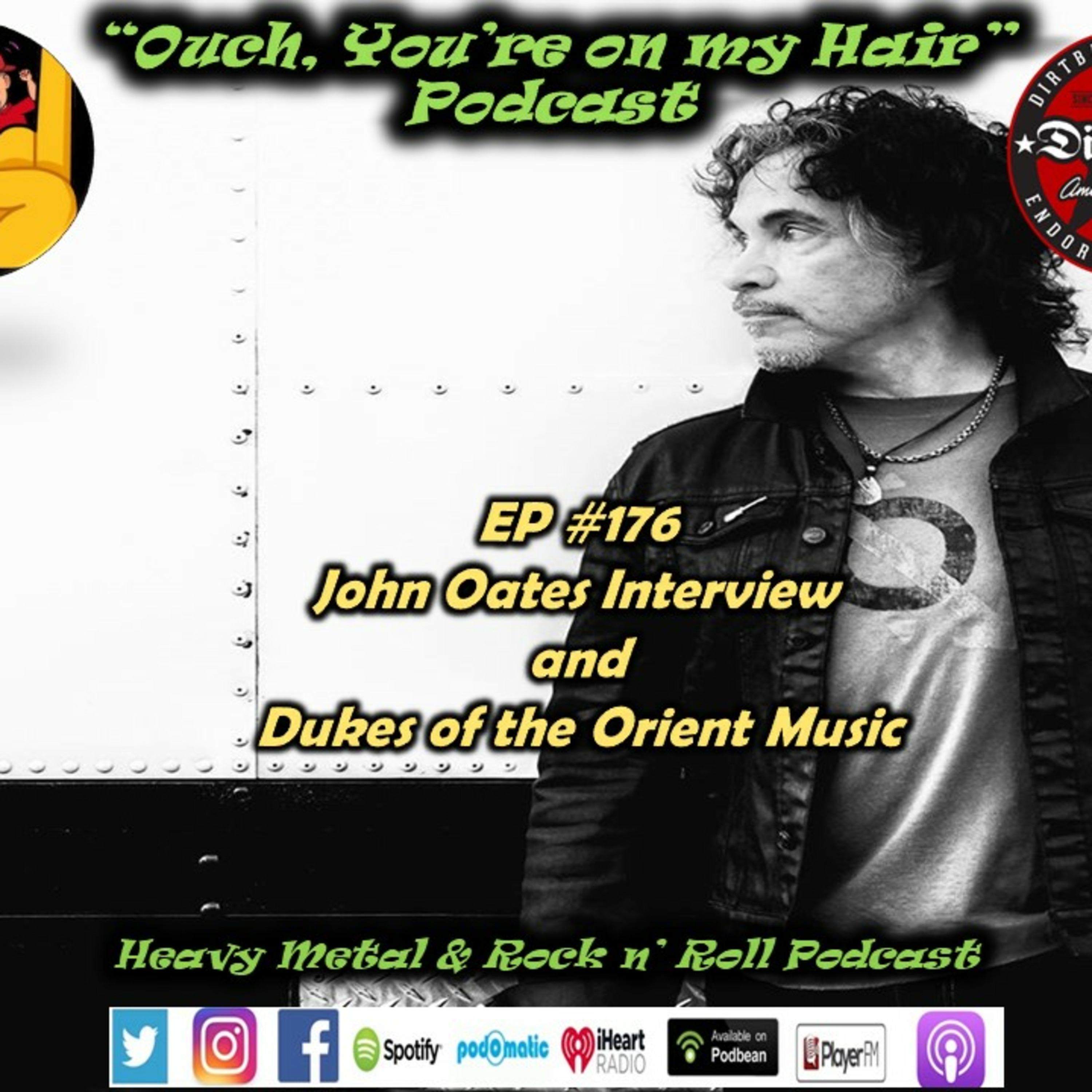 On Ep #176, we have the pleasure to spend some time with John Oates. Listen in as John talks about some of his early influences, his new John Oates and the Good Road Band album coming out September 18th, the early days of videos and much more.
We have two killer songs by Dukes of the Orient off their recently release album Freakshow for your listening pleasure. Both songs rock and you will love them.
Join Randy and Troy, for this and every episode of Ouch You're on my Hair, and subscribe to the show on ApplePodcasts, Spotify, iHeartRadio, Podomatic, Podbean, Google Play, Stitcher, or Player FM. You can find them on Instagram, Twitter and Facebook. Ouch, You're on my Hair is brought to you by Dirt Bag Clothing.