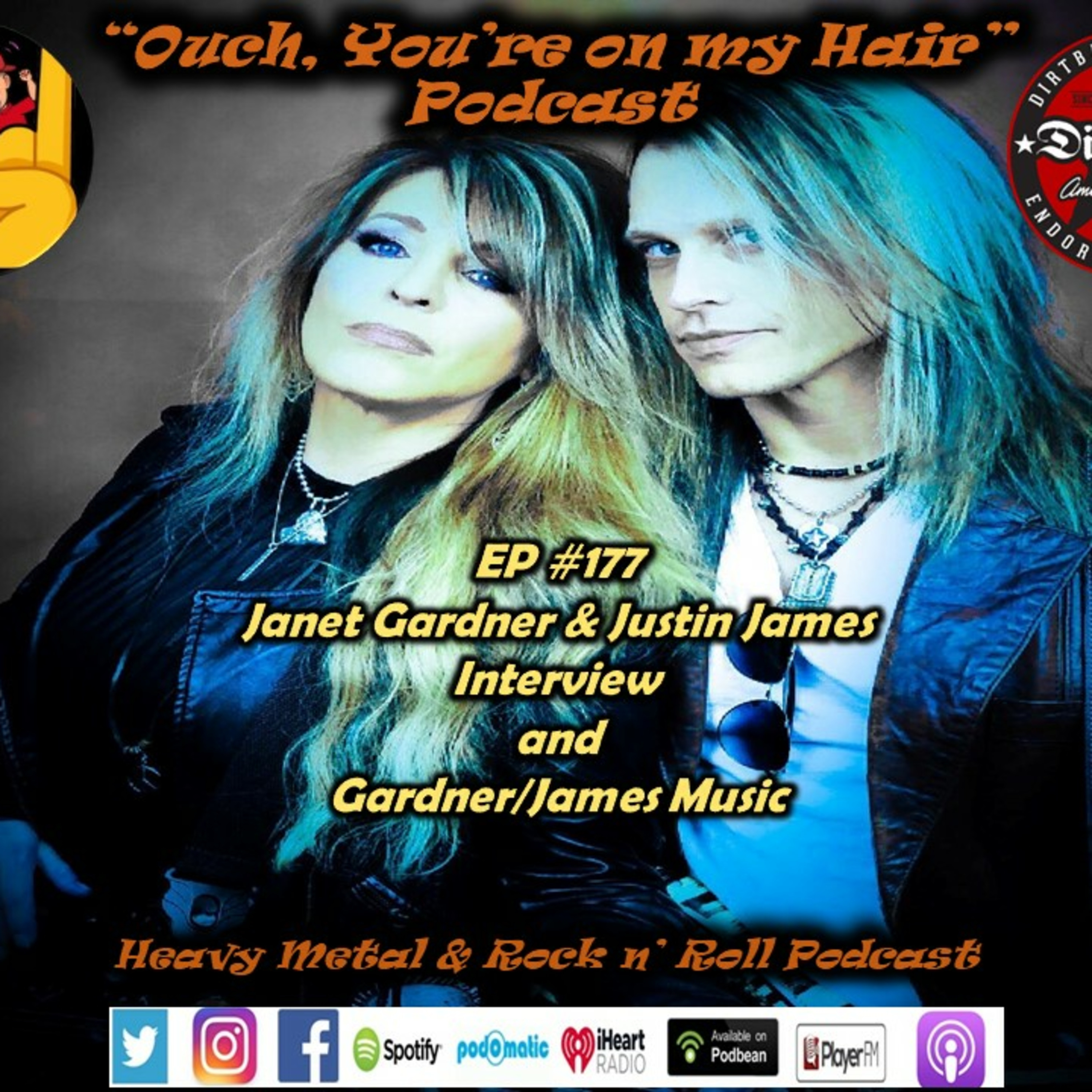 The boys welcome back Janet Gardner and Justin James to the podcast. Janet and Justin catch us up on what they have been doing while stuck at home, recording their new album and much more. You know when these two are on, it's gonna be an awesome show, filled with laughs.
Speaking of the new album, the boys bring you two songs off the recently released Gardner/James album, "Synergy." You will love how the songs sound like they come straight from the 80s, but with a modern rock-n-roll sound.
Join Randy and Troy, for this and every episode of Ouch You're on my Hair, and subscribe to the show on ApplePodcasts, Spotify, iHeartRadio, Podomatic, Podbean, Google Play, Stitcher, or Player FM. You can find them on Instagram, Twitter and Facebook. Ouch, You're on my Hair is brought to you by Dirt Bag Clothing.