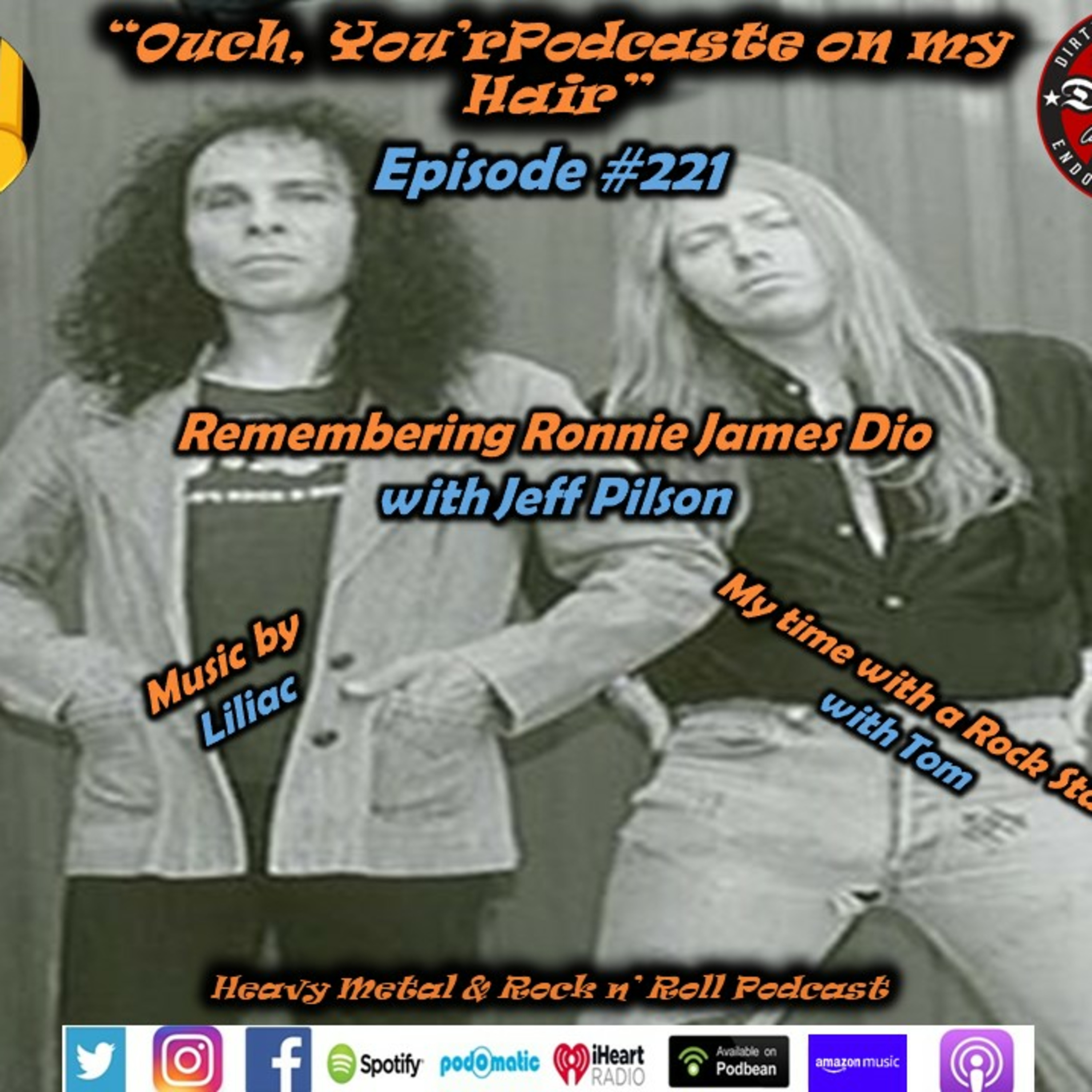 It is that time of the year again for our annual Remembering Ronnie James Dio show. This year we are pleased to welcome back Jeff Pilson to the podcast. Listen in as Jeff tells us all about his time working with Ronnie, along with his close friendship with the horn throwing icon.

We have the LA based family band Liliac with two awesome DIO covers on the show. If you have never heard this brother and sister band, you are in for a treat, as they rock.

In a segment we call "My Time with a Rock Star", please welcome Tom. Listen in as he talks about his time with Ronnie James Dio.
Join Randy and Troy, for this and every episode of Ouch You're on my Hair and subscribe to the show on ApplePodcasts, Amazon Music, Spotify, iHeartRadio, Podomatic, Podbean and more. You can find them on Instagram, Twitter and Facebook. Ouch, You're on my Hair is brought to you by Dirt Bag Clothing.