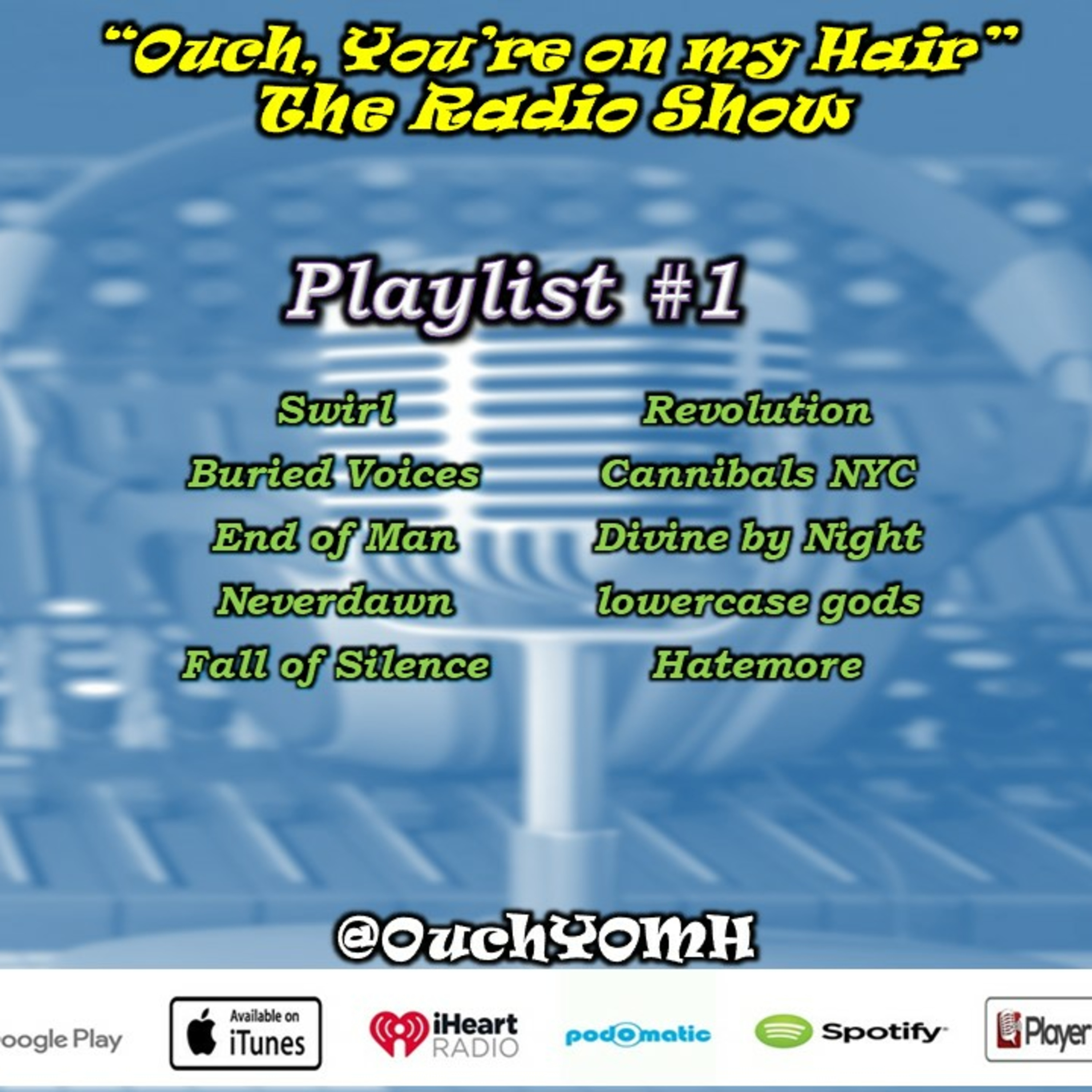 Welcome to the Radio Show and Playlist #1. This week, Ouch You're on my Hair presents the following bands:
Swirl, Buried Voices, End of Man, Neverdawn, Fall of Silence, Revolution, Canibals NYC, Divine by Night, lowecase gods and Hatemore.
Be sure to look them up on Social Media and tell them you heard them right here.
For this and every episode of Ouch You're on my Hair, please subscribe on iTunes, Spotify, iHeartRadio, Podomatic, Podbean, Google Play, Stitcher, or Player FM. Also follow us on Twitter @OuchYOMH and Facebook at www.facebook.com/OuchYOMH