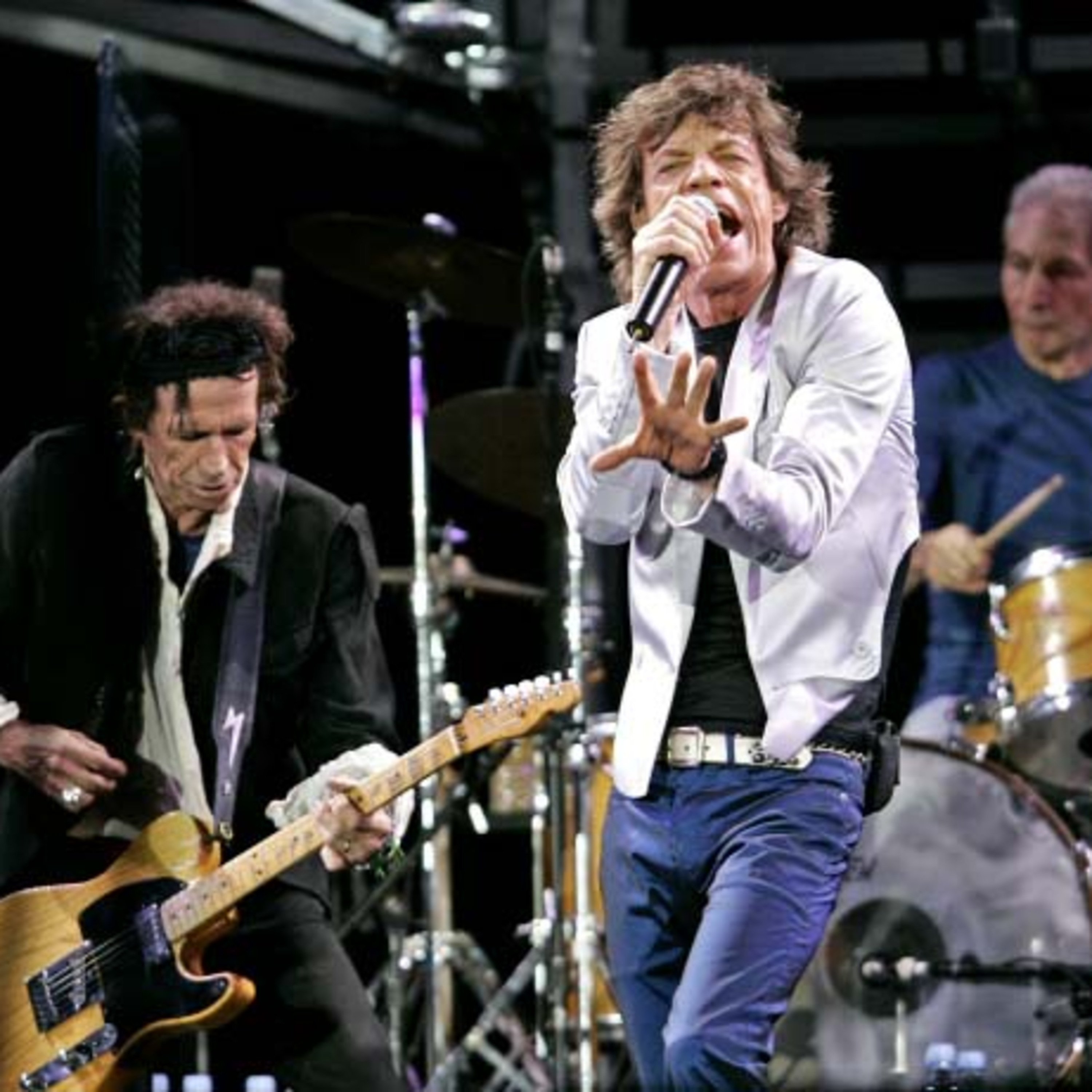 In 2005 The Rolling Stones came back to Omaha for the third time (1964, 1966).

Having been a fan of the band for 45 years (at that time), I had amassed quite a collection of rare and unique recordings by the band and by individuals within the band.

Because of a glitch at the time, the show's airing was marred and became unable to be aired. This is part two of a three hour special

Enjoy! Rick

Rolling Stones to play Omaha concert
The Associated Press Aug 21, 2005

The Stones are rolling into Omaha for the first time in 39 years. The Rolling Stones are booked to play a Jan. 29 show at the Qwest Center. But satisfaction for Stones fans won't come cheap.

The least expensive spots at the 16,000-seat venue will cost $62, which is equal to a dollar for each year lead singer Mick Jagger has been alive. Tickets go up from there to $97, $162 and $352.

That's nearly twice as much as the most expensive ticket at the Paul McCartney show, scheduled for Oct. 30 at the Qwest Center. Those tickets, which ranged from $49.50 to $177, sold out in 14 minutes.

Rolling Stones tickets go on sale to the general public at 10 a.m. CDT on Saturday. For members of the Stones fan club who joined between July 2004 and May 9, tickets went on sale Monday. New fan club members can buy tickets on Tuesday.

The Stones last played a concert in Nebraska on July 15, 1966, at Omaha's Civic Auditorium. Their only other previous Nebraska concert was June 13, 1964, at Omaha's Music Hall.

A lot has changed since then but three founding band members remain — Jagger, Keith Richards, 61, and Charlie Watts, 64. Guitar player Ron Wood, the baby of the group at 58, joined the band in 1975.

The Stones kicked off their latest North American tour Sunday at Fenway Park. The Omaha date is one of the latest scheduled ones on the tour from now into March, which will take Jagger, Keith Richards and the other Stones to dozens of cities including Chicago, St. Louis, Minneapolis and Denver.

Their new album, "A Bigger Bang," is scheduled for release on Sept. 6.