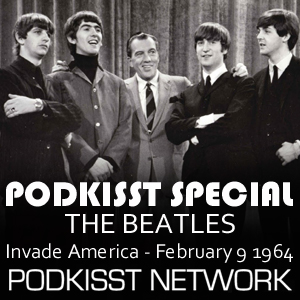 Join me as I look back at The Beatles invading America during their first U.S. visit back in February 9 1964.
We will play some fun sound clips and a bit of a review of "The 4 Complete Ed Sullivan Shows Starring The Beatles" DVD.
Enjoy and celebrate this cool day in history.
http://www.amazon.com/Complete-Sullivan-Shows-Starring-Beatles/dp/B003TJ4YU6/ref=sr_1_1?s=movies-tv&ie=UTF8&qid=1391984907&sr=1-1&keywords=The+4+Complete+Ed+Sullivan+Shows+Starring+The+Beatles