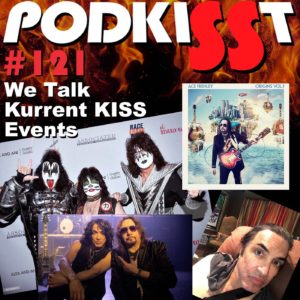 Yikes! What a weekend for KISS fans
Ace drops an album, Paul tears a tendon, KISS performs as a trio & Ace is hospitalized?! It's Never boring in KISS land. Join Ken Mills & Gary Shaller as they talk KISS!
Rate us on iTunes, "like" us on Facebook, and join the "PodKISSt Army!"
Join the conversation!
www.facebook.com/groups/Podkisst/
https://www.facebook.com/groups/thekissroom/
https://www.facebook.com/PodcastRockCity/?fref=ts
Get a PodKISSt/KISSROOM!/Podcast Rock City shirt here
http://www.redbubble.com/people/designsbyken/collections/314385-kiss-art
www.kisstalk.net is coming!