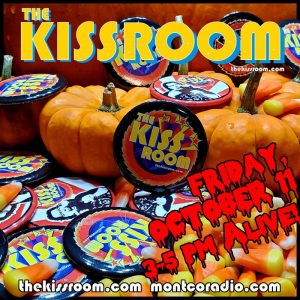 KISS ARMY – meet meet us for the October issue of THE KISS ROOM!
Bryce Lypz, drummer from Australia's SISTERS DOLL, calls in to talk about the band, his own KISStory, and what it was like to work with Bruce Kulick and Peter Criss!
The PodFather Ken Mills calls in to talk KISS with us and share some info about the latest release from Eric Carr, KISS talk and MORE!
We premiere a new, Halloween themed track from IRON FIST!
Joe D'Angelo calls in with a Kruise Fest update! And of course THE KISS ROOM HOUSE BAND rocks an amazing live set of KISS classics that you will only hear in THE KISS ROOM!
It's a Kruise pre-game, it's the Halloween kick-off, it's a party and everyone is invited!
Originally broadcast live via Montco Radio on Friday, October 11, 2019.