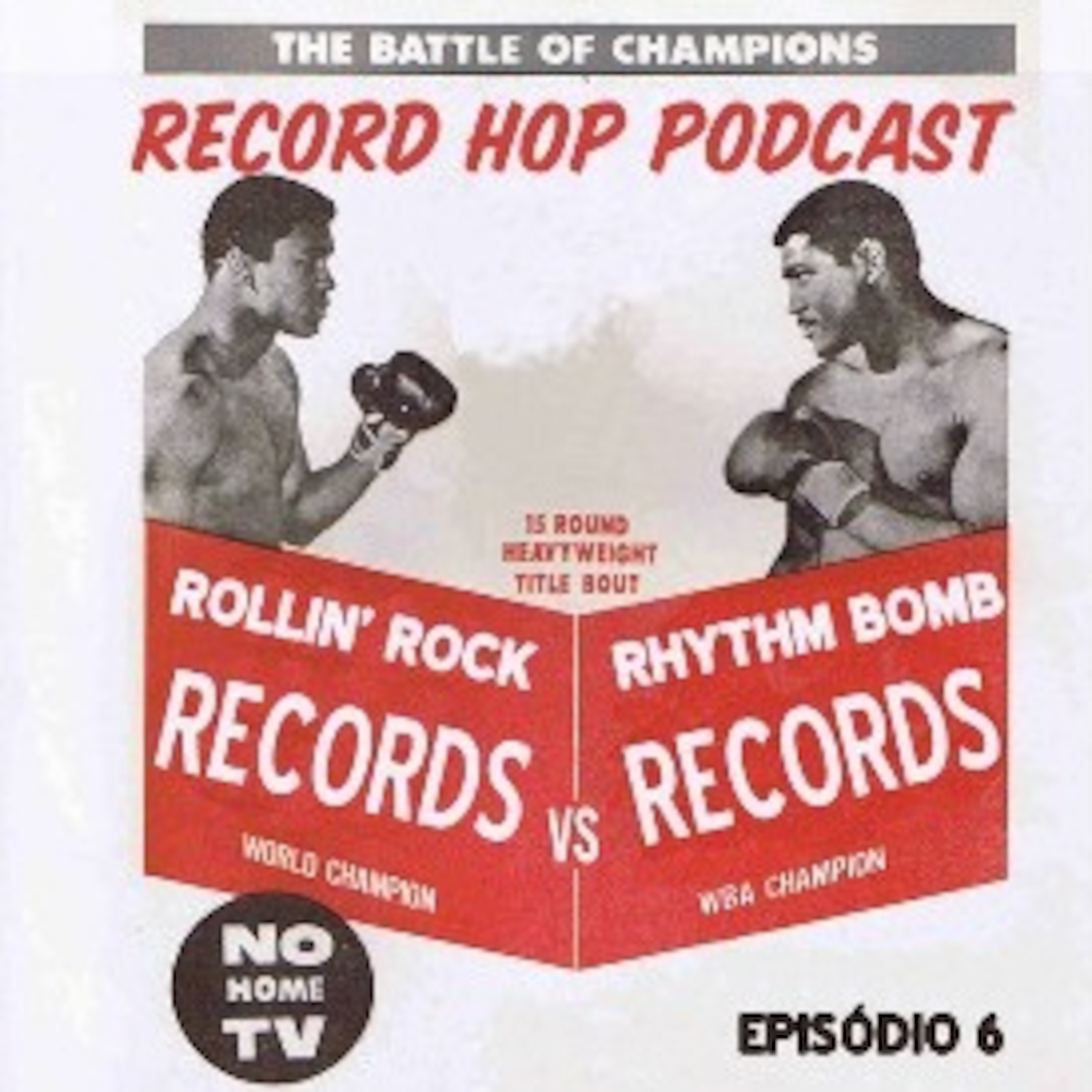 Senhoras e senhores, estamos ao vivo e este é o principal evento da noite !
No corner azul: o selo mais quente da atualidade ! Eles gravaram Marc and The Wild Ones, Doug Wilshire, Cherry Casino e Ruby Ann. Diretamente de Londres, os pesos pesados da Rhythm Bomb Records !
E agora, lutando no corner vermelho e invictos há 41 anos: eles foram os caras que trouxeram a boa música e o slap bass de volta ! Diretamente de Van Nuys, Califórnia, EUA e com Mac Curtis, Ray Campi e Charlie Feathers, the Rollin' Rock Records !
E agoraaaaaaaa este é o momento que todos estavam esperando: o sexto episódio do Record Hop Podcast está no ar ! It's Tiiiiime !!!