Cat (@fancyfembot), Stephanie (@stephbystereo), Carl (@robominister), Eric (@bullittwho), and Charles (@hal2814) came together to discuss the premiere of The Bad Batch and the finale of The Falcon and The Winter Solider on Disney+.
This is a cross-post from The Fandom Hybrid Podcast. Edited by Hanako herself!
Cat (@fancyfembot) threw caution to the wind, hopped on a plane to Atlanta, and watched the series 15 finale of Supernatural with Hanako (@fandomhybrid) IN PERSON!
We even recorded a live video podcast and posted it on YouTube! Watch it below:
<——————————————————>
Facebook discussion group!
https://www.facebook.com/groups/scifipartyline.discuss/
<——————————————————>
Voicemail: 773-336-2686
Sci-Fi Party Line Podcast: http://scifipartyline.com
Twitter: @scifipartyline
Facebook: Sci-Fi Party Line
Spotify: SFPL on Spotify
Stitcher: SFPL on Stitcher
Google Play: SFPL on Google Play Music
Stitcher: SFPL on Stitcher
Sci-Fi Party Line's Dragon*Con Portal: http://dragoncon.scifipartyline.com/

The Sci-Fi Party Line theme was created by Eric Escamilla of the Doctor Who: Mostly Harmless Cutaway Podcast.

The Sci-Fi Party Line end theme "Son of a Rocket" was created by Kevin MacLeod and licensed under Creative Commons: By Attribution 3.0.

[Subscribe via iTunes]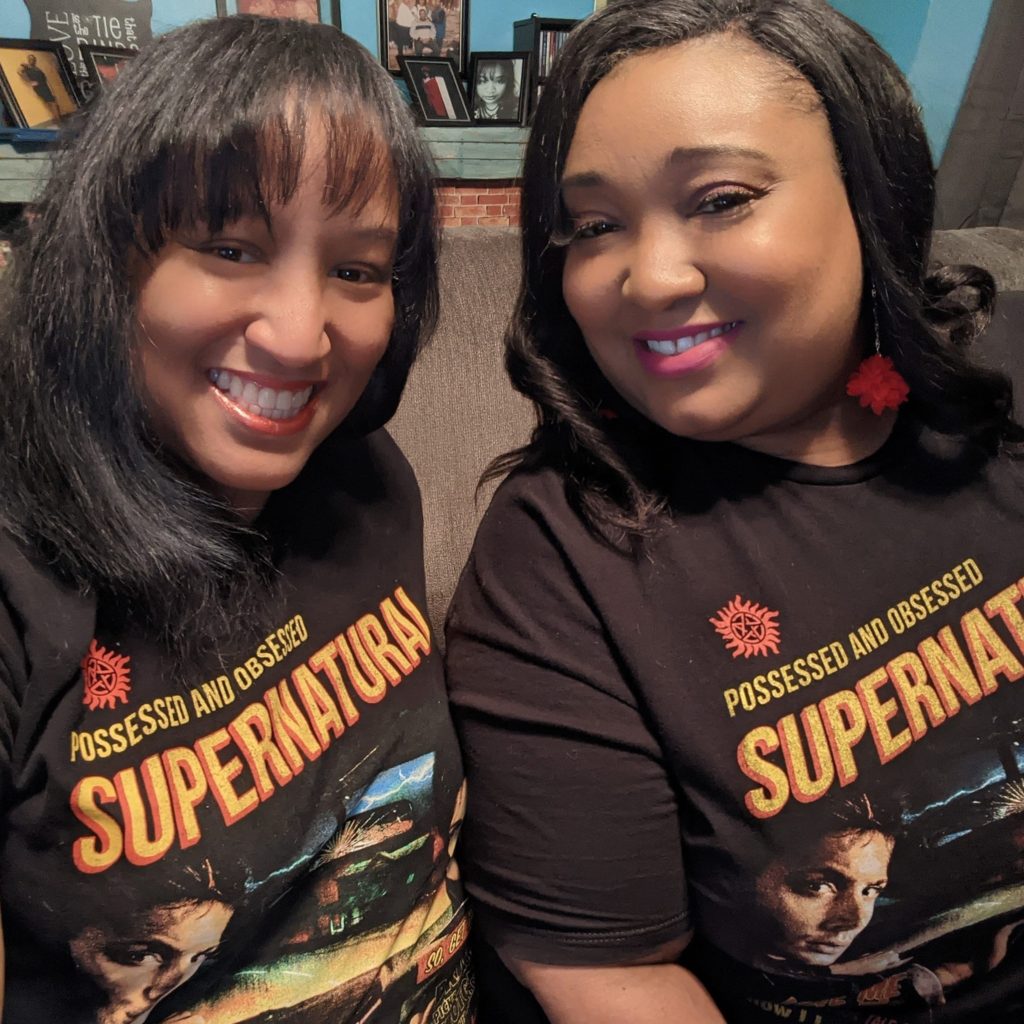 Hanako (L) and Cat (R). 11/19/2020. Image courtesy of Fandom Hybrid.