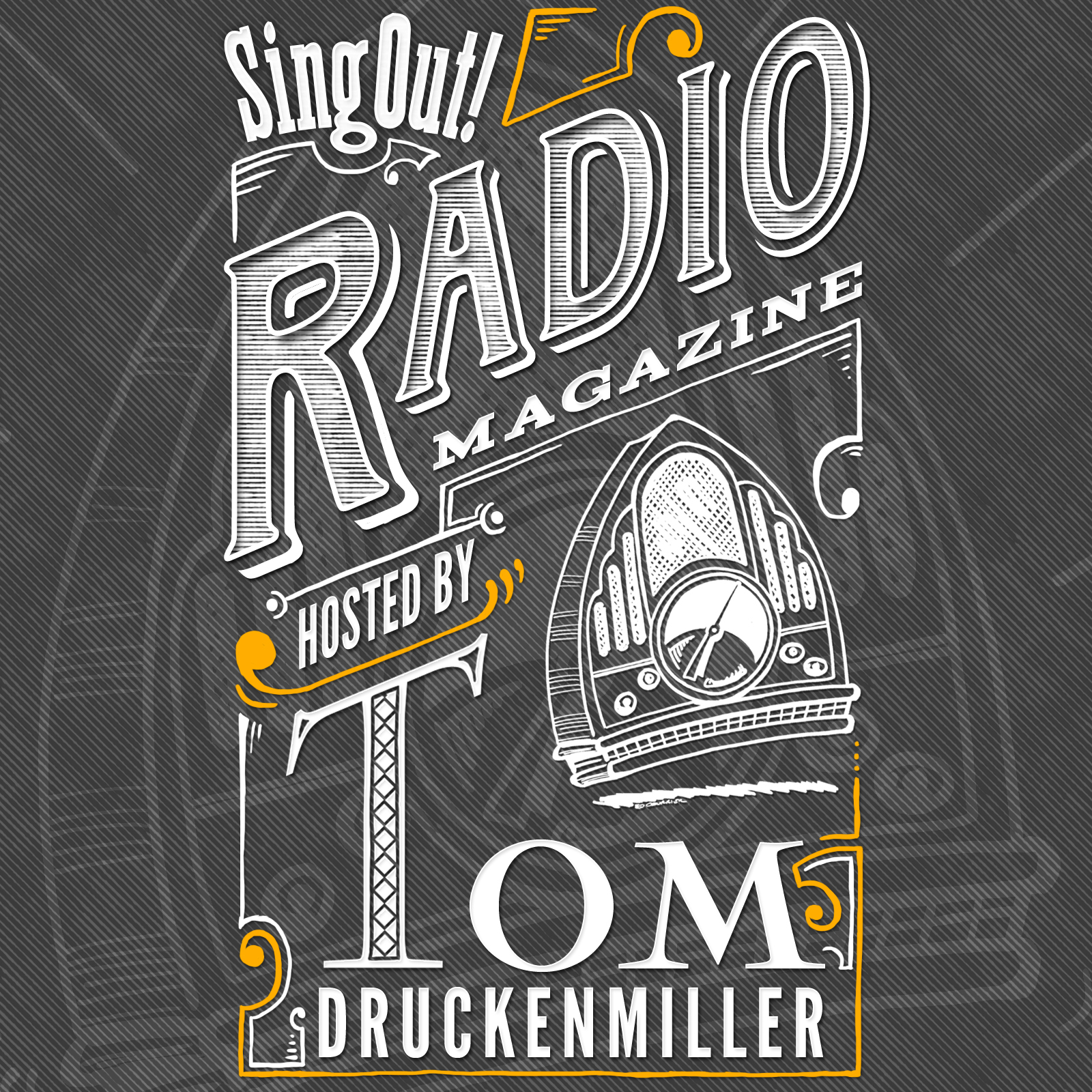 This week we examine the dulcimer. The word dulcimer is derived from the Latin with the word dulce meaning sweet and melos meaning song.
In folk circles today we think of the mountain dulcimer which is thought to be from Germany and France and the Hammered Dulcimer which was developed from the Middle Eastern and Central European instrument called the Cymballon. Neither of these instruments seem to be related but have become very popular in the US and share some of the same repertoire.
On this week's program, we'll hear master players of both instruments including Jean Ritchie, Bill Spence, Ken Bloom and Ken Kolodner.
The sweet song of the Dulcimer … on The Sing Out! Radio Magazine.
The Sing Out! Radio Magazine
Episode #17-42: Dulcimer Masters
Host: Tom Druckenmiller
Artist/"Song"/CD/Label
Pete Seeger / "If I Had A Hammer"(excerpt) / Songs of Hope and Struggle / Smithsonian Folkways
Gerry Milnes & Lorraine Lee Hammond / "Sally Comin' Through the Rye" / Hell Up Coal Holler / Shanachie
Sally Rogers / "Jubilee" / The Unclaimed Pint / Flying Fish
Ken Bloom / "Grey Cat on the Tennessee Farm" / The Bowed? Dulcimer / New Timey
John McCutcheon / "Lonesome John-Fine Times at Our House" / Fine Times at Our House / Greenhays
Joni Mitchell / "Carey" / Blue / Reprise
No Strings Attached / "Take Five" / Take Five / Turquoise
David Massengill / "We Will Be Together" / We Will Be Together / Gadfly
Helicon / "Jerusalem Ridge" / The Titan / Turquoise
Gerry Milnes & Lorraine Lee Hammond / "Shelvin' Rock / Hell Up Coal Holler / Shanachie
Jean Ritchie / "Hangman" / Constant Sorrow / One Day
Bill Spence & Fennig's All-Star String Band / "Cuffy-Sleepy Lou" / Fennigmania / Front Hall
Jon Kay / "Leaver's Lullaby" / A Night at the Grind / Stonehead
The Bee Eaters / "Eleanor Rigby" / The Bee Eaters / Self Produced
Norm Williams / "Beech Spring" / A Wayfarer... / Self Produced
The Gallier Brothers / "Catnip Dream" / Three Wire Choir / Dancing Thumb
Pete Seeger / "If I Had A Hammer"(excerpt) / Songs of Hope and Struggle / Smithsonian Folkways