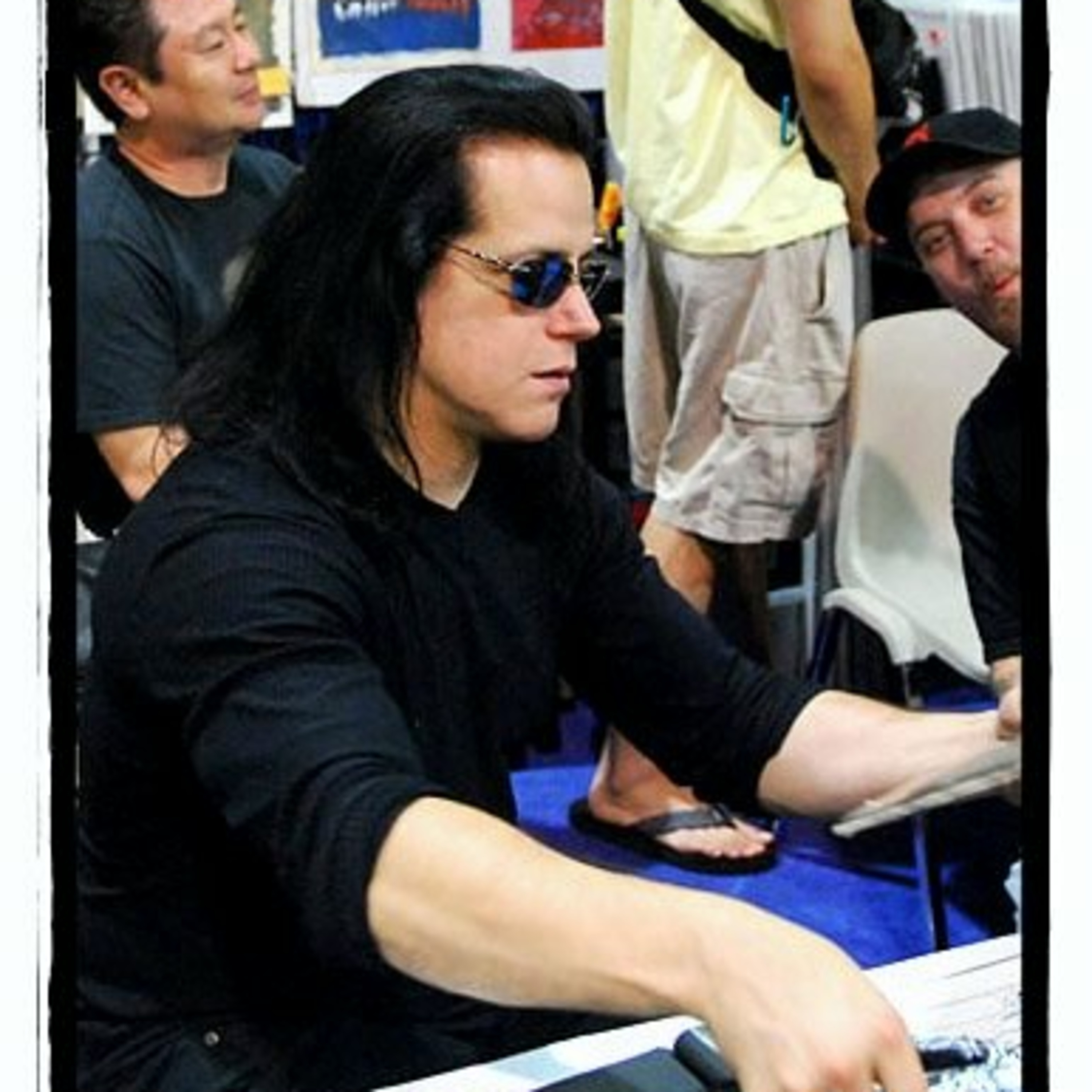 I vant to thank London May from Samhain and Glenn Danzig for sitting down with me. Here's what we played for this half:
Portishead "Threads", Christian Death "Resurrection-Sixth Communion",
Fear of God ""Betrayed", Harley Hatcher "Satan", Satan's Sadists trailer,
Venom "Black Flame of Satan", Rosemary's Baby- "Hail Satan!", Danzig "Satan's Crucifixion",
Kiss of the Damned theme, Devil's Angels trailer,
Dave Allen & The Arrows "Theme from Devil's Angels", Danzig "Devil's Angels",
Misfits "Devilock ", Misfits "Demonomania".