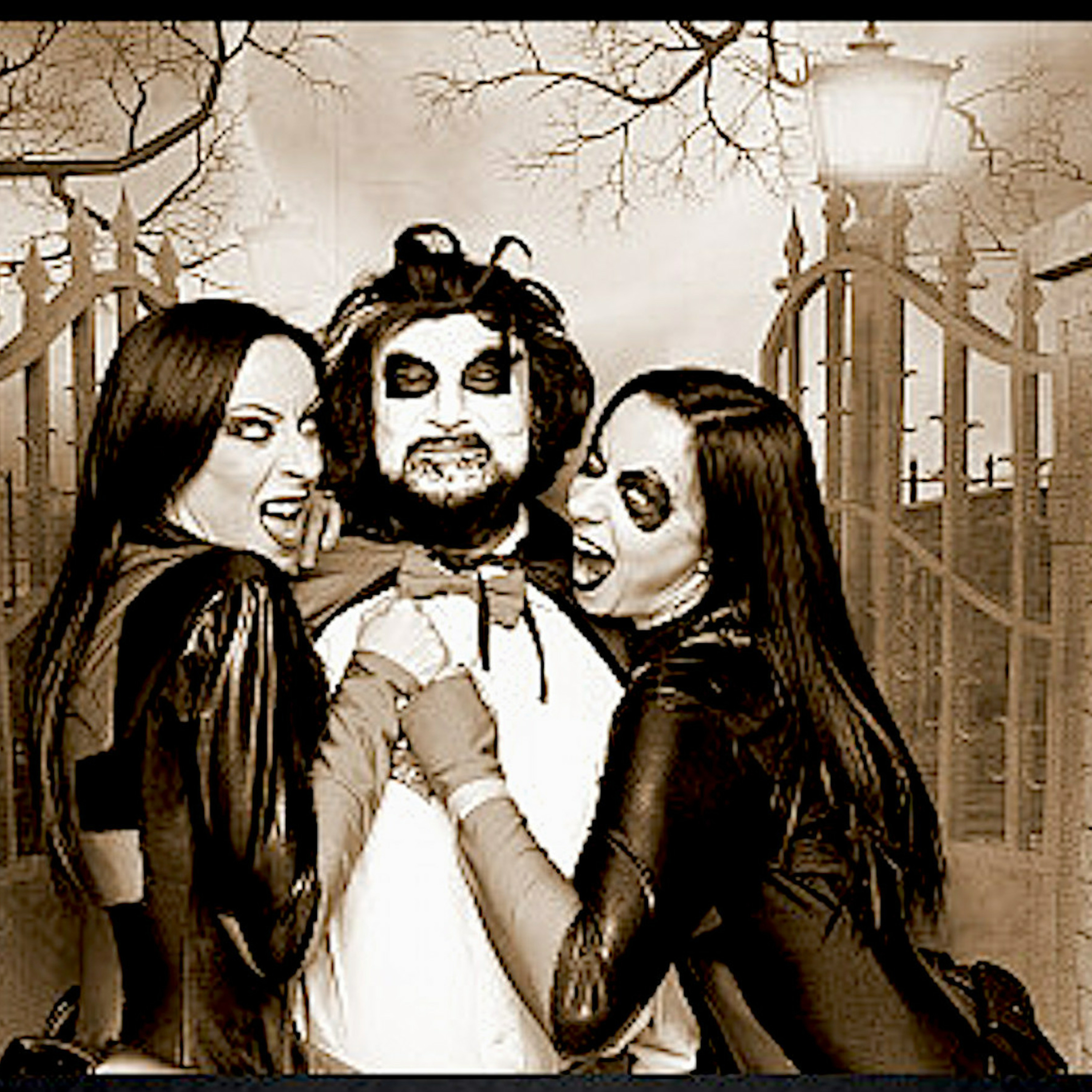 I vant to thank the Soskas for taking some time out of their busy schedule to come down back in Oct. 2014. Here's what we played:
Band Song Album
Twins of Evil theatrical trailer, Monster Magnet "Twin Earth", Doublemint gum commercial
Slayer "Gemini", Dead Hooker in a Trunk trailer, Titan Go-Kings "Kouketsuatsu Girl ",
Babymetal "Babymetal Death", Horrorpops "Psychobitches Outta Hell", Zacherly "Hurry Bury Baby",
American Mary trailer, Stonewall "Bloody Mary", Cursed "Bloody Mary",
Carcass "316 L Grade Surgical Steel", See No Evil 2 trailer, Danzig "Trouble",
The Horrors "Jack the Ripper", Simon & Hecubus "Evil", Evil Army "Sgt. Says Kill",
Evil Mothers "The Readyset Die (Vodka Satanic mix)", Francois de Roubaix "Daughters of Darkness",
The Rotted "The Howling", Ronald Stein "Spider Baby", Count Floyd "Dr. Tongue's House of Cats",
Dismember "The Hills Have Eyes", The 5 Blobs "The Blob".