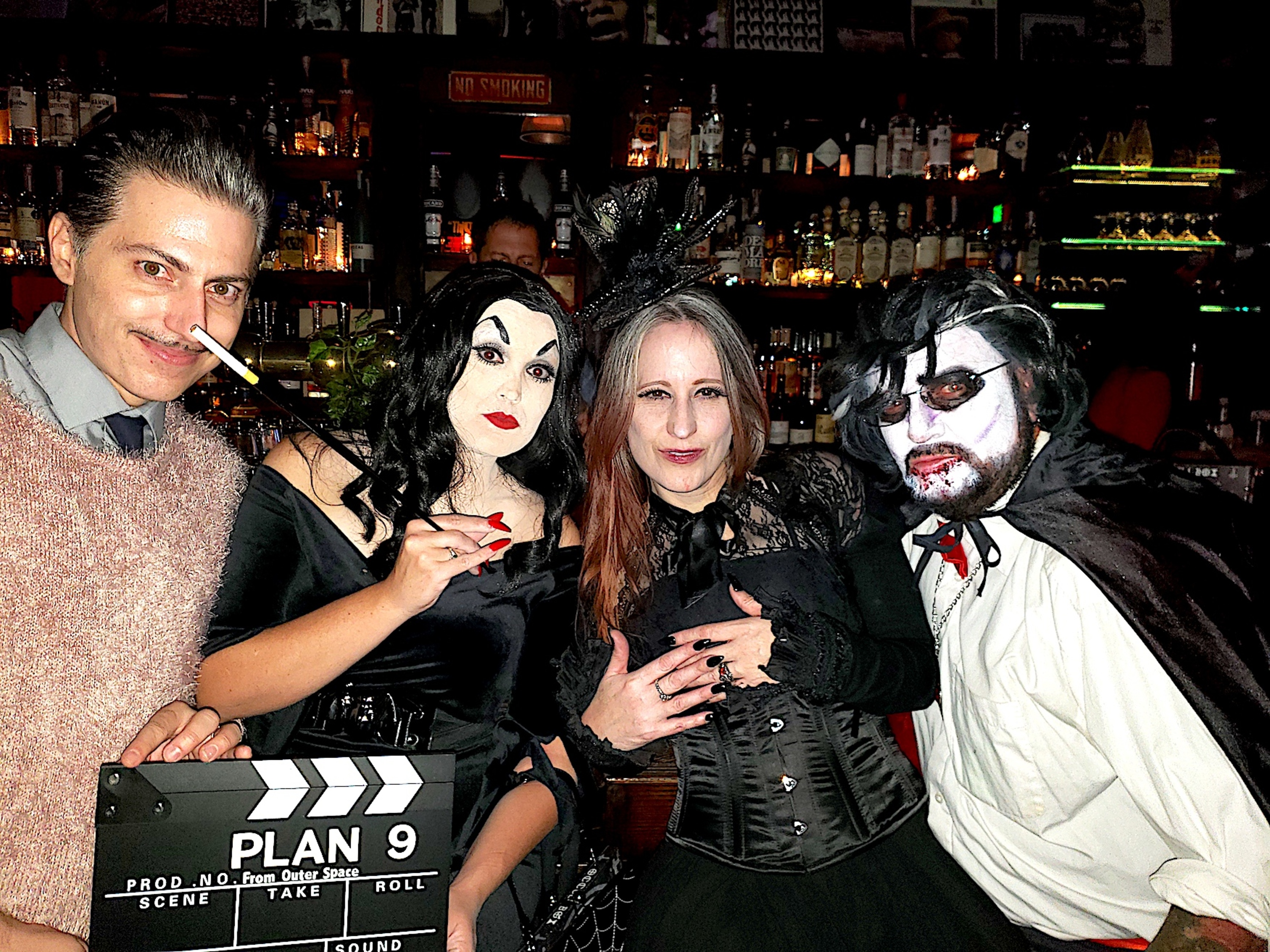 I vant to thank the Contessa for talking about our kick ass Halloween season this year. Here's what we played:
Broom Hilda "A Cup of Tea", Huntress "Snow Witch", High On Fire "The Witch and the Christ",
Broom Hilda "Mirror Mirror 1", Nebula "Witching Hour", Angel Witch "Witching Hour",
Band-Maid "輪廻(re-incarnation)", Broom Hilda "A Cup of Arsenic",
Devil's Witches "Mountain of the Devil's Witch", Candlemass "Witches", Broom Hilda "Witch Laugh",

Lair of the Minotaur "Blood From the Witch's Vein", Behold! the Monolith! "Witch Hunt Supreme",
Broom Hilda "Halloween Witch", Castle "Be My Ghost", Black Tusk "Ghosts Roam",
Little Rascals "Hide and Shriek", Cathedral "Resisting The Ghost", Dethklok "Ghostqueen",

Scooby-Doo! "Ghost Chase in Magic Room", Below "Ghost of a Shepherd", Red Fang "I Am a Ghost",
Albatross Overdrive "Ghost Ride", Haunted Mansion "Grim Grinning Ghosts",
Christopher Lee "Ghostriders In The Sky", Ghost "Monstrance Clock", 45 Grave "Riboflavin".