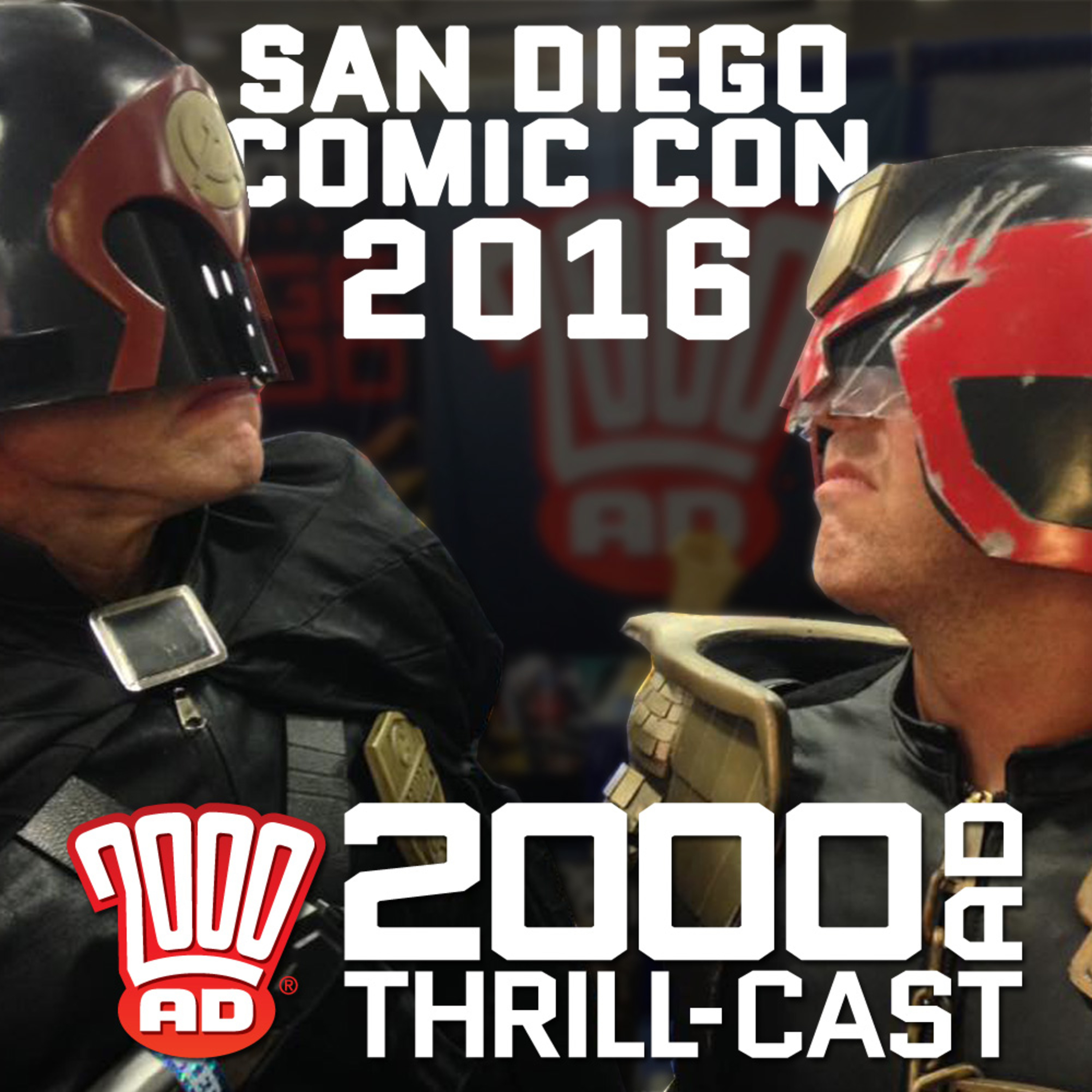 Join Molch-R, K-T Rex, and Robo-Jools for all the 2000 AD fun at San Diego Comic Con.
Apologies for the sound quality on Molch-R's mic but, let's face it, it's the droids you're interested in - and we have Rob Williams (writer, Judge Dredd: Titan), Lee Garbett (artist, Loki), and Chris Burnham (artist, Batman) giving their views on the influence of 2000 AD and their work for it.
Plus we talk to Gregory from 3A Toys about their special SDCC reveal and what they have coming up for Squaxx Dek Thargo!
The 2000 AD Thrill-Cast is the award-winning podcast that takes you behind-the-scenes at the Galaxy's Greatest Comic! As well as interviewing top creators and famous fans, publicity droid Molch-R brings you announcements, competitions, and much more! You can subscribe to the Thrill-Cast on iTunes or listen now at www.2000ADonline.com/podcast