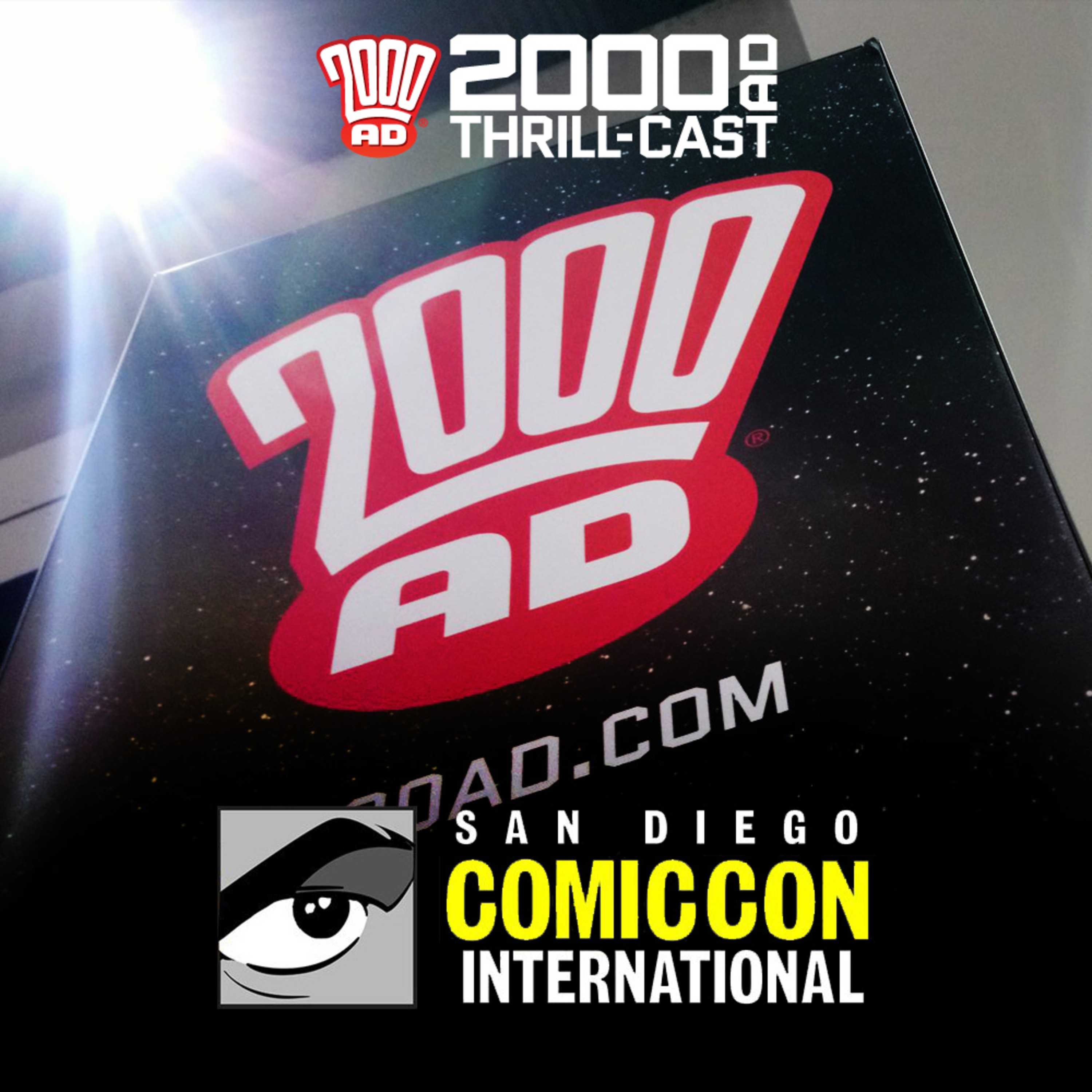 San Diego Comic Con got a much-needed injection of Thrill-power as 2000 AD landed with a booth stuffed with ghafflebette delights! Over the coming weeks we'll be bringing you some of the highlights of the show, as well as all four of our panels - featuring expert opinions on 2000 AD, the Treasury of British Comics, and Judge Dredd. Plus, don;t miss our special chat with the legend himself, Simon Bisley!
This week, we speak to Judge Dredd: The Feels artist Babs Tarr and cover artist Lisa Wood about the 2000 AD Sci-Fi Special and what it's like to work for Tharg for the first time.
And then it's off to our first panel - the 2000 AD Thrill-Hour! with special guests Rogue Trooper co-creator Dave Gibbons, Tyranny Rex creative team Liana Kangas and Katy Rex, journalists Graeme McMillan and Jimmy Aquino and a brief appearance by writer Paul Cornell! We chat Sci-Fi Special, 2000 AD in America, and the Rogue Trooper movie news, plus there's a special announcement about the Mega-City One TV series!
The 2000 AD Thrill-Cast is the award-winning podcast that takes you behind-the-scenes at the Galaxy's Greatest Comic! As well as interviewing top creators and famous fans, we bring you announcements, competitions, and much more! You can subscribe to the Thrill-Cast on iTunes or on the podcast app of your choice, or you can listen now at www.2000ADonline.com/podcast