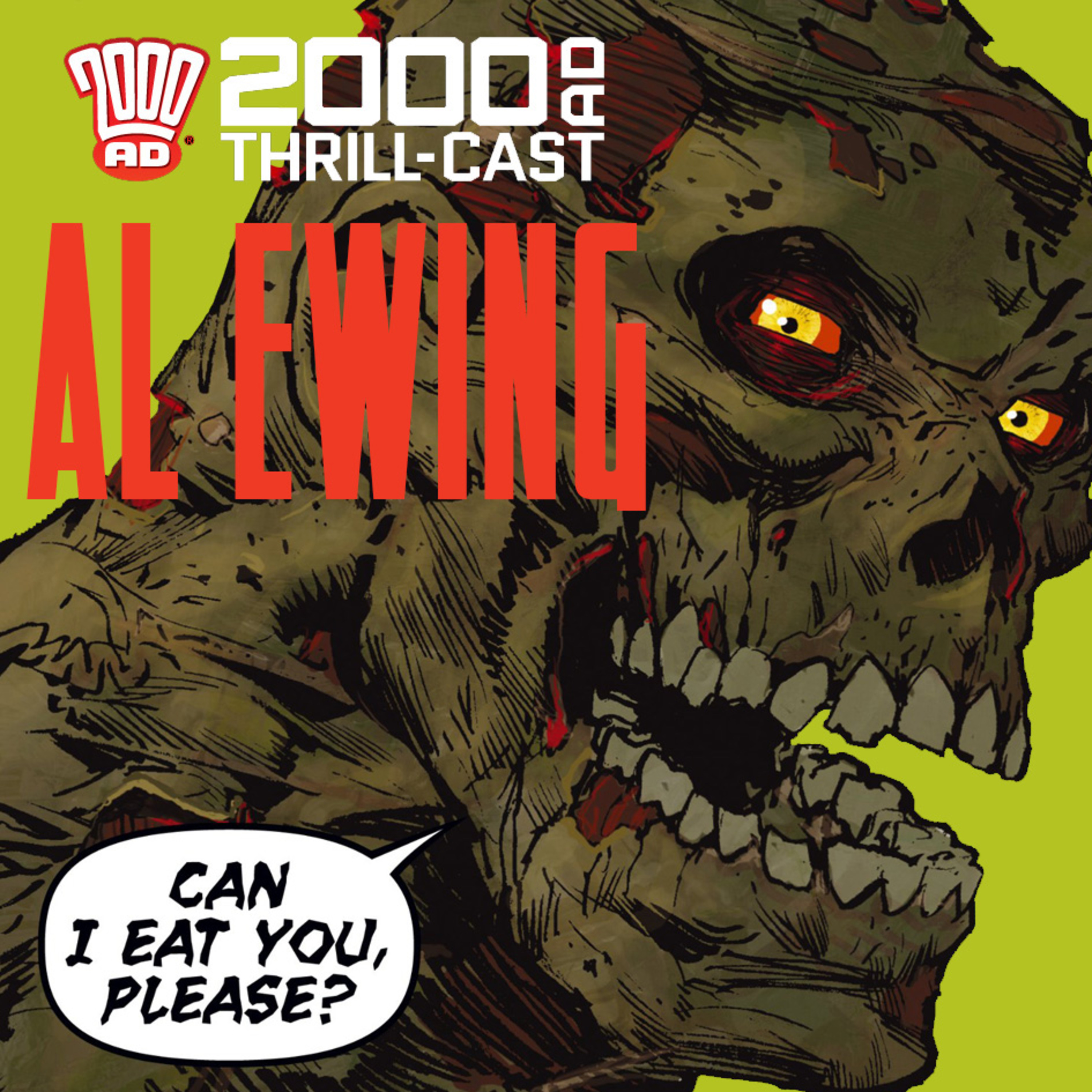 He's the mad genius behind Zombo, Damnation Station, and the Zaucer of Zilk - and now he's in the pub, talking to the 2000 AD Thrill-Cast!
Bringing a unique new voice to 2000 AD, his vivid imagination and dark humour-tinged stories quickly established him as one of 2000 AD's most popular writers and a regular on Judge Dredd, where he worked with Si Spurrier and Rob Williams on the hugely successful Judge Dredd crossover epic, Trifecta.
With his on-going success with Marvel Comics, Ewing sits down with Molch-R to discuss his beginnings as a writer, his preferred version of 'The Marvel Method', his thoughts on continuity, and whether he's coming back to the Galaxy's Greatest Comic.
The 2000 AD Thrill-Cast is the award-winning podcast that takes you behind-the-scenes at the Galaxy's Greatest Comic! As well as interviewing top creators and famous fans, we bring you announcements, competitions, and much more! You can subscribe to the Thrill-Cast on iTunes or on the podcast app of your choice, or you can listen now at 2000AD.com/podcast