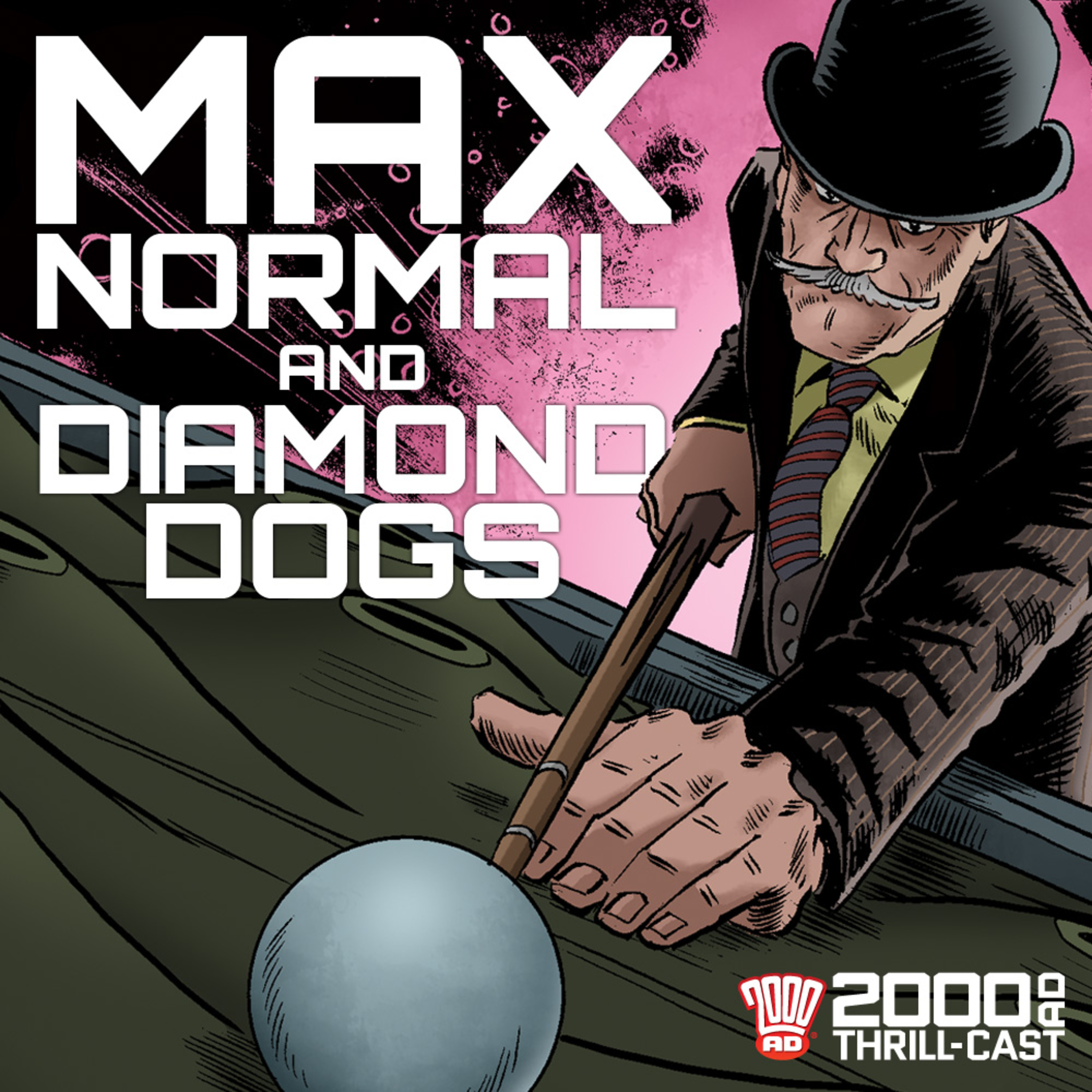 Writers James Peaty and Guy Adams join host Molch-R on our official podcast to chat about their forthcoming series for the world(s) of 2000 AD!
Max Normal will be a familiar face for any die-hard Dredd fan. 'The Pinstripe Freak' is a Shuggy-playing, slang-laying cat-about-town who's acted as Judge Dredd's slinkiest snitch since 1977. He's set to return, courtesy of Adams and artist Dan Cornwell, in a new series this year and Adams reveals his thoughts on getting the voice right for one of Wagner and Grant's maddest characters and how the episodic nature of 2000 AD strips has affected his writing style.
Peaty's Skip Tracer is now in its third series and he chats about how the strip came to be before discussing his new up-coming series for the Judge Dredd Megazine - Diamond Dogs. Drawn by Warren Pleece, this new series will see Peaty dive into the Britain of Judge Dredd's world and he talks about playing in this less well-defined world and his attitude towards creating new on-going series for 2000 AD.
The 2000 AD Thrill-Cast is the award-winning podcast that takes you behind-the-scenes at the Galaxy's Greatest Comic! As well as interviewing top creators and famous fans, we bring you announcements, competitions, and much more! You can subscribe to the Thrill-Cast on your favourite podcast app, or you can listen now at 2000AD.com/podcast