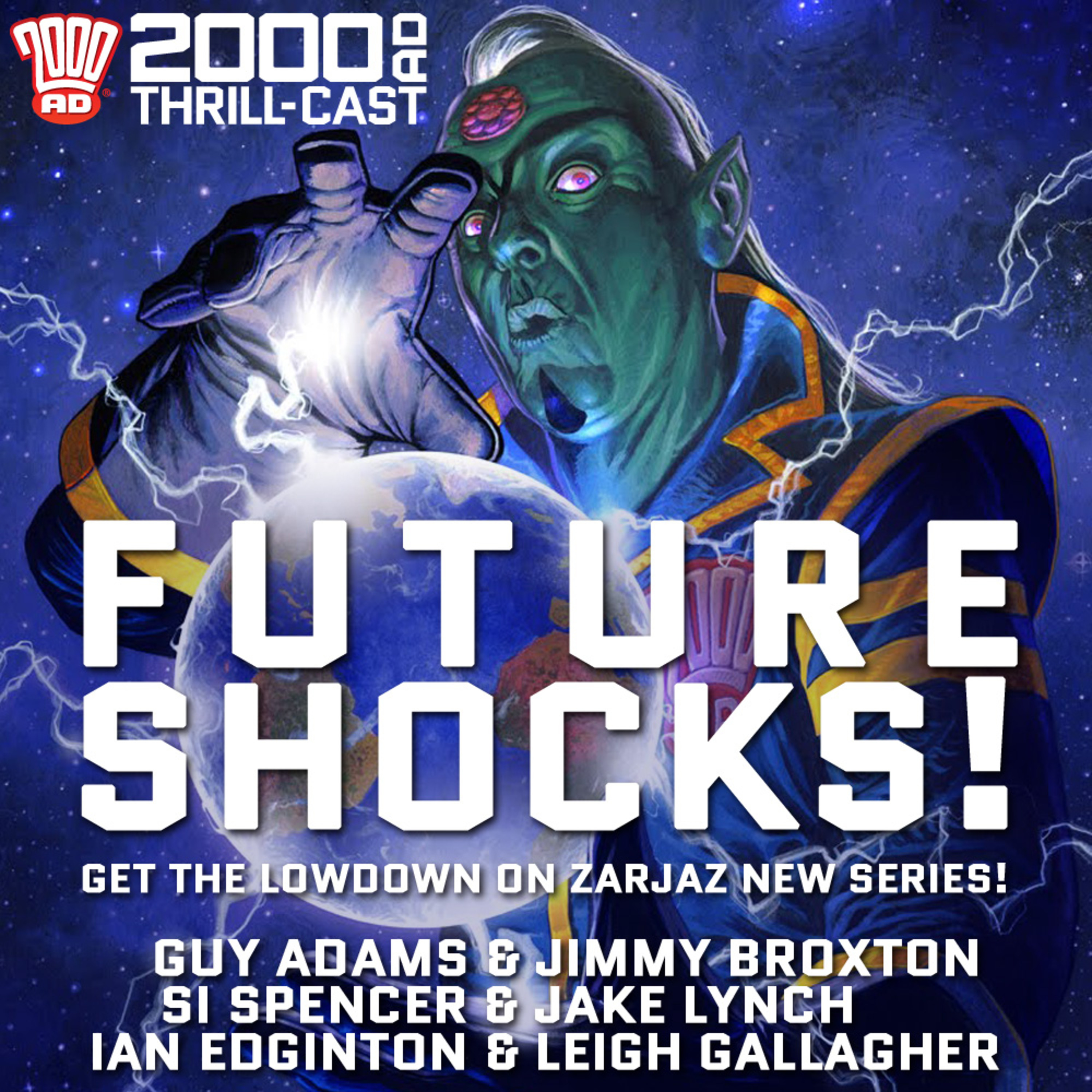 Get the lowdown from the official 2000 AD podcast on THREE brand new Thrills heading your way as the Galaxy's Greatest Comic zooms out of Prog 2000 and into the future!
Guy Adams and Jimmy Broxton discuss HOPE, their fresh 1940s-noir-meets-Dennis-Wheatley series.
Si Spencer and Jake Lynch talk HAVN, the new story for the Judge Dredd Megazine that explores a so-called "perfect society" in Scandinavia in the world of Judge Dredd.
And Ian Edginton and Leigh Gallagher chat about giving JRR Tolkein a good kicking with KINGMAKER, which merges fantasy tropes with a dose of old school SF.
The 2000 AD Thrill-Cast is the award-winning podcast that takes you behind-the-scenes at the Galaxy's Greatest Comic! As well as interviewing top creators and famous fans, publicity droid Molch-R brings you announcements, competitions, and much more! You can subscribe to the Thrill-Cast on iTunes or listen now at www.2000ADonline.com/podcast