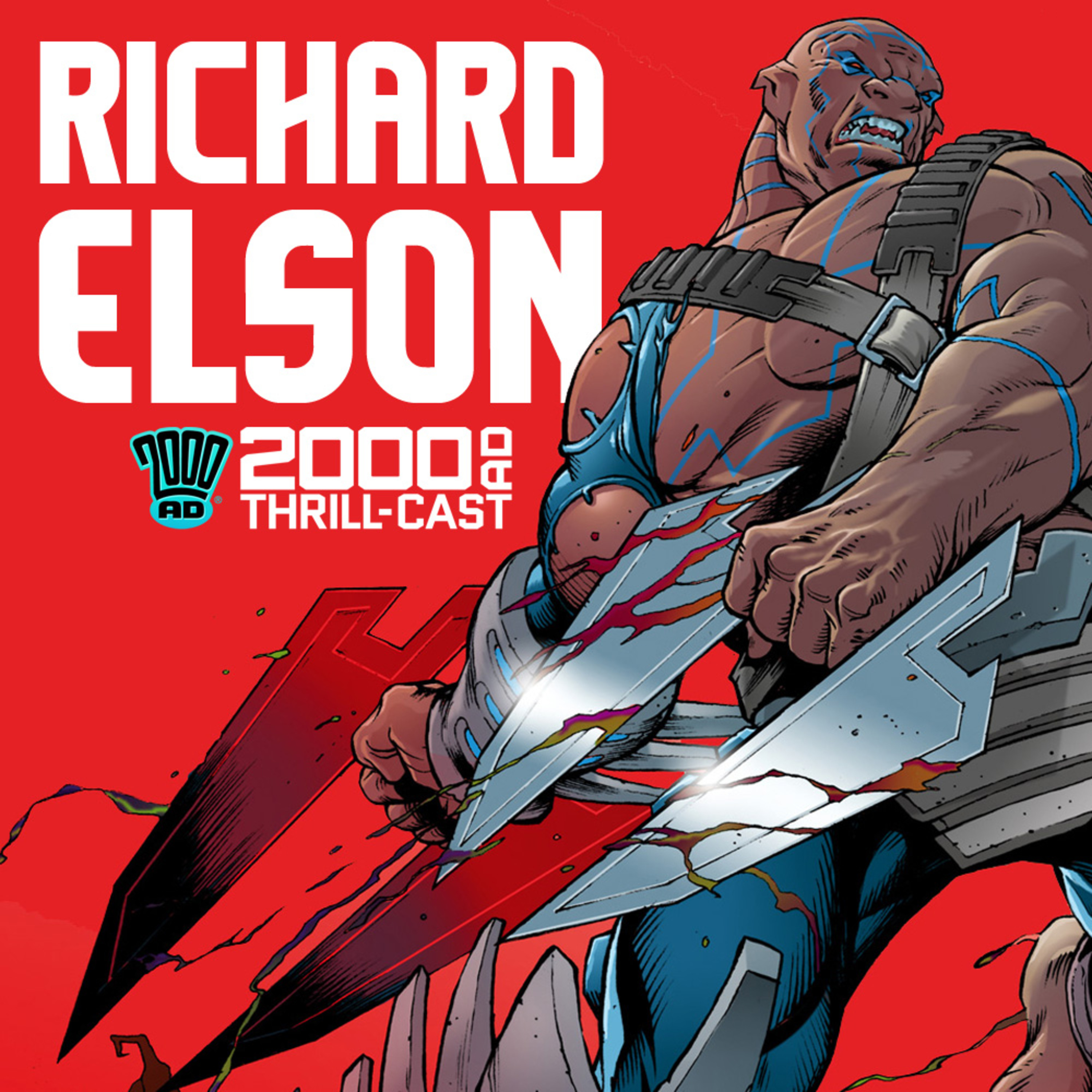 From blue hedgehogs battling against Dr. Robotnik to genetically-engineered dog soldiers fighting giant insects in a post apocalyptic future, Richard Elson is one of British comics' unsung names.
Whether it's his fan-lauded work on Sonic the Hedgehog comic or his art on the critically-acclaimed Kingdom with Dan Abnett, Elson has been a mainstay of the industry.
He talks extensively to Thrill-Cast host Molch-R about the challenges and setbacks he's faced along the way, along with his constant need to reinvent his working methods.
The 2000 AD Thrill-Cast is the award-winning podcast that takes you behind-the-scenes at the Galaxy's Greatest Comic! As well as interviewing top creators and famous fans, we bring you announcements, competitions, and much more! You can subscribe to the Thrill-Cast on your favourite podcast app, iTunes and Spotify, or you can listen now at 2000AD.com/podcast