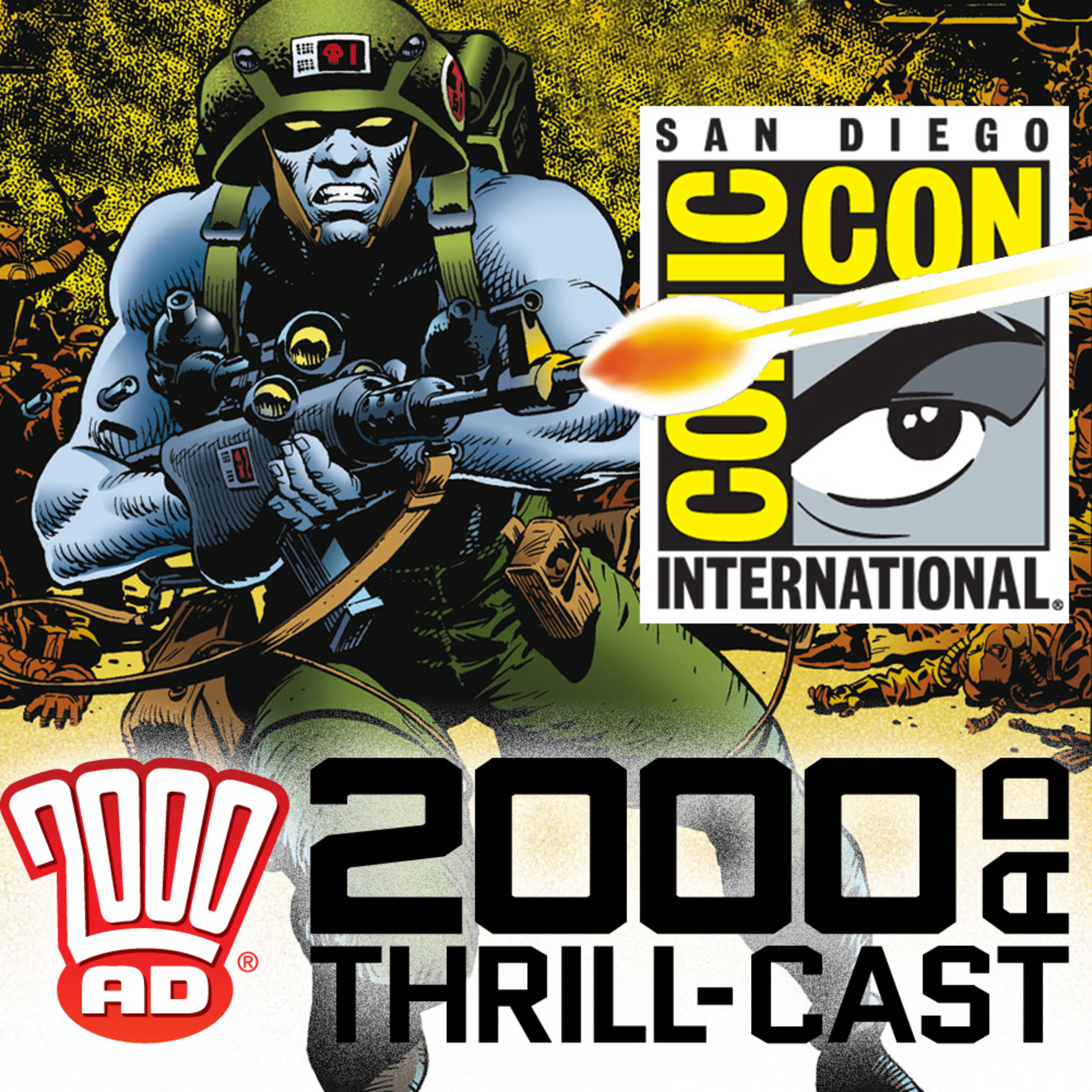 It may be the greatest show on show but San Diego Comic Con got a Thrill-powered boost as 2000 AD landed for a special panel!
Host Molch-R is joined by Dave Gibbons (Rogue Trooper, Watchmen), Mark Stern (executive producer on Judge Dredd: Mega-City One), Bobby McGill (Rebellion's games marketing team), and Emily Zeinner (new 2000 AD cover artist) for 50 minutes of chat about what's in store for fans of the Galaxy's Greatest Comic!
Please note: this panel was recorded using hand-held microphones in front of a live audience so sound quality may be variable.