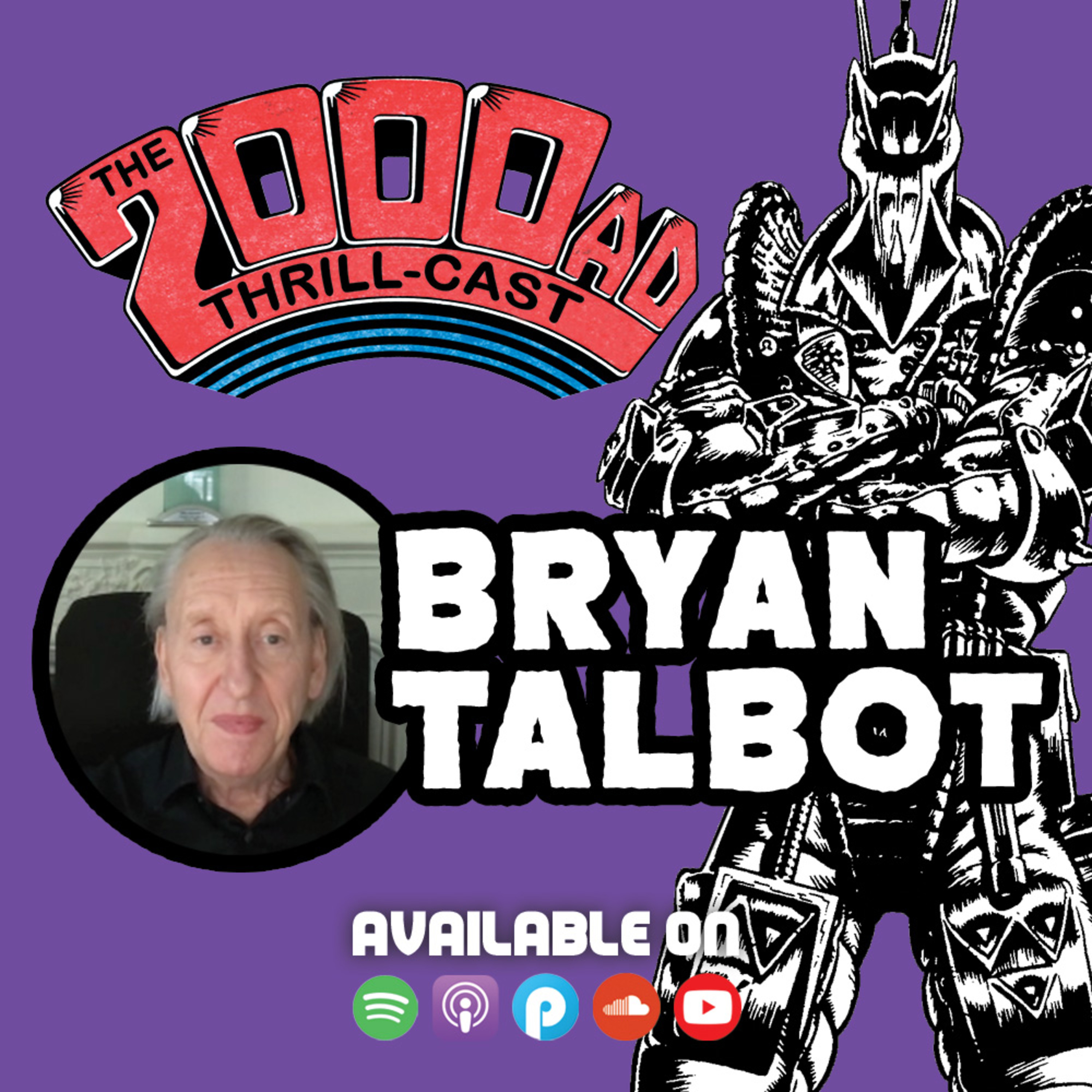 Welcome to the twenty-fifth of The Lockdown Tapes as The 2000 AD Thrill-Cast continues to broadcast the joys of Thrill-power during the COVID-19 pandemic! Got a theme or interview you'd like to hear? Let us know at thrillcast@2000AD.com
From his beginnings in the underground comics scene of the 1970s to his original graphic novels of the last 15 years, Bryan Talbot's career has been a singular one. His groundbreaking series The Adventures of Luther Arkwright has not only been cited as helping create the 'steampunk' subgenre but was collected as one of the earliest examples of the 'graphic novel'. His time at 2000 AD saw him apply the series' steampunk trappings to Pat Mills and Kevin O'Neill's Nemesis the Warlock, as well as Judge Dredd, and he then went on to success in American comics on series such as Sandman. The Thrill-Cast chats at length to Bryan about his life and work, his influences, and how he has become internationally recognised as one of the key creators in British comics, with award-winning books such as The Tale of One Bad Rat, Alice in Sunderland, and Grandville.
The Thrill-Cast is increasing its broadcasts during this difficult time, so make sure you're keeping yourselves and your loved ones safe – and stay tuned for more from the Galaxy's Greatest Podcast!
The 2000 AD Thrill-Cast is the award-winning podcast that takes you behind-the-scenes at the Galaxy's Greatest Comic! As well as interviewing top creators and famous fans, we bring you announcements, competitions, and much more! You can subscribe to the Thrill-Cast on your favourite podcast app, iTunes and Spotify, you can listen now at 2000AD.com/podcast or you can watch at youtube.com/2000ADonline