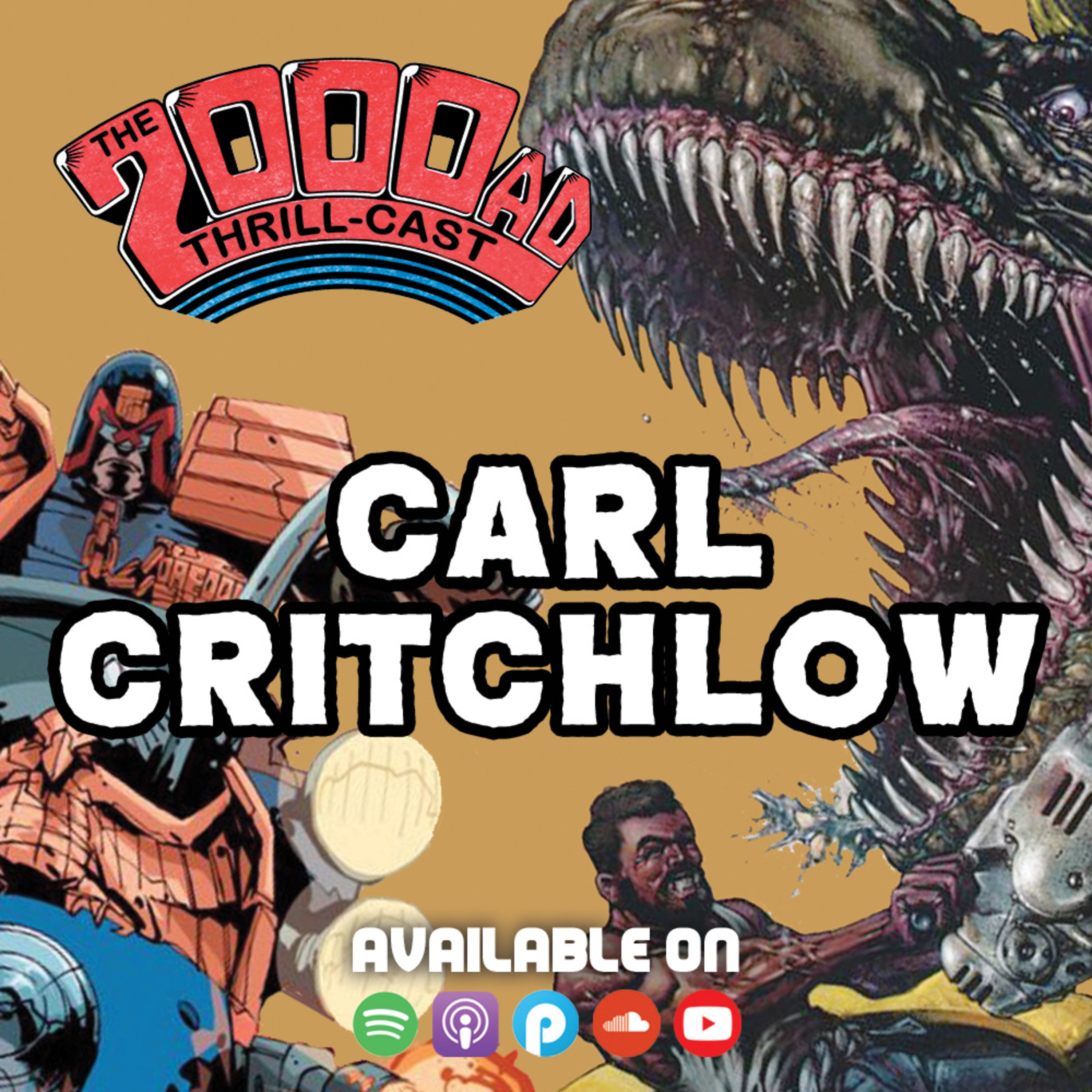 Welcome to the ninth of The Lockdown Tapes as The 2000 AD Thrill-Cast continues to broadcast the joys of Thrill-power during the COVID-19 pandemic! Got a theme or interview you'd like to hear? Let us know at thrillcast@2000AD.com
Carl Critchlow returns to 2000 AD this month for a new Judge Dredd story and Thrill-Cast host Molch-R gets him on the blower to discuss his fascinating career, from creating satirical brute Thrud the Barbarian for Games Workshop's White Dwarf to his fully-painted art at 2000 AD, from his work for Magic the Gathering to reinventing his style from the ground up.
The Thrill-Cast is increasing its broadcasts during this difficult time, so make sure you're keeping yourselves and your loved ones safe - and stay tuned for more from the Galaxy's Greatest Podcast!
The 2000 AD Thrill-Cast is the award-winning podcast that takes you behind-the-scenes at the Galaxy's Greatest Comic! As well as interviewing top creators and famous fans, we bring you announcements, competitions, and much more! You can subscribe to the Thrill-Cast on your favourite podcast app, iTunes and Spotify, you can listen now at 2000AD.com/podcast or you can watch at youtube.com/2000ADonline