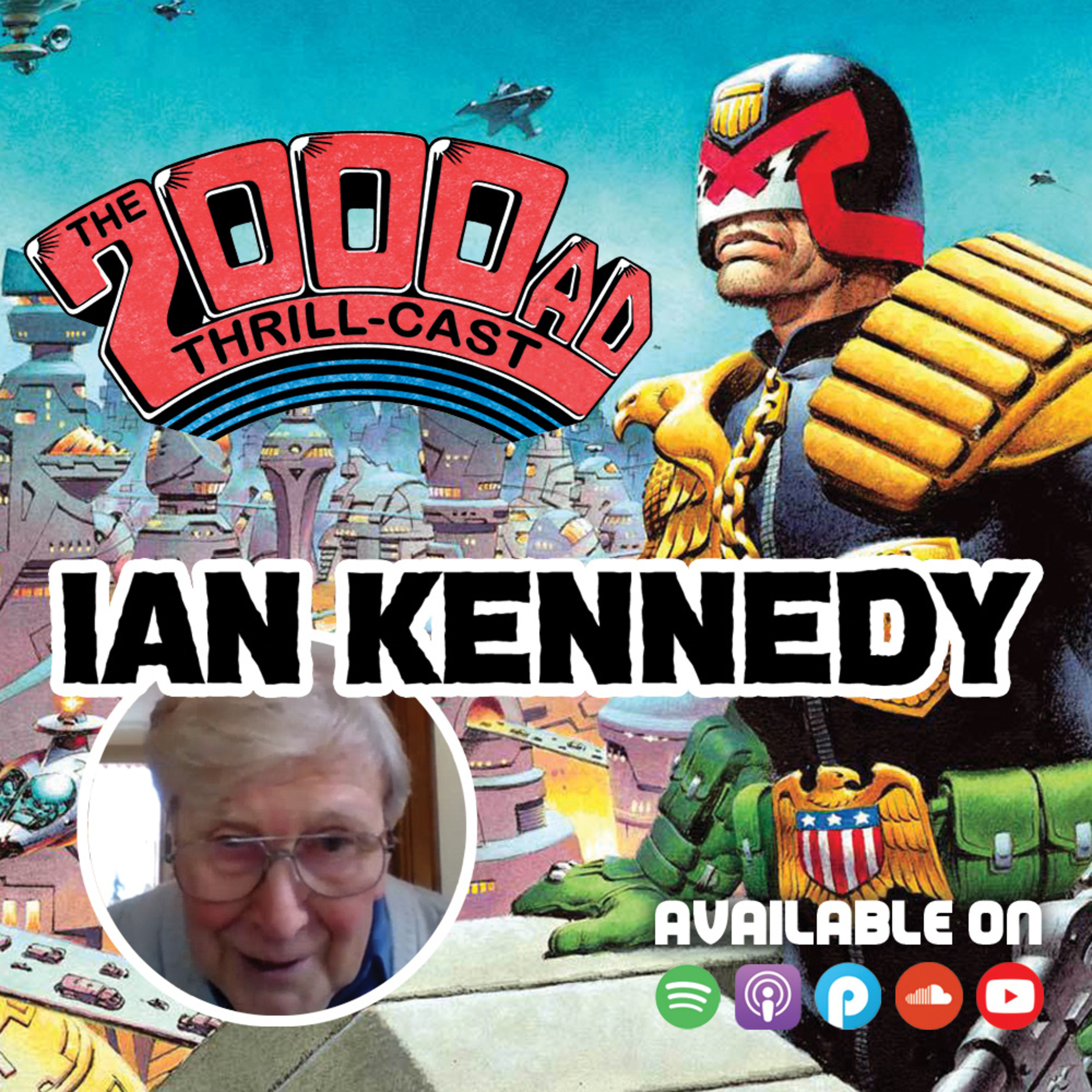 Welcome to the seventh of The Lockdown Tapes as The 2000 AD Thrill-Cast continues to broadcast the joys of Thrill-power during the COVID-19 pandemic! Got a theme or interview you'd like to hear? Let us know at thrillcast@2000AD.com
Still going strong, artist Ian Kennedy has worked in comic books for more than 70 years. From his early days as an apprentice at DC Thomson in his native Dundee to his life-long love of aircraft, from more than 1,600 covers for the classic war comic Commando to fighting amongst the stars in Dan Dare, the story of Ian's remarkable career across the golden age of comics and into the 21st Century is a compelling and fascinating one. The Thrill-Cast chats to this veteran artist about his art, his influences, and his thoughts on three quarters of a century of working in comics.
The Thrill-Cast is increasing its broadcasts during this difficult time, so make sure you're keeping yourselves and your loved ones safe - and stay tuned for more from the Galaxy's Greatest Podcast!
The 2000 AD Thrill-Cast is the award-winning podcast that takes you behind-the-scenes at the Galaxy's Greatest Comic! As well as interviewing top creators and famous fans, we bring you announcements, competitions, and much more! You can subscribe to the Thrill-Cast on your favourite podcast app, iTunes and Spotify, you can listen now at 2000AD.com/podcast or you can watch at youtube.com/2000ADonline