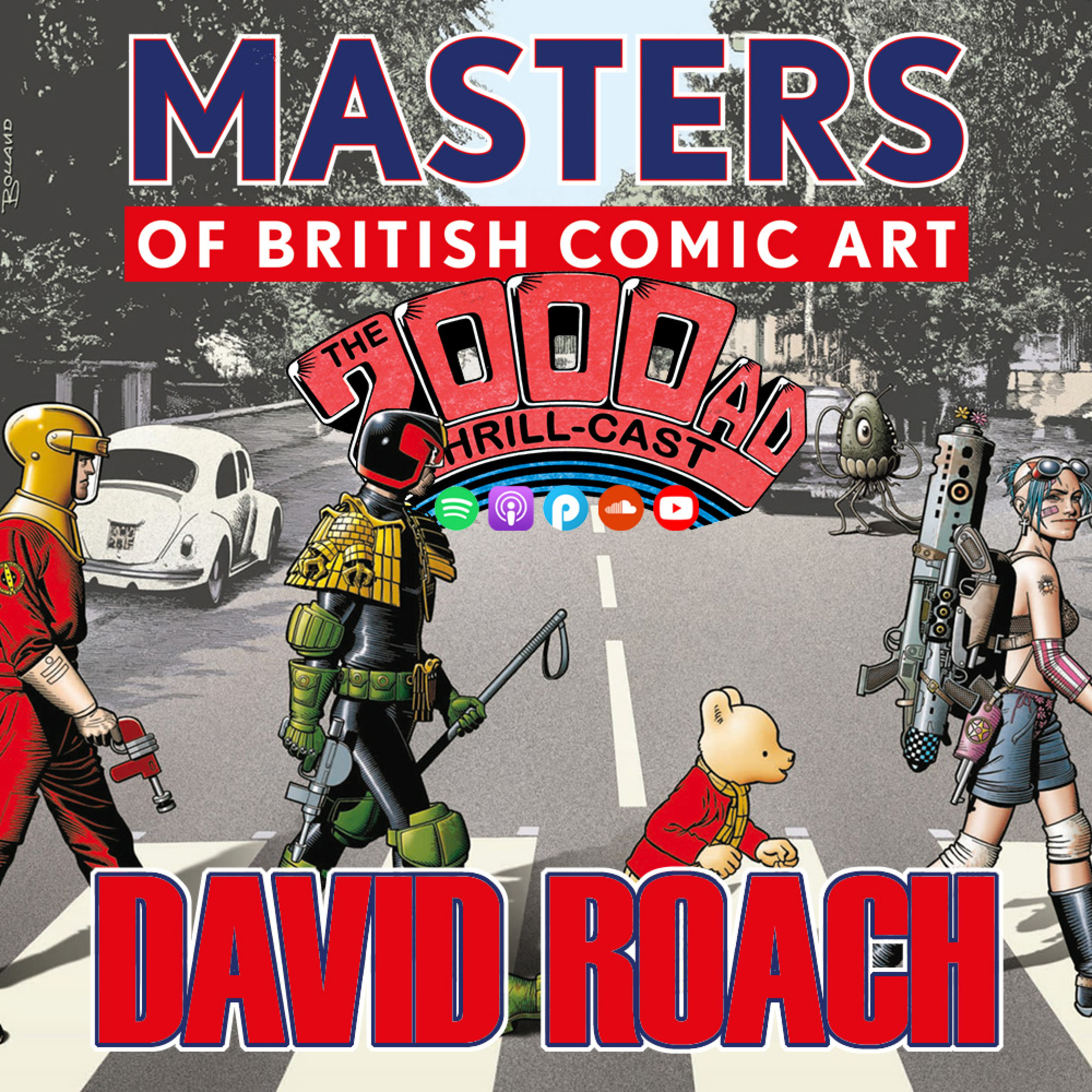 Welcome to the fifth of The Lockdown Tapes as The 2000 AD Thrill-Cast continues to broadcast the joys of Thrill-power during the COVID-19 pandemic! Got a theme or interview you'd like to hear? Let us know at thrillcast@2000AD.com
Masters of British Comic Art is a sumptuous, entertaining, educational, and definitive journey through the history of British comics, with and the artists - recognised and forgotten - who have defined the industry. On this episode, Molch-R talks to artist and writer David Roach, the author behind this painstakingly-researched compendium and the history of British comics, the industry's influence on global culture, forgotten artists who deserve to be remembered, his mission to catalogue every comic and his own career drawing for 2000 AD, Doctor Who, Batman, and many more classic characters.
Masters of British Comic Art is out now, order your copy at https://treasuryofbritishcomics.com/catalogue//SOL331
The Thrill-Cast is increasing its broadcasts during this difficult time, so make sure you're keeping yourselves and your loved ones safe - and stay tuned for more from the Galaxy's Greatest Podcast!
The 2000 AD Thrill-Cast is the award-winning podcast that takes you behind-the-scenes at the Galaxy's Greatest Comic! As well as interviewing top creators and famous fans, we bring you announcements, competitions, and much more! You can subscribe to the Thrill-Cast on your favourite podcast app, iTunes and Spotify, you can listen now at 2000AD.com/podcast or you can watch at youtube.com/2000ADonline