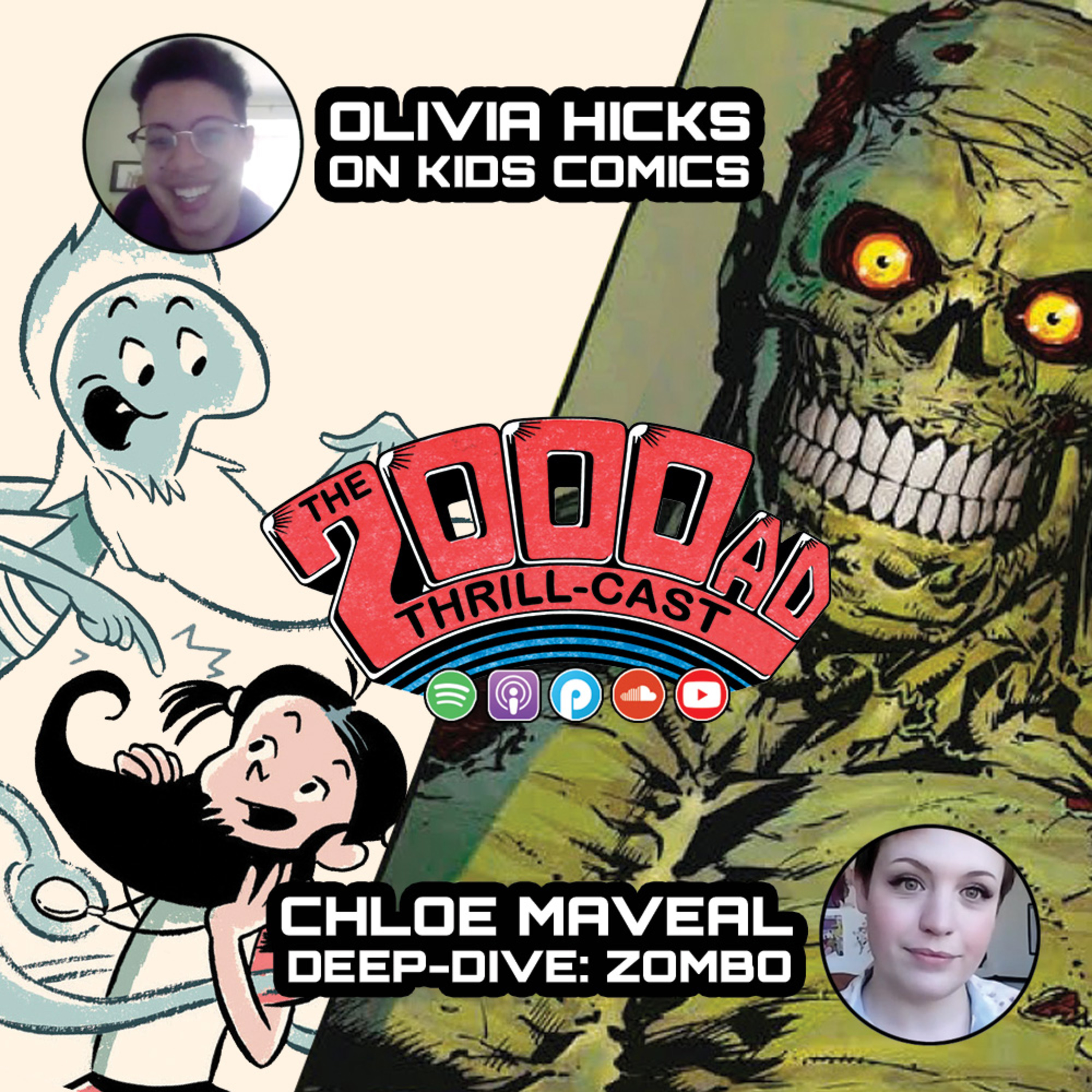 Welcome to the eighth of The Lockdown Tapes as The 2000 AD Thrill-Cast continues to broadcast the joys of Thrill-power during the COVID-19 pandemic! Got a theme or interview you'd like to hear? Let us know at thrillcast@2000AD.com
With the Cor!! Buster Special out now, we talk to 'Daisy Jones' Locket' writer and comics scholar Olivia Hicks about writing comics for kids, the storytelling conventions that have endured, and why funny comics are needed more than ever.
We're then joined by comics journalist Chloe Maveal to do a deep-dive into Al Ewing and Henry Flint's 'Zombo', the weaponised gentleman zombie - is it as uncategorisable as it seems? Is a fictional President Trump still funny? And what is the secret hiding in Zombo's pants?
The Thrill-Cast is increasing its broadcasts during this difficult time, so make sure you're keeping yourselves and your loved ones safe - and stay tuned for more from the Galaxy's Greatest Podcast!
The 2000 AD Thrill-Cast is the award-winning podcast that takes you behind-the-scenes at the Galaxy's Greatest Comic! As well as interviewing top creators and famous fans, we bring you announcements, competitions, and much more! You can subscribe to the Thrill-Cast on your favourite podcast app, iTunes and Spotify, you can listen now at 2000AD.com/podcast or you can watch at youtube.com/2000ADonline