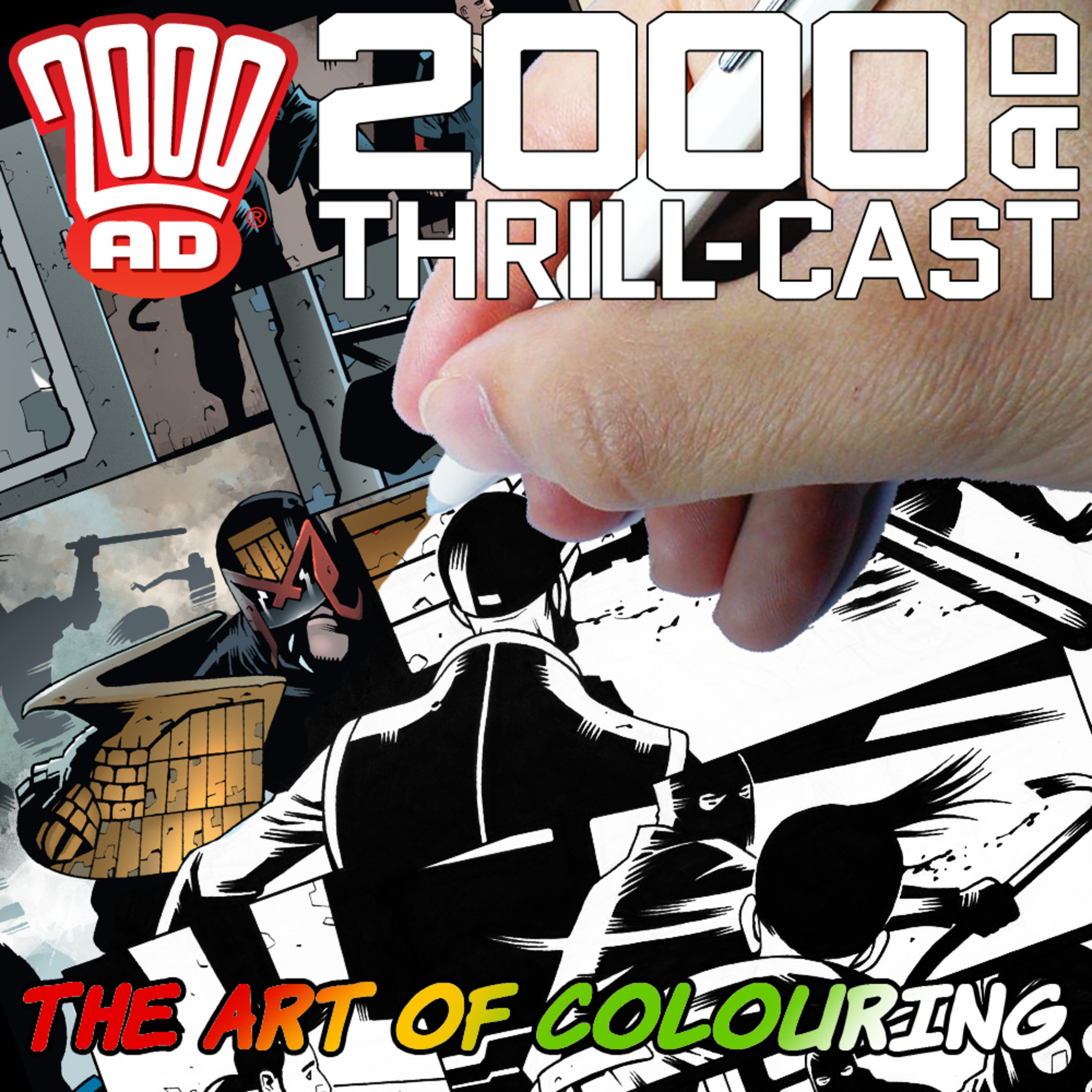 Colour has never been more central to comic books than it is now, though most colourists remain relatively unknown. On this episode of the Galaxy's Greatest Podcast we talk to two of 2000 AD's longest-serving colourists - Gary Caldwell and Chris Blythe.
Gary's biggest body of work for 2000 AD was on Nikolai Dante while Chris is an award-nominated colourist who regularly works on Judge Dredd as well as many other series.
They chat to host Molch-R about the process behind colouring comics, the tricks of the trade that they use that many readers may not even notice, and what it's like to work with such a wide range of artistic styles.
The 2000 AD Thrill-Cast is the award-winning podcast that takes you behind-the-scenes at the Galaxy's Greatest Comic! As well as interviewing top creators and famous fans, we bring you announcements, competitions, and much more! You can subscribe to the Thrill-Cast on iTunes or listen now at www.2000ADonline.com/podcast