If you follow us on instagram (@brownble), you probably saw a photo I posted last Sunday explaining why I had been a bit MIA. On the outside I was at the Mad Cool Music Festival in Madrid, but on the inside, I was in a much deeper and cooler place, where lots of magical things happened as we spent three days listening to music and taking it all in. It was so special that I just had to share it in today's episode which won't have our traditional written version, but which you can enjoy in full by hitting that play button above or listening on your favorite device via iTunes or Stitcher.
Although I'll be sharing lots of personal stories from these last three days and why music and concerts are such a big part of who we are, this episode is much more than just about the music. We'll be talking about the festival and the bands we saw and of course the amazing vegan food we had, but we'll also talk about the things that connect us all, what happens when 80,000 strangers are together with one shared love that links us together, why I've reached another level of zen and why Carlos is basically Yoda in a human suit (ok, Yoda in a hunky human suit). We'll also talk about the meaning of the word vegan, how the chorizo man turned into the vegan man this year, and how the world is slowly shifting to something new. We discuss community, Eddie Vedder's love song to the Chicago Cubs and so much more. I promise it all comes together in spite of this seeming like the craziest episode we've ever done. It's actually quite a simple one, and it's all about how music is my life, and one of those things that brings us all together.
As promised, here are some photos from the festival to go with all the stories you'll hear about in today's show! Remember to listen in by hitting play above, or by listening via iTunes or Stitcher!
The Mad Cool Music Festival:
The awesome lineup:
Eels · Fidlar · Pearl Jam · Kasabian · Real estate · Snow Patrol · Jack White · Arctic Monkeys · Franz Ferdinand · Queens of the Stone Age · Black Rebel Motorcycle club · Nine Inch Nails · Jet · & dozens more!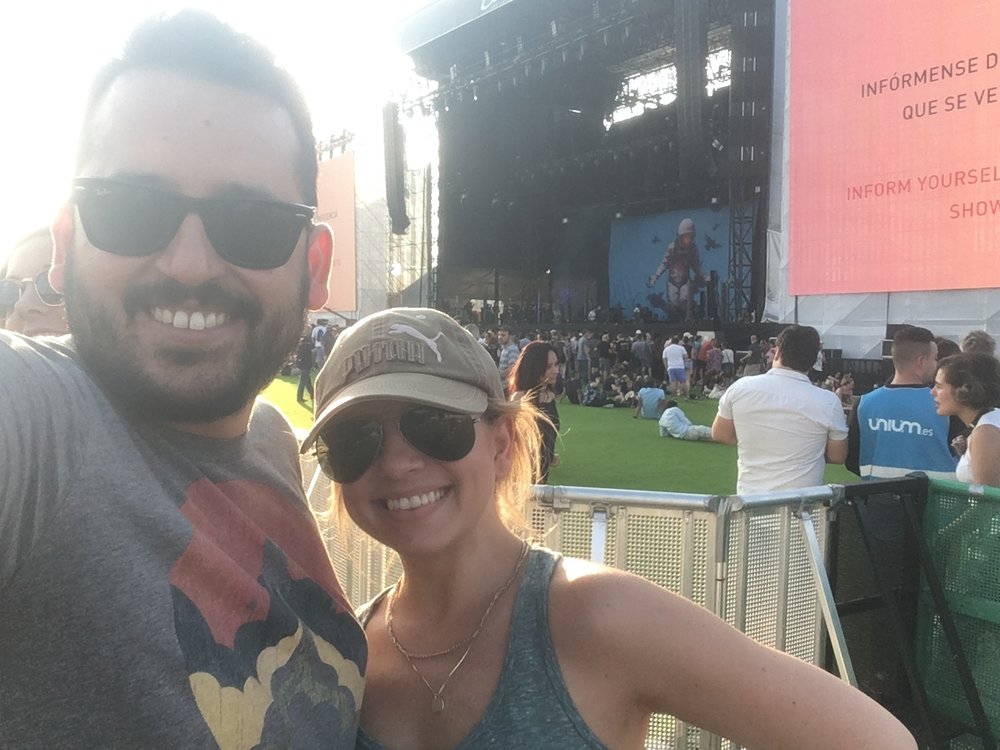 The delicious vegan grub:
Fun stuff and "The Vegan Man":
---
You might also like...