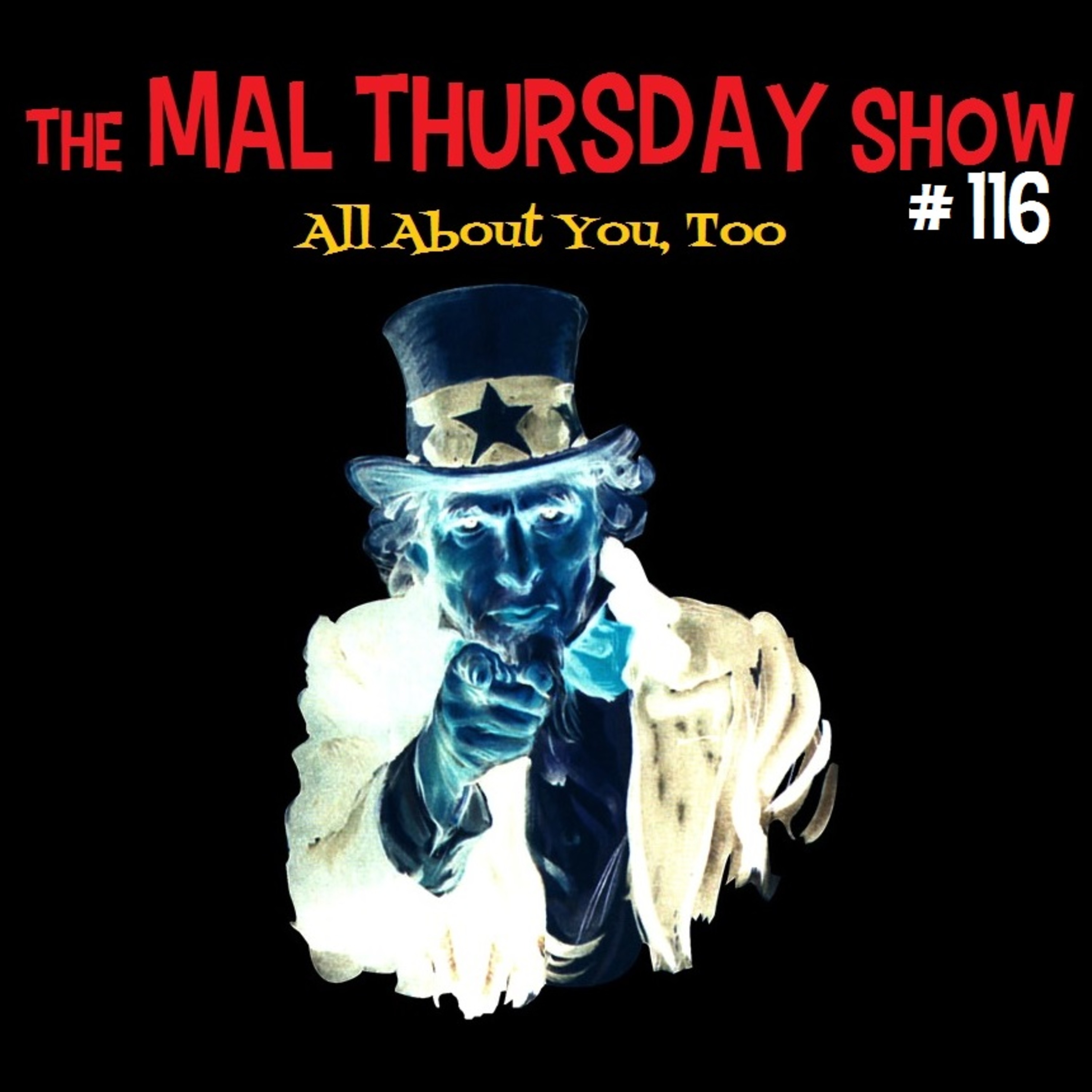 Mal Thursday is back with another two hours of songs with "You" in the title.Originally transmitted 13 June 2017. Presented in Ultrasonic Stereophonic and Living Monophonic Sound.
MC5: Looking at You
THE SEEDS: Satisfy You/Two Fingers Pointing on You
THE CHOCOLATE WATCHBAND: Are You Gonna Be There (At the Love-in)
THE ELECTRIC PRUNES: I Happen to Love You
BOB DYLAN: I Want You
BOOKER T. & THE MGs: I Want You (She's So Heavy)
THE TROGGS: Anyway That You Want Me
THE HOLLIES: Have You Ever Loved Somebody
THE SMALL FACES: You Need Lovin'/Talk to You
RON WOOD: Sure the One You Need
THE ROLLING STONES: If You Can't Rock Me/We Love You (bed)
THE ALLMAN JOYS: You Deserve Each Other
JAMES & BOBBY PURIFY: You Don't Love Me
SAM & DAVE: You Don't Know What You Mean to Me
CARL HALL: You Don't Know Nothing About Love
MUDDY WATERS: I Just Want to Make Love to You
BOBBY DARIN: Irresistable You
CHUCK BERRY: You Can't Catch Me
THEM: Could You, Would You
THE LOVIN' SPOONFUL: You're a Big Boy Now
PETER NOONE: Oh! You Pretty Things
DAVID JONES & THE LOWER THIRD: You've Got a Habit of Leaving Me
THE SHADOWS: See You in Your Drums (bed)
Mal Thursday's Texas Tyme Machine
ZAKARY THAKS: She's Got You
THE ROYAL NONESUCH: You Need Love
THE LAUGHING KIND: I Could Have Showed You the Way
THE MOVING SIDEWALKS: You Make Me Shake
WILLIE NELSON: She's Not fo You
FLOYD CRAMER: You've Lost That Lovin' Feelin' (bed)
LYRES: I'll Make It Up to You
THE CHESTERFIELD KINGS: Help You Ann
THE LEN PRICE 3: I Don't Believe You
THE ROUTES: Make You Hate Me More
HARPER'S BIZZARE: I Love You, Alice B. Toklas
LOVE: You Set the Scene
MANFRED MANN: If You Gotta Go, Go Now
Tune into The Mal Thursday Show every Tuesday at 8 pm UK, and late nights Thursday, Saturday, and Sunday on Golden Radio/Trash Can Radio, London http://trashcanradio.com/trash-can-radio-live-stream; Thursdays 10 pm Eastern on Surf 97.3 FM, streaming at http://flaglerbeachradio.com.; Fridays 7 pm Europe, 6 pm UK, with rebroadcasts Saturday and Sunday on Radio LUX http://radiolux.es.