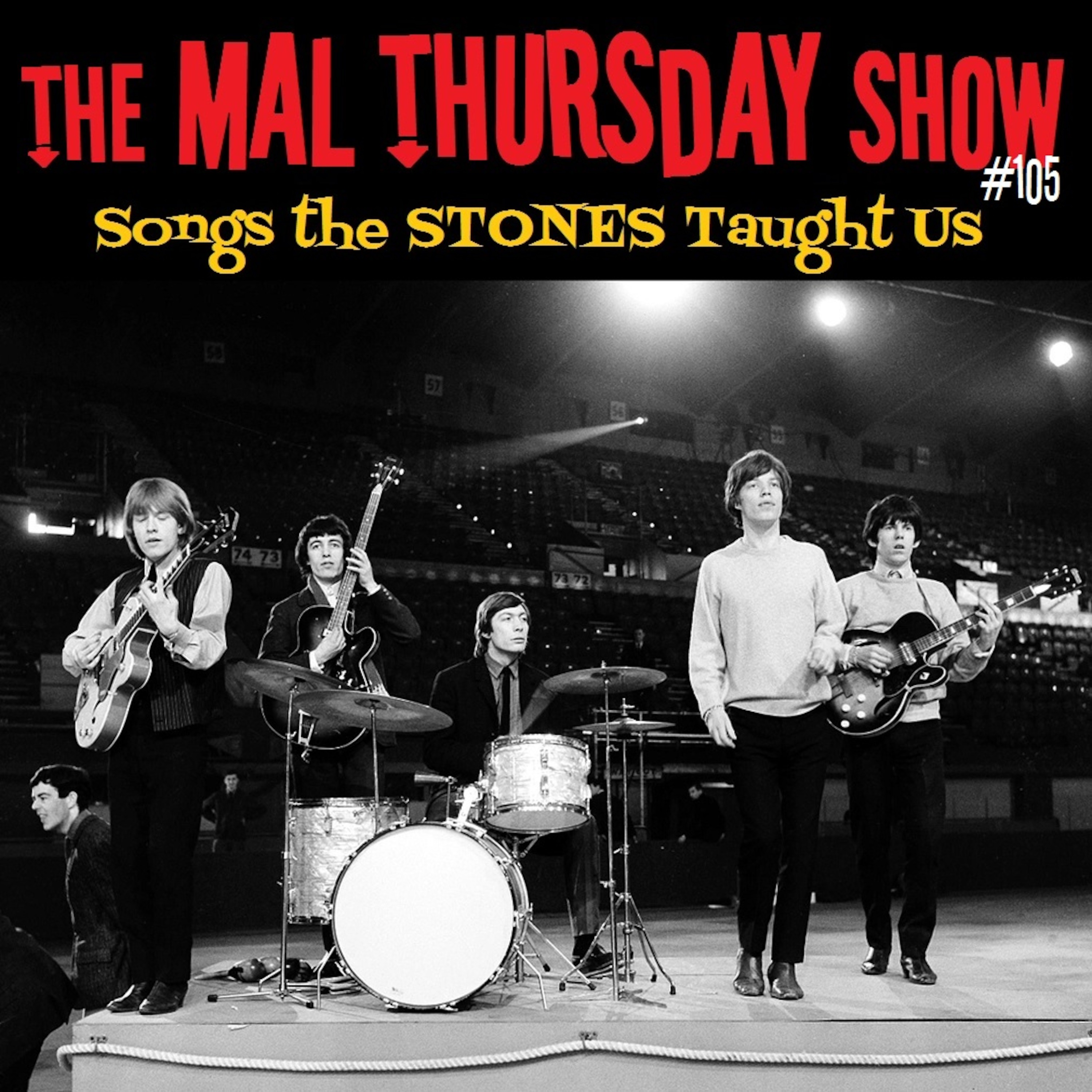 Mal Thursday brings you all the songs seen fit to cover by the self-proclaimed Greatest Rock n' Roll Band in the World, The Rolling Stones. Featuring songs interpreted from their first LP in 1964 through 1986's Dirty Work album. Presented in Ultrasonic Stereophonic and Living Monophonic Sound.
Playlist:
THE ROLLING STONES: I Wanna Be Your Man
CHUCK BERRY: Come on/Carol
BOBBY TROUP: Route 66
IRMA THOMAS: Time Is on My Side
BARRETT STRONG: Money (That's What I Want)
MARVIN GAYE: Can I Get a Witness
THE ROLLING STONES: Now I've Got a Witness (bed)
THE VALENTINOS: It's All Over Now
SLIM HARPO: I'm A King Bee
BENNY SPELLMAN: Fortune Teller
HOWLIN' WOLF: Little Red Rooster
SOLOMON BURKE: Everybody Needs Somebody to Love/Cry to Me
GENE ALLISON: You Can Make It If You Try
LARRY WILLIAMS: She Said Yeah
BO DIDDLEY: Mona (I Need You Baby)/Cops and Robbers
THE COASTERS: Poison Ivy
DON COVAY: Mercy, Mercy
RUFUS THOMAS: Walking the Dog
RAY CHARLES: I'm Movin' On
THE ROLLING STONES: I Just Want to Make Love to You (Live on Hollywood Palace)
MUDDY WATERS: I Want to Be Loved
DALE HAWKINS: Suzie Q
ALVIN ROBINSON: Down Home Girl
BARBARA LYNN: Oh Baby We Got a Good Thing Going
WILSON PICKETT: If You Need Me
SAM COOKE: Good Times
AMOS MILBURN: Down the Road Apiece
LITTLE WALTER: Confessin' the Blues
MARVIN GAYE: Hitch Hike
OTIS REDDING: That's How Strong My Love Is/Pain in My Heart
STEVIE WONDER: I Don't Know Why I Love You
SLIM HARPO: Shake Your Hips
THE TEMPTATIONS: Ain't Too Proud to Beg/Just My Imagination
SMOKEY ROBINSON & THE MIRACLES: Going to a Go-Go
BOB & EARL: Harlem Shuffle
ERIC DONALDSON: Cherry Oh Baby
MISSISSIPPI FRED McDOWELL: You Gotta Move
Dig The Mal Thursday Show every Tuesday at 8 pm UK, and late nights Thursday, Saturday, and Sunday on Golden Radio/Trash Can Radio, London http://trashcanradio.com/trash-can-radio-live-stream; Thursdays 10 pm Eastern on Surf 97.3 FM, streaming at http://flaglerbeachradio.com.; Fridays 7 pm Europe, 6 pm UK, with rebroadcasts Saturday and Sunday on Radio LUX http://radiolux.es.